A Community Affair
From smart growth, economic development and Heritage Tourism to protecting communities from natural disasters, there are many reasons to consider a planning effort. The LA Group partners with communities throughout the Hudson and Mohawk River corridors, the Adirondack Park, the Capital Region, Long Island and beyond, bringing a cross-discipline team of experts and an environmental focus.
In the wake of Hurricanes Irene, Sandy and Tropical Storm Lee, our firm has participated with the NY Rising Community Reconstruction Program. We've assisted a number of communities to recover from flood disasters, while at the same time, helping to plan and implement projects to protect them from future damage and add waterfront features that build their infrastructure and economy.
Certified Environmental Planners bring added value to historic and scenic byways projects such as New York State's Lakes to Locks Passage, Historic Hudson-Hoosic Rivers Partnership, Rogers Island Visitors Center, and work for the National Park Service at Saratoga Battlefield.
Municipal and Public Agency Consulting Services
Our multidisciplinary team, which includes certified planners, environmental scientists, landscape architects, civil engineers and GIS specialists, provides assistance with:
SEQRA reviews – from initial submissions through SEQRA Findings Statements
Project siting studies
Subdivision review
Special use permit review
Site plan reviews
Comprehensive Planning
In cities, towns and villages throughout the Adirondack Park, Hudson Valley and Upstate New York, The LA Group has applied a comprehensive planning process, assisting communities with:
Analysis of existing conditions
Development of community surveys
Coordination and facilitation of public workshops
Development of goals, objectives and recommendations for implementation
Complete resource overlay mapping using GIS
Zoning Code Development and Revision
Working with local review committees and town/village boards, we assist with the development and revision of local zoning codes, taking into consideration:
Existing definitions
Land use
Area and bulk tables
District boundaries
Neighboring zoning
Existing planning documents
Environmental constraints
Local development trends
Local Waterfront Revitalization Programs (LWRP) and Implementation
A Local Waterfront Revitalization Program provides a step-by-step process by which a community can create and implement a strategy to address concerns and plan for improvements for its natural, public, working or developed waterfront. By creating community consensus, an LWRP provides clear direction for development and usages that will respect the unique cultural and natural characteristics of a waterfront.
The LA Group has extensive experience with New York State and Federal legislation regarding LWRPs and has assisted many communities develop, adopt and implement them. Often, we address issues that impact multiple communities along a common waterfront, working to build consensus and collaboration. Our work includes:
Collaboration with the NYS Department of State and the Division of Coastal Resources to ensure the LWRP is adopted and projects are fundable through state and federal programs
Coordination with local laws, projects and partnerships
Analysis of waterfront parks, housing and businesses
Evaluation of connecting streetscapes within the boundaries
Creating connections from the waterfront to downtown and business districts
Fiscal and Economic Analysis
We are keenly aware that many projects include financial impacts; both to local governments and public services, as well as to the economy of host communities. We provide expert analysis to assess:
Governmental revenue and expenditures at both the local and regional levels
Impacts to public service providers
Impacts to public school districts
Potential population impacts
Demand for housing, commercial and professional services and retail stores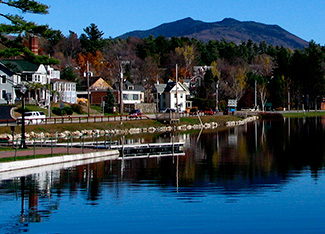 Saranac Lake waterfront
A Strategic Partner for Project Success
Economic Development Strategies
In historic neighborhoods, growing cities or on corporate campuses, planning, development and construction projects carry inherent financial risks and require specialized expertise well beyond the landscape. Serving as an owner's advisor or a trusted liaison between municipal or private landowners and potential developers, The LA Group can help protect your interests before you invest. Often, the most effective time to engage us is before engineering studies are initiated or an architect is hired, when communication with planning boards, feedback from permitting authorities, public presentations and in-depth interviews can have meaningful impact.
While we don't take the place of your attorney, we can help reduce legal fees by identifying development issues early and guiding you to creative solutions that facilitate collaboration and save time and money. Our extensive experience in Saratoga County, Upstate New York communities, including Saratoga Springs and Glens Falls, and regions such as the Adirondack Park and Catskills Park, allow us to anticipate potential difficulties that projects may need to respond to or overcome.
We can advise on and assist with:
Fiscal feasibility and patterning
Land planning
Environmental regulations
Surveys
Neighborhood meetings to assess community impact and garner support
Interface with local politicians and engineers to vet out concerns early
Predictability of success prior to filing permits and applications
The revitalization of historic Saratoga Springs.
We put your place on the map.
Geographic Information Systems technology has changed the way government agencies, communities, and private firms deal with spatial information. A fully-developed GIS can analyze data to undertake a wide range of evaluations, measurements, comparisons, and simulations and display them in both graphical and statistical form. For over 21 years, The LA Group has utilized ESRI's ARC/INFO workstation and ArcGIS software, the most complete set of tools for undertaking comprehensive spatial analysis.
Our GIS services are provided by professionals with backgrounds in landscape architecture, planning and environmental studies. We are capable of designing and producing high-quality maps in both hard copy and digital format for site planning, site analysis, resource management, and community planning.

The interdisciplinary nature of The LA Group, combined with our use of these powerful and flexible tools, allows us to take on a diverse range of planning and design problems and to develop creative solutions to meet specific client needs.
Capabilities include:
Natural/historic resource mapping

Land use/land cover mapping

Viewshed analysis

Visual impact assessment/3D modeling

Economic zone mapping

Build out analysis
Recent Posts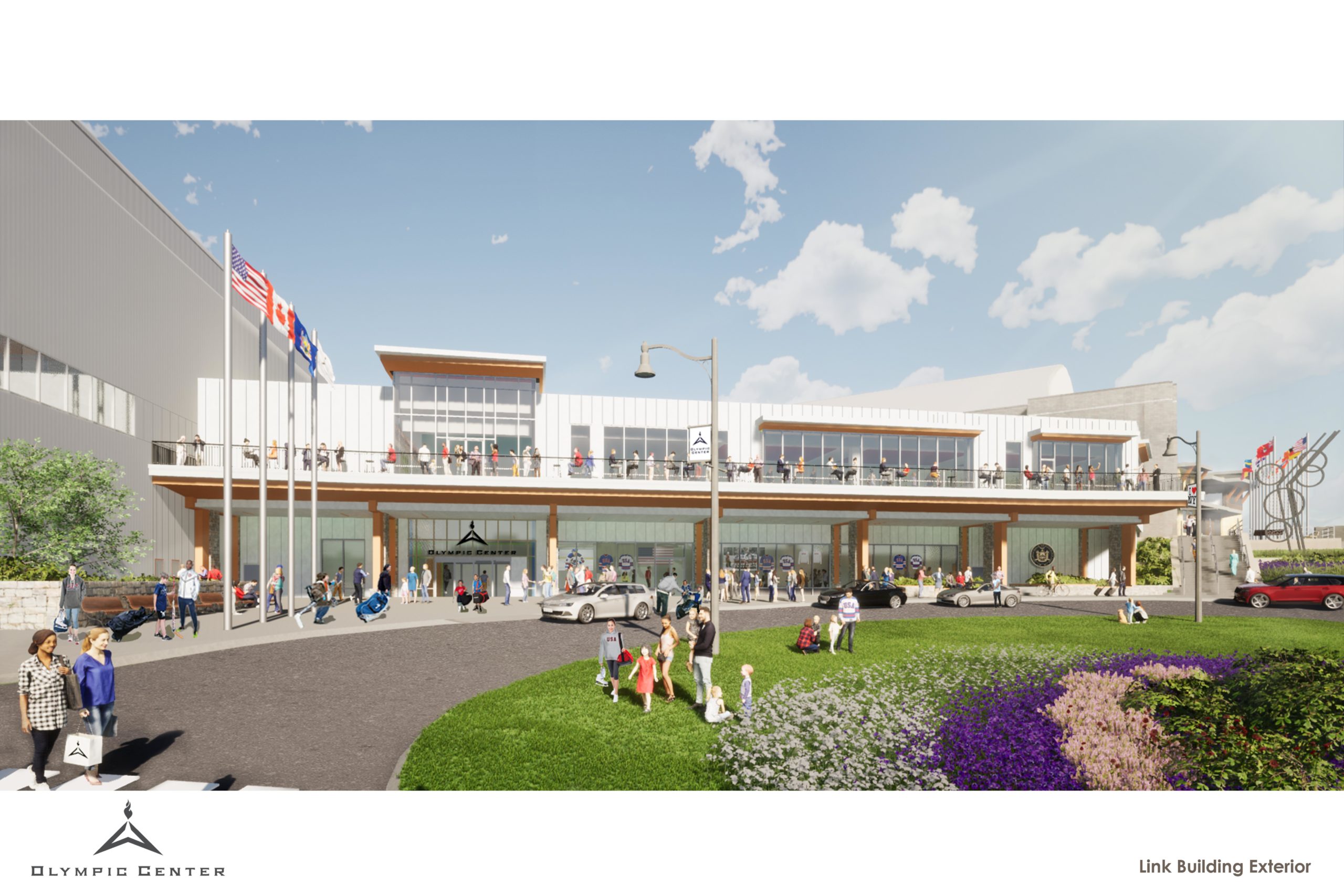 The LA Group is currently immersed in planning and execution for the preparation of the 2023 Winter World University Games in Lake Placid. We're thrilled to see Lake Placid and the venues we've worked on for years featured on The Today Show! https://www.today.com/video/feel-like-an-olympian-for-the-day-at-lake-placid-132072517869 Check out the gallery of progress photos…
James Martin attends APA NYU Awards Luncheon in Rochester (September 18, 2014). The 2013 Village of Saranac Lake Comprehensive Plan is selected as an award recipient for the category of Comprehensive Planning by the Upstate Chapter of the American Planning Association. The Plan was developed through extensive public outreach and…
"Our master plan project was a three-year intensive design experience and The LA Group stood strong, cultivating a highly collaborative experience with excellent results."
– Michael Phinney, Phinney Design Group
"From inception to completion, The LA Group developed our project with sincere interest in making it a special place for our community. Not only did they help fulfill a crucial recreational need, but they involved residents at every step along the way to further establish a sense of place."
– Joanne Yepsen, Mayor, City of Saratoga Springs