Cemetery Planning and Design Solutions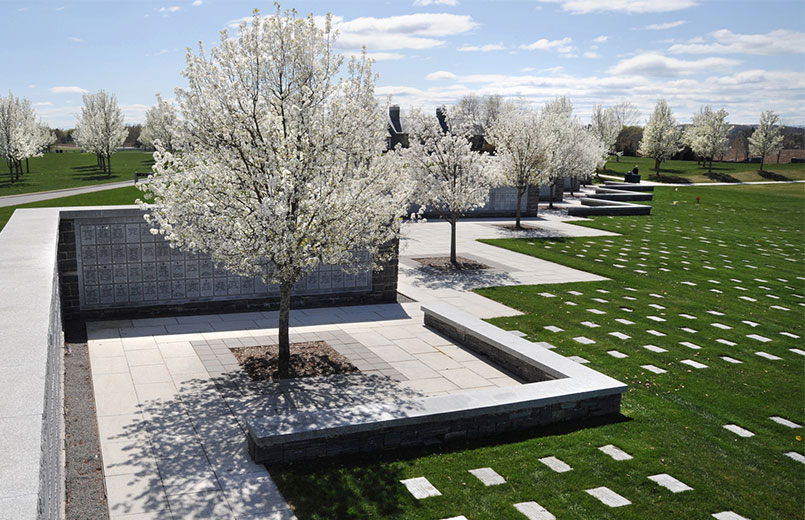 Resources

Office Locations

Headquarters
40 Long Alley
Saratoga Springs, NY 12866

Ithaca Branch
179 Graham Road
Ithaca, NY 14850

Florida Branch
14030 Bridgewater Crossings Blvd.
Windermere, FL 34786
Cemetery Design Experience
The LA Group's holistic approach to cemetery design has fostered a reputation for excellence, with a deep understanding of visitor experience, history, culture, and architectural context. Through decades of study and daily practice, The LA Group's cemetery design team deeply understands the human experience and the emotional role cemeteries have within them.
Pairing necessary sensitivity with practical problem-solving and design, the firm has earned long-standing relationships with the Department of Veterans Affairs, state agencies, private cemetery organizations, municipalities, and industry collaborators nationwide. The LA Group's reputation for creating intuitive and dignified design work that leaves a lasting impression is widely recognized, whether it's planning a new cemetery or developing a master plan to preserve and expand a historic facility.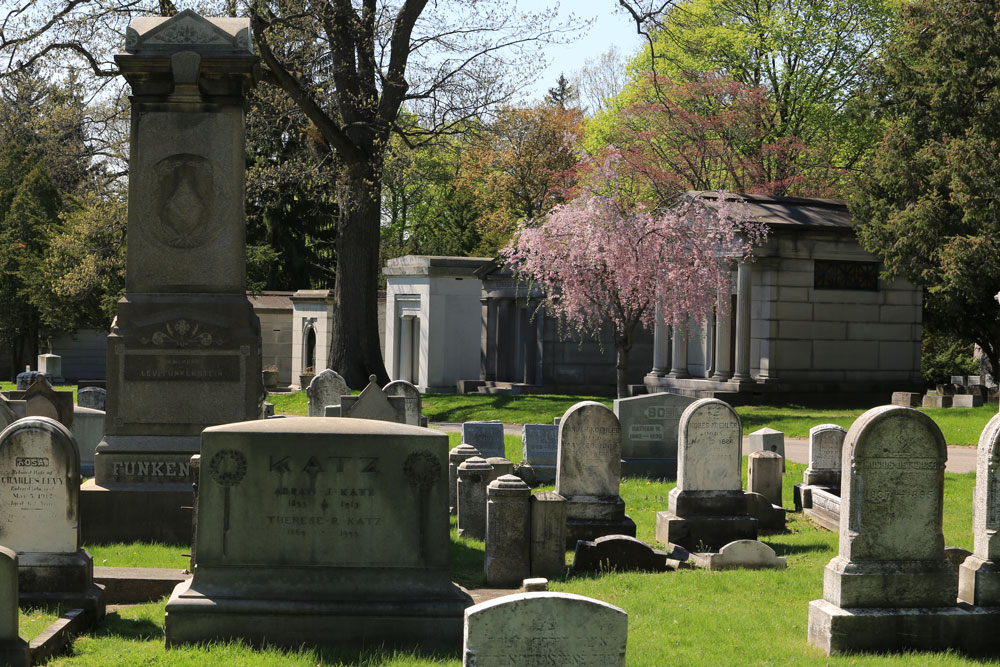 Cemetery Planning and Design Capabilities

The LA Group's in-house studio of licensed landscape architects, professional engineers, and accredited designers dedicated to cemetery clients. The LA Group has proven expertise in planning and designing the following cemetery facilities and features:
Casket and cremation burial sites
Meditative and memorial gardens
Columbaria and ossuaries
Lawn crypts and cremation gardens
Green or natural burial sites
Entrance features and gateways
Memorials
Cemetery infrastructure
With a multi-disciplinary approach, The LA Group minimizes impact, maximizes value, and ensures every cemetery project begins and ends on solid ground. For private, municipal, state, and federal facilities, the firm's cemetery planning and design services include:
Feasibility studies
Program development
Site analysis
Preparation of construction documents
Budgeting and cost analysis
Project administration
Site planning

Master planning
Building siting
Facility design
Grading and drainage design
Landscape design/restoration
Road layout and design
Hardscapes
Plantings
Site furnishings
Signage and wayfinding systems
Green infrastructure design
"The community has called our new cemetery entrance a "work of art" and our board agrees. The entire process from first meeting through completion was seamless. When issues arose, the firm had the knowhow and expertise to resolve them. The difference the firm made in our cemetery is amazing."

Bill Curtiss, President, Ballston Spa Cemetery Association
Clients / Collaborators
Federal and State Veteran Cemetery Design
The LA Group is an award-winning, preeminent national and state veteran cemetery design firm. Consistently noted for quality, detailed execution, a team approach and ability to meet deadlines, the firm has led or collaborated on hundreds of successful national and state veterans' cemetery projects across the country.
Community, Private, and Historic Cemeteries
Pairing a hands-on approach with proven experience in economic development, landscape architecture, and community planning, The LA Group serves as a trusted partner for municipalities and organizations looking to revitalize or expand community and historic cemeteries with strategic long-range planning and a focus on addressing critical needs, such as infrastructure and burial depletion.
Trusted partner with decades of experience
Frequently Asked Questions
With the emphasis on quality and durability often key on cemetery projects, how are cost concerns managed?
Cemeteries are considered "forever" installations and the use of quality materials which are well designed and which are appropriate for the setting helps to ensure long term stability and quality of the environment. Often the highest quality materials are also the costliest. The LA Group strives to work with all clients to understand project goals and budget. Evaluation of alternatives or differing approaches is a key step in ensuring the best installation while staying within realistic budgetary limits.
How do you approach municipal cemetery projects with limited resources and desire for restoration of a community cemetery?
The LA Group understands community or volunteer groups often have limited resources in restoring a historic cemetery and often have large maintenance issues at a site. The firm also recognizes there is often a large amount of enthusiasm and interest in seeing an important part of the community restored and honored. Master planning can include not only the analysis and design of physical improvements and expansions, but also assessment and recommendations of the financial situation, opportunities and ideas for fund generation and project implementation. Involvement of the community for financial support, generating visitor interest in the history of the cemetery, grant funding opportunities and volunteer development are all avenues The LA Group can help a municipality explore.
What type of projects have incorporated some of the new ideas in sustainability?
Incorporating sustainability into cemetery designs is an exciting opportunity. Traditionally, cemeteries have some very unsustainable parts, including irrigation from potable water sources, extensive use of land for burials, and expectations for manicured lawn throughout. For the Riverside Cemetery in Rochester NY, a green burial section was incorporated. This burial section is set into a wooded area, retaining native vegetation and topography. Burials are placed amongst the trees and include use of shrouds in lieu of caskets. Excavation for each burial is reduced. Not only does this burial type provide for a reduced impact on the land and decreased maintenance, it also is a less costly burial option, meeting the city's goal of providing burial options for all income levels.
Does The LA Group possess the needed sensitivity to the historic context found at many cemeteries?
Respecting a treasured site while helping a cemetery meet contemporary needs and position itself for a healthy future is a key focus of approaching a historic cemetery. As part of the assessment of the natural and physical components of each site, The LA Group also studies the historic background. Historic context can provide opportunities to showcase the uniqueness of the cemetery. Like many historic cemeteries, Mount Hope Cemetery in Rochester, NY needed to find a way to provide new burial space while respecting its design as America's first municipal Victorian cemetery. One of the concepts The LA Group developed included design of a scattering garden and public ossuary in a decommissioned roadway. This space efficient concept provided maximum burial which fit seamlessly into the fabric of the historic cemetery.
Is The LA Group capable of assisting with determining potential revenue streams associated with various burial types?
Municipal and private cemeteries often struggle with sufficient funding for ongoing maintenance and operations. Sale of burial plots is one revenue stream. The LA Group can assist by including a financial assessment of proposed burial expansion concepts. This assessment includes the cost of construction for various burial types compared to projected sales of the plots. An assessment often includes review of the current cemetery plot prices in comparison to regional pricing and market projections for desired burial types. By providing varied burial options, the cemetery has an opportunity to increase use of the cemetery and attract new customers.
Recent Cemetery Design and Planning News
We are pleased to share that the Sampson Veterans Memorial Cemetery has become the first State Veterans Cemetery in New…