Sustainable by Nature
Through every service, we approach design in a way that avoids environmental impacts. We are committed to the wise use of resources to minimize wastes; the reuse of existing facilities; and innovative, long-term solutions. Our balanced designs begin with an intimate understanding of site ecology, paired with detailed knowledge of the legal and regulatory framework. For over forty years The LA Group has used landscape architecture solutions to provide a soft, sustainable approach that turns site and engineering challenges into opportunities.
The LA Group is a member of the U.S. Green Building Council, has LEED-accredited professionals on staff and continues LEED certification courses to keep abreast of new required standards. Our portfolio includes numerous LEED-certified and eligible projects.
Site Analysis Services
Environmental Inventory
Soils
Vegetation
Surface Waters
Wetlands: Utilizing the most recently approved state, federal or regional specific delineation procedures for the identification of wetlands, we undertake a fundamental inventory to support land planning for any scale project. The LA Group has completed hundreds of wetlands projects.
Rare, Threatened, Endangered Species: Compliance with the Endangered Species Act requires assessment of a project's potential impact on the species or its habitats. This most often requires the evaluation of the plant communities of a site as a part of project planning in order to assess habitat quality or use of the property by a species.
Regional Planning
Environmental Program Project Management: As part of decision making, government is in the position of evaluating projects under their control and proposed by the private sector that require both an assessment of environmental impacts and preparation of plans for operation of a facility or event. These evaluations set forth specific management objectives and projects to improve or update facilities.
Environmental Regulation Technical Studies/Compliance Services: The supporting reports evaluate the expected or desired outcomes as a result of implementation of revised regulations or rules. Documentation may include small business impact evaluation and cost of regulation evaluations.
Natural Resource Management Plans: These plans assemble diverse data sets that are utilized to facilitate development or site selection. Information for projects is often a mix of previously gathered data such as county soils surveys, along with site-specific data.
Watershed Planning: Watershed studies are utilized to plan future reclamation projects on lakes or waterways. These studies may also be used to examine regional issues related to land use.
Community or Countywide Planning Studies
Visual Analysis
Project Permitting/Feasibility
Visual, Wind and Stormwater Permitting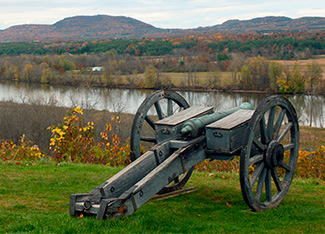 Saratoga National Historical Park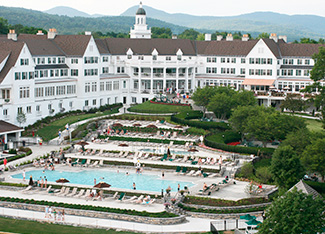 The Sagamore Resort
The perfect line of site.
Establishing the heights and visibility of proposed structures is a critical component of project planning and design. The LA Group provides visual impact assessments and analyses for numerous projects, including wireless communication, resort development, landfills, amusement parks, zoning, national parks and scenic vista protection.
The process for visual impact analysis is similar for all projects and involves a combination of regional mapping using digital elevation models (DEM), collection of field data using a GPS data logger, photography, and careful observation of the visual setting. Frequently, multiple target balloons are flown at a site to assist in the establishment of the area of disturbance for the visual simulation.
A scaled simulation of the proposed structure is then created photographically by combining the data into the DEM.
We balance beauty with science.
The National Environmental Protection Act (NEPA) and New York State Environmental Quality Review Act (SEQRA) guide comprehensive environmental assessments necessary to support the review of a variety of projects.
NEPA requires federal agencies to integrate environmental values into their decision-making processes by considering the environmental impacts of their proposed actions and reasonable alternatives to those actions. To meet NEPA requirements The LA Group often prepares a detailed project evaluation known as an Environmental Assessment (EA).
The LA Group has completed dozens of EAs for the National Park Service and Department of Veterans Affairs, including national seashores, national parks, healthcare and office facilities as well as national cemeteries.

National Park Service, Fire Island National Seashore West Entrance, Islip, NY
National Park Service, Fire Island National Seashore Dredge Sailors Haven, Islip, NY
National Park Service, Saratoga National Historical Park, Victory Woods, Town of Saratoga, NY
US Dept. of Veterans Affairs, Naval Facility on Lake Druid, Orlando, FL
New York's State Environmental Quality Review Act (SEQRA) requires all state and local government agencies to consider environmental impacts equally with social and economic factors during discretionary decision-making. This means these agencies must assess the environmental significance of all actions they have discretion to approve, fund, or directly undertake. SEQRA requires the agencies to balance the environmental impacts with social and economic factors before approval or commissioning.
Environmental Impact Statements (EIS)
Large, complex projects frequently require the preparation of a comprehensive analysis document that evaluates both impacts and mitigative measures. The EIS is used by government agencies to help determine the most appropriate balance between environmental impact and project benefits.
We have a wide range of related experience with EISs, including theme parks, electrical sub-stations, large-scale industrial and office parks and large-scale malls.
Excelsior Park Mixed-Use Residential Community, Saratoga Springs, NY
Belleayre Resort at Catskill Park, New York City Watershed, NY
Hudson Valley Community College Physical Facility Building, Troy, NY
Six Flags Great Escape Theme Park, Queensbury, NY
From Application to Approval
The LA Group is recognized as a preeminent expert in the interpretation and application of environmental laws and regulations at the federal, state, regional and local levels. Many agencies, authorities and institutions refer developers and design professionals to us to consult in this arena due to our impressive track record in walking projects seamlessly through complex permitting and approvals to completion.
Expertise at Every Level:
Federal
NEPA (National Environmental Protection Act)

Environmental Assessments and Environmental Impact Statements

Wetlands (Sections 10, 404)

Clean Water Act (CWA)

Clean Air Act (CAA)

Safe Drinking Water Act (SWDA)
New York State
SEQRA (State Environmental Quality Review Act)

EIS (Environmental Impact Statement)

EA (Environmental Assessment)

NYSDEC Articles 15, 24 permits

State Pollution Discharge Elimination System (SPDES)

Public Service Commission

Article 7, Part 102
Regional
NYS Adirondack Park Agency

New York City Department of Environmental Protection (NYCDEP)
Local
Site Plan Approval – Planning Boards

Variances – Zoning Board of Appeals
Special Use Permits
Recent Posts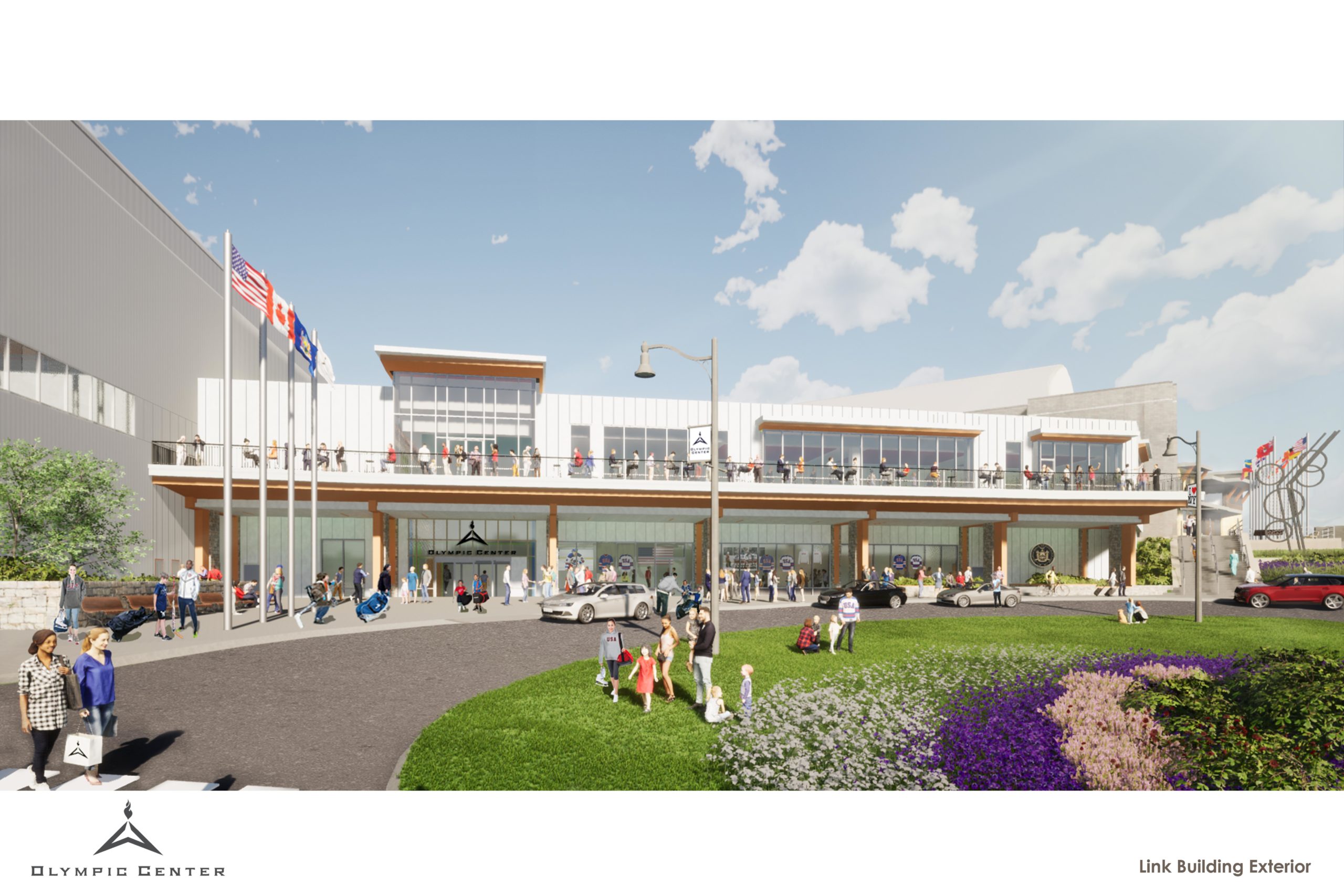 The LA Group is currently immersed in planning and execution for the preparation of the 2023 Winter World University Games in Lake Placid. We're thrilled to see Lake Placid and the venues we've worked on for years featured on The Today Show! https://www.today.com/video/feel-like-an-olympian-for-the-day-at-lake-placid-132072517869 Check out the gallery of progress photos…
"The LA Group's Master Plan provided an original and innovative vision that is necessary for the future sustainable economic development of our area."
– Jaime Brown, Lake George Land Conservancy
"The LA Group has a clear understanding of the importance of deadlines, budgets, schedules, plans and specifications; are able to meet project challenges with new insights and out of the box solutions; are able to produce detailed, readable, concise and well thought out graphic sketches, construction documents and specifications; are efficient at navigating the environmental permitting processes for many states; and are effective and responsive communicators."
– Mary E. Brown, United States Department of Agriculture, Forest Service