Strategic Design. Expert Integration.
Client goals and program needs. Soils and stormwater. Waterlines and roadways. Permits and approvals. Everything must work in concert. Our holistic approach to landscape architecture unfolds through a comprehensive slate of services under a single roof.
Services Include:
The perfect mix of LA Group disciplines and professionals are represented on every project. Our team works hand-in-hand to develop a complete understanding of issues and opportunities, addressing concerns early and proposing ideas that work in first-round designs.
Teamwork is the natural order of things.
An LA Group Partner leads every team and remains accountable on every project. We take client relationships personally and firm Principles are never more than a phone call away. We're also known as excellent team players; willing collaborators with architects, engineers, scientists and contractors.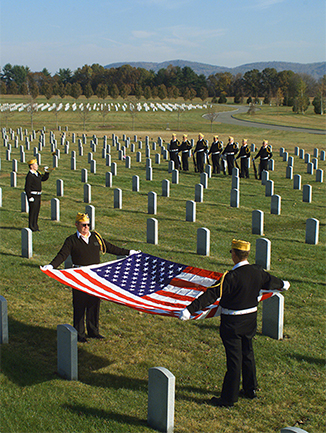 Gerald B. H. Solomon Saratoga National Cemetery
The respite at a national cemetery.
"When it comes to national cemetery projects, The LA Group has been a phenomenal partner and we are forever grateful for their collaboration."
– Butch Kaupp, Cairone and Kaupp, Inc.
"The LA Group's professionalism, ability to listen to the customer's needs and providing recommendation, along with the ability to design, plan and execute has been a great resource to our project."
– Katti Zand, Project Manager Dept. of Veteran's Affairs Office of Construction and Facilities Management