U.S. Grant Cottage Strategic Development Plan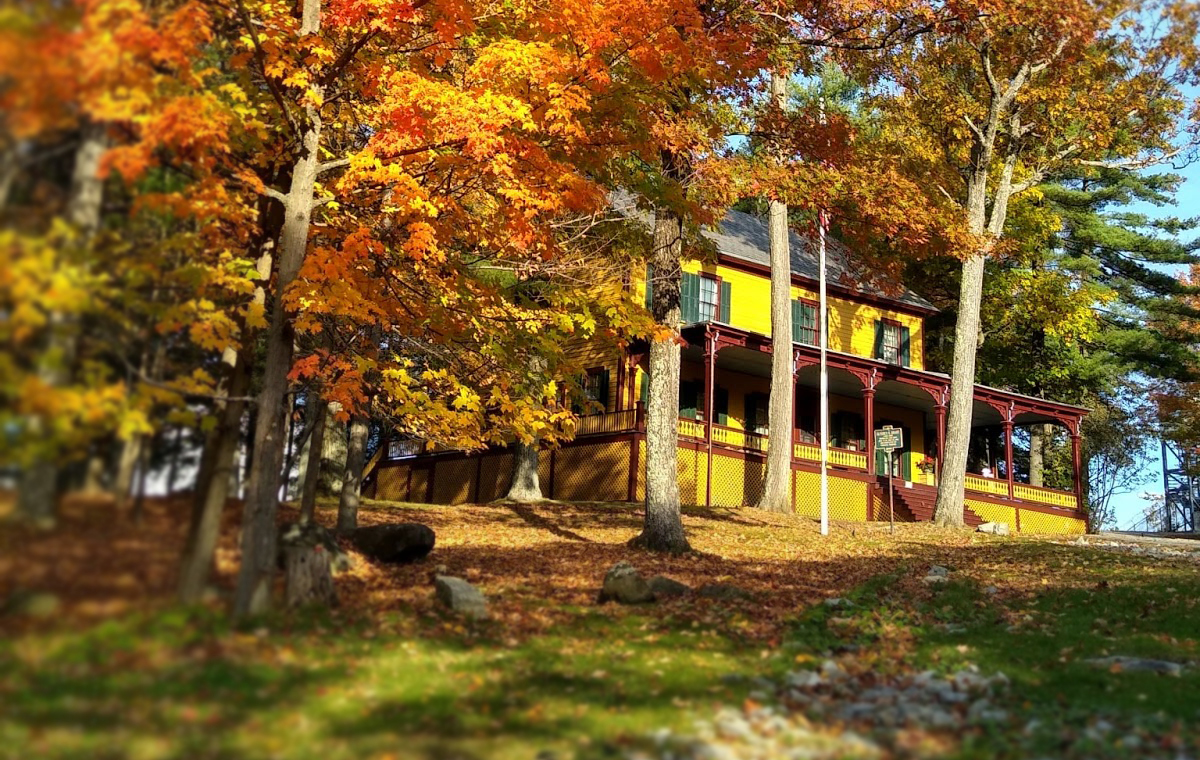 Project Overview
The Friends of Grant Cottage and New York State OPRHP selected The LA Group to develop a site master plan for the Ulysses S. Grant Cottage State Historic Site and National Historic Landmark. Interest and visibility have increased continuously each year for both Ulysses S. Grant and Grant Cottage. The site master plan seeks to capitalize on the historic figure and site's recent momentum to establish a sustainable blueprint for the design, engineering, and construction of long-term improvements to the site.
The site master plan includes a review and analysis of existing and historic site conditions, as well as a comprehensive investigation into the programming needs of the site. The report presents images, maps, visual simulations, architectural renderings, and detailed descriptions of proposed site improvements. The report also includes phasing recommendations, cost analyses, and project implementation and funding strategies. The final report will guide all future development to preserve the history of the site while meeting projected needs for daily visitation, safety and accessibility, and larger-scaled events beyond the current site infrastructure's capabilities.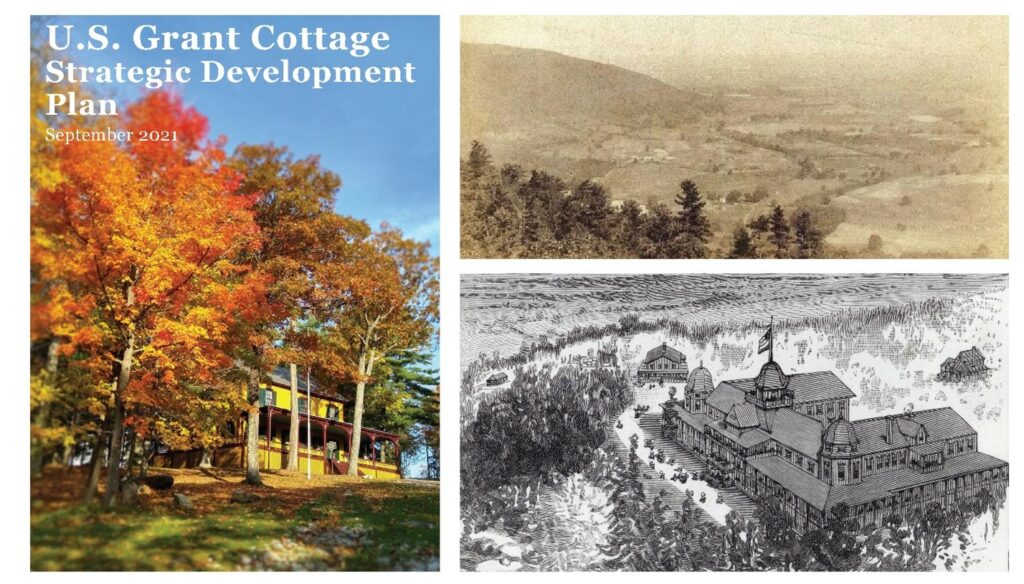 Project Highlights
National Historic Landmark status.
Site of the historic Hotel Balmoral and neighboring Sanitorium (circa early 1900's – 1945).
Facilitated New York State acquisition of key parcel from adjacent former correction facility (circa 1070's – 2014).
Sits high atop Mount McGregor with outstanding scenic viewshed northward to Lake George and eastward to Vermont.
Comprehensive analysis of existing conditions and collection of historical data.
Provided concept alternatives and narratives, including event pavilion studies.
Provides trail connections to Palmertown Ridge Range Trail Network.
Provided project implementation strategy, including phasing plan and funding opportunities.

Challenges/Benefits
Essential project goals established by OPRHP at the outset of the Strategic Development Plan were to minimize interventions in order to preserve the historic integrity of the landscape, maximize parking capacity and site accessibility, and introduce new program elements (such as a large scale pavilion to accommodate events and large groups). Achieving these seemingly incompatible goals was made possible through thorough planning efforts that yielded design solutions that strike an appropriate balance between the elements.
The design considerations shaped the evolution of the site design, helping to preserve the historic, cultural, and spiritual integrity of the site; to select a practical architectural solution for the new event pavilion; to improve site accessibility and provide intuitive connections from the Visitor Center to Grant Cottage and the various outdoor program elements; to expand parking capacity within existing developed areas; and to establish guidelines for all future development.