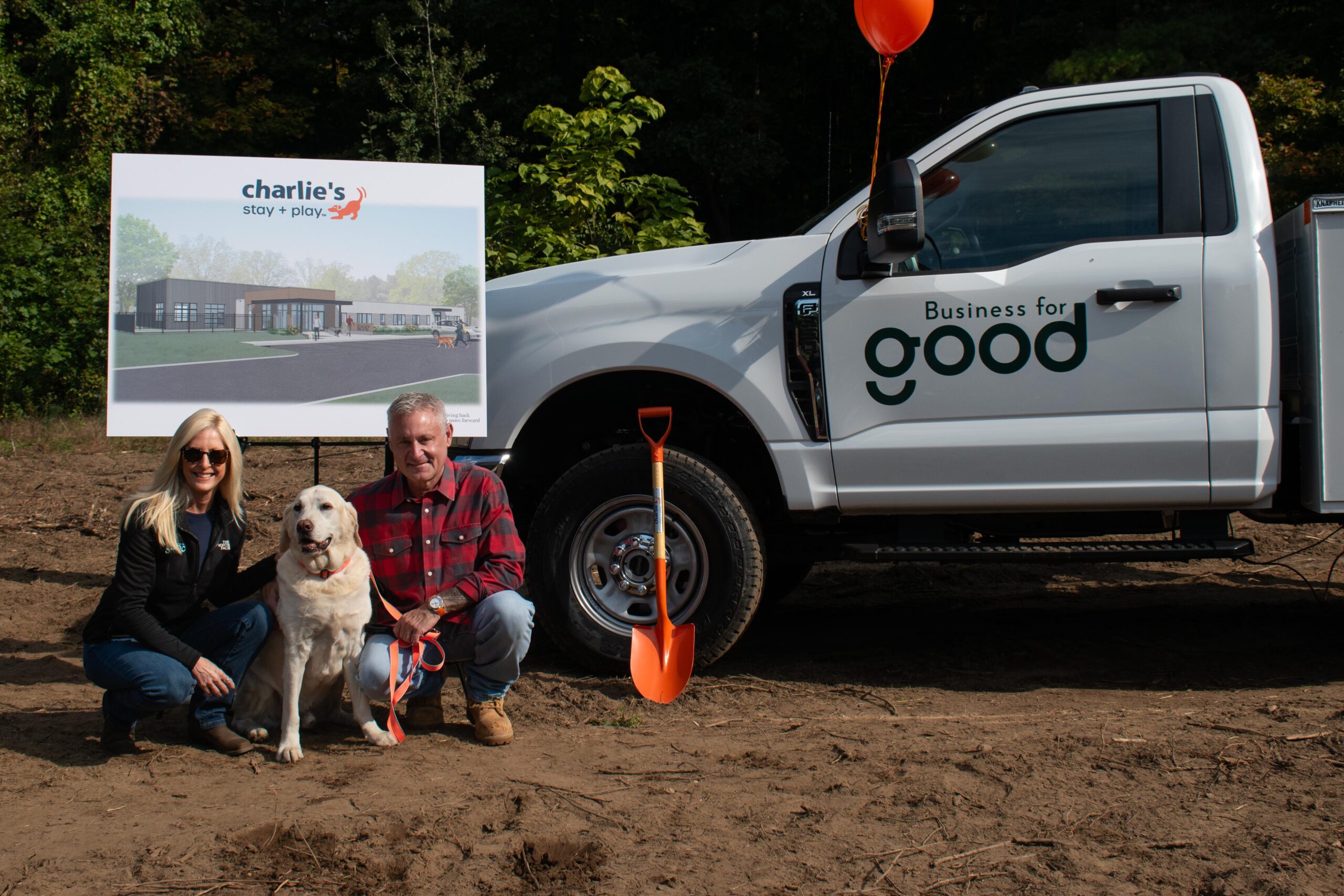 Last week we celebrated the groundbreaking of Charlie's Stay + Play, a pet care facility offering multiple services, such as, daycare, grooming, boarding, training classes, and shelter programs. This project was realized when Business for Good, an organization for the betterment of the world with a goal of providing sustained support for businesses and organizations, acquired Mahogany Ridge, a pet facility offering similar services.
Mahogany Ridge's current owner, Jennifer Weis, will remain the General Manager as they transition to Charlie's Play + Stay. She brings with her 20 years of experience in this field. Her expertise and leadership skills will allow the business to drastically grow while maintaining the integrity and focus on the animals. Jennifer's extensive knowledge in the training of dogs will allow her to provide educational classes so that pet owners will not only have more obedient dogs but will also have a much better understanding as to how to keep them safe and happy.
This project has been in the works for over 4 years now, from the initial concept to the beginning of construction. Multiple sites were considered before the owners decided on the property in Malta, NY. It offers the perfect setting for this project, allowing sufficient natural buffers for the safety and overall serenity of the animals. The project's vision is to create an atmosphere that is both aesthetically pleasing as well as safe for our furry friends.
Here at The LA Group, we are proud to have helped achieve this vision with the design and development of the 12,000SF facility. We also assisted with site plan approval, stormwater management design, civil engineering, and zoning changes. All profits from Charlie's Play + Stay will be donated to animal related charities including Saratoga County Animal Shelter, Mohawk Hudson Humane Society, Lucky Pup Rescue, and Homes for Orphaned Pets Exist. We look forward to seeing the finished product and the usefulness of this facility in action.