Government Agency Design Solutions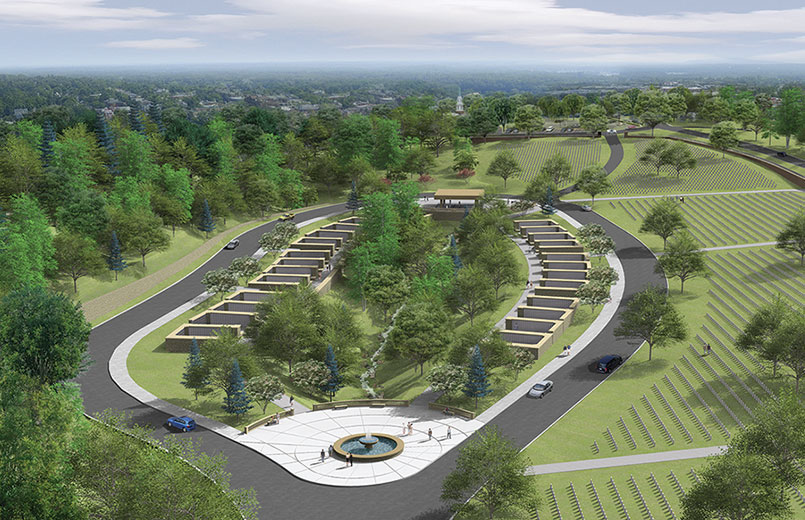 Resources

Office Locations

Headquarters
40 Long Alley
Saratoga Springs, NY 12866

Ithaca Branch
179 Graham Road
Ithaca, NY 14850

Florida Branch
14030 Bridgewater Crossings Blvd.
Windermere, FL 34786
Government Agency Experience
From honoring those who have served in the armed forces, to designing places of prestige at state parks, The LA Group is a preeminent firm in the government agency domain. The LA Group has decades of experience providing landscape architecture, civil engineering, and environmental services for federal, state, and municipal governments. As a Small Business Enterprise (SBE), The LA Group serves as both prime and subconsultant in providing services to government clients, often helping large businesses meet small business plan requirements.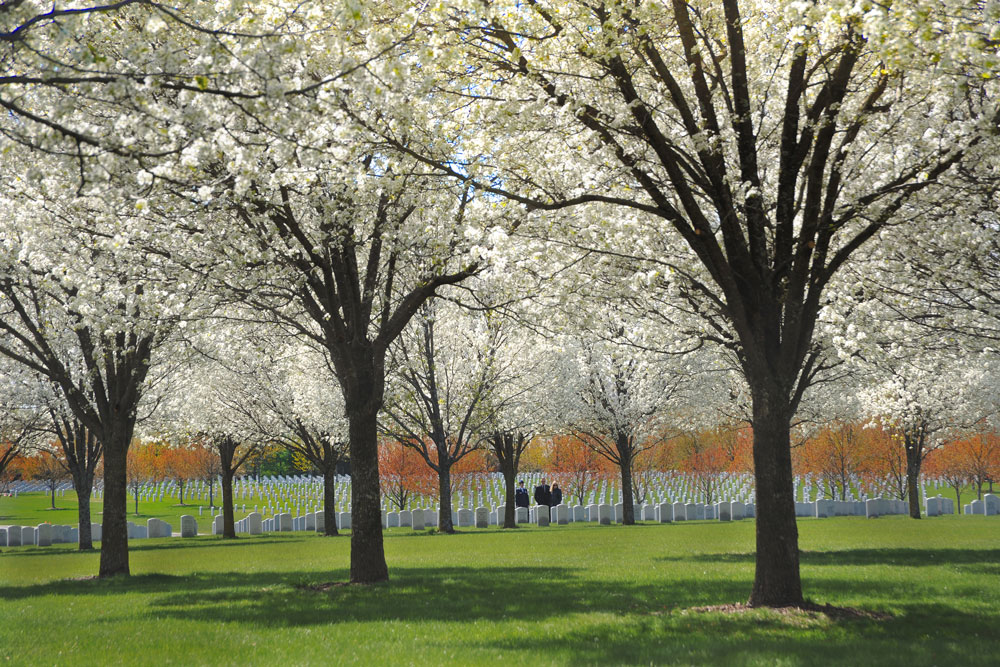 Government Agency Clients & Collaborators
Federal:
U.S. Department of Veterans Affairs
National Park Service
U.S. Fish and Wildlife Service
U.S. Forest Service
U.S. Army Corps of Engineers
U.S. Department of Justice
U.S. Department of Labor
National Institutes of Health
State:
New Jersey Department of Military and Veterans Affairs
Virginia Department of Veterans Services
Texas Veterans Land Board
Vermont Office of Veteran Affairs
New Hampshire State Office of Veterans Services
Delaware Commission of Veterans Affairs
South Dakota Departments of Veterans Affairs
Arizona Department of Veterans Services
West Virginia Department of Veterans Assistance
Kentucky Department of Veteran Affairs
Massachusetts Department of Veterans' Services
New York State and Municipal:
New York State Office of Parks, Recreation and Historic Preservation
State University of New York
Dormitory Authority of the State of New York
New York State Department of Environmental Conservation
New York State Thruway Authority
New York State Olympic Regional Development Authority
NYS Office of General Services
Various Counties
Various Municipalities
"The professionalism and creativity demonstrated on the performance of their contract has exceeded all expectations… This firm has a profound understanding of the design and function of a National Cemetery."

David Martino, VA
Federal Government Expertise

The LA Group has a studio of multi-disciplinary professionals committed full-time to federal clients nationwide. Staff includes some of the country's preeminent experts in federal design guidelines, including the Department of Veterans Affairs, CFM and NCA requirements, Department of Interior and US Army Corps of Engineers guidelines, and other industry standards.
Professional staff proficient in federal design and construction work include landscape architects, civil engineers, planners, and environmental specialists. With a multi-disciplinary structure, the firm brings a comprehensive approach and expertise to the following NAICS codes:
NAICS code: #541320 Landscape Architecture
Site Analysis and Feasibility Studies
Program Development
Facility Master Planning
National Cemetery Design
Healthcare Facility Design
National Park Design
National Forest Facility Design
National Wildlife Refuge Facilities Design
Signage Systems and Wayfinding
Schematic Design Through Construction Documents
Construction Phase Services
Design-Build Services
Sustainability, Green Infrastructure, LEED and SITES
Peer Reviews
ADA and ABA Compliance
Public Outreach
NAICS code: #541330 Engineering
Civil Engineering
Environmental Engineering
Roadway Design
Grading and Stormwater Management
Utility Design
Low Impact Design
Peer Reviews
Code Review
Permitting
NAICS code: #541620 Environmental Consulting
NEPA Environmental Assessments
NEPA Environmental Impact Statements
Permitting
Wetlands (Sections 10, 104)
Project Locations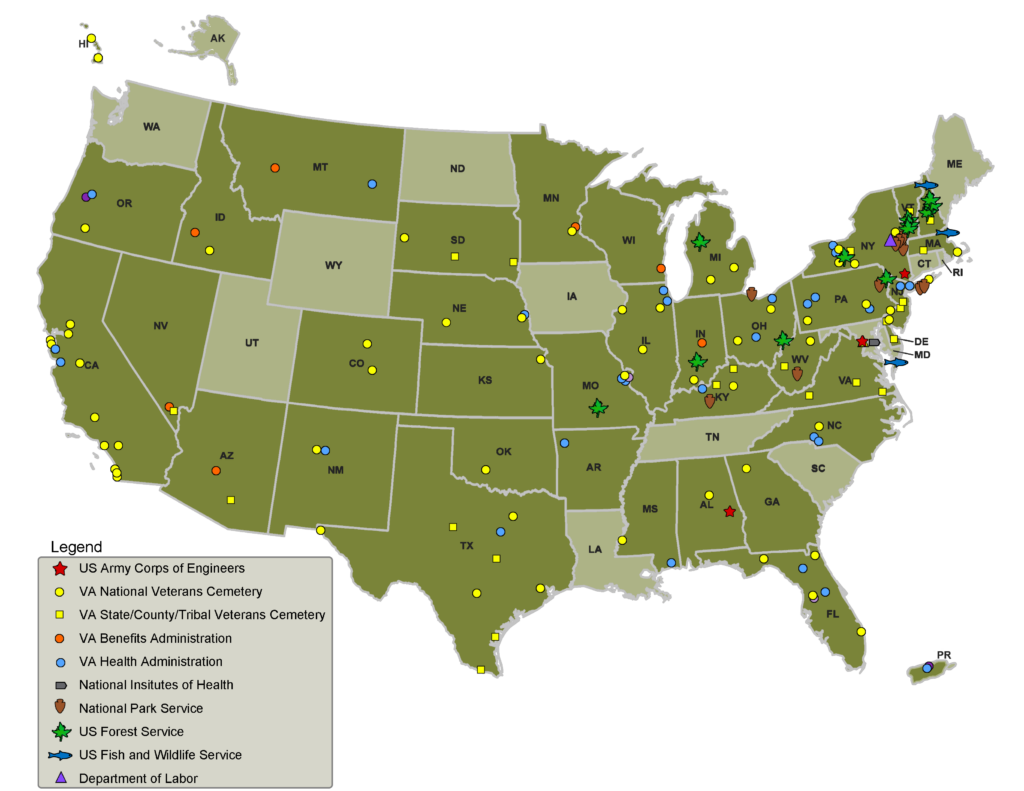 Park Planning and Design Expertise
The LA Group's extensive park planning and design experience includes projects for NYS Office of Parks, Recreation and Historic Preservation (NYSOPRHP), National Park Service (NPS), U.S. Fish and Wildlife Service (USFWS), U.S. Forest Service, and municipalities.
The LA Group is particularly familiar with NYSOPRHP and its system of parks and historic sites having been prime consultant or sub-consultant on 12 term contracts for professional A/E design services and having worked at over 20 state park facilities and completing over 50 project assignments.
For NPS, The LA Group has been part of 10 AE IDIQ contracts and completed nearly 20 projects, including supporting the Denver Service Center in providing over 200 QA reviews for landscape architecture and accessibility for A/E design submittals nationwide. The LA Group currently holds a USFWS A/E MATOC providing services in 10 states throughout the northeast.
Professional Registrations and Licensure
The LA Group's Registered Landscape Architects (RLA's) are licensed in 22 states throughout the U.S. The LA Group's licensed Professional Engineers (PE's) are licensed in 16 states throughout the U.S.
Trusted partner with decades of experience
Frequently Asked Questions
What quality control procedures do you implement to ensure proper coordination between all disciplines?
The quality control (QC) process includes ensuring that adequate time for the process is built into the design schedule, identifying QC personnel at project kickoff, requiring all design team members perform their own QC prior to the planned QC process, carefully documenting and coordinating the QC comments between all disciplines, and enforcing all team members are addressing the comments through a rigorous backcheck process. The LA Group is committed to performing services and delivering work products in accordance with the highest standards of quality for its industry.
How do you deal with the effects of harsh winter weather to ensure long term durability of installations?
Ensuring the longevity of furnishings, materials, utilities, and general site installations and protecting them from the harsh winter weather requires experience and knowledge of regional conditions. The LA Group's project experience in seasonal cold weather areas of the country has yielded familiarity with current factors, codes, and conditions affecting government engineering and construction projects.

Conditions such as snow and ice, salting of pavements, freeze/thaw, stormwater, and frost depth are carefully evaluated for the proper application of codes and design requirements. For example, when designing concrete pavement installations, the correct sealer must be specified to help prevent moisture from penetrating into the concrete and causing damage during freezing conditions. These types of considerations, along with proper maintenance practices will help ensure long term durability of installations in cold weather areas.
With the emphasis on quality and durability often key on government architecture projects, how are cost concerns managed?
Often, the highest quality materials are the costliest. Evaluation of alternatives or differing approaches is a key step in ensuring the best installation while staying within realistic budgetary limits. The LA Group strives to work with all clients to understand their goals and budget limitations. During the design process, a continuous value engineering program ensures that cost effective designs are developed and that project budgets are achieved. The LA Group conducts value engineering on all its federal design projects and provides recommendations for providing the needed functions safely, reliably, efficiently, and at the lowest overall cost possible and improving the value and quality of the project.
What is sustainability and how do you incorporate it into your designs?
Integrating sustainability into a project site means balancing environmental responsibility, resource efficiency, user comfort and well-being and community sensitivity. Understanding a client's goals and needs and bringing sustainable concepts into the design process at an early stage ensures that sustainable components are included holistically.

An example of a sustainable site design component that successfully provides benefits on multiple levels is stormwater assessment and design. Integrating stormwater management practices into the overall project in innovative and sustainable ways not only meets regulatory requirements but brings long term value by reducing maintenance efforts and replacement costs, enhancing aesthetics and providing opportunities for varied ecosystems.
How do you incorporate accessibility into your designs?
Universal design is intended to go above and beyond established accessibility standards. The National Park Service, for instance, defines Universal Design as "the design of products and environments to be usable by all people, to the greatest extent possible, without the need for adaptation or specialized design." Each project type, be it historic preservation, renovation or new facility design presents unique challenges in providing accessibility to meet governing standards and universal design.

Through creative and thoughtful design The LA Group designers and accessibility experts are able to apply the appropriate accessibility standards, including consideration of universal design for various project types to meet each project's unique goals and challenges. The LA Group is deeply experienced in the application of ABA, ADA and Universal Design standards and principles.
What benefits do you provide as a small business enterprise?
As a Small Business Enterprise (SBE) The LA Group routinely helps large businesses meet small business plan requirements for large federal government construction contracts. As a small business the firm is also able to pursue various project types, both large and small, and with a multi-disciplinary structure able to provide a variety of planning and design services to many client types. The LA Group provides both prime and subconsultant services to its clients.
Recent Government Agency News
The LA Group is pleased to announce their work at the Olana State Historic Site, House Environs is the recipient…