Highland West Trail Connectivity Plan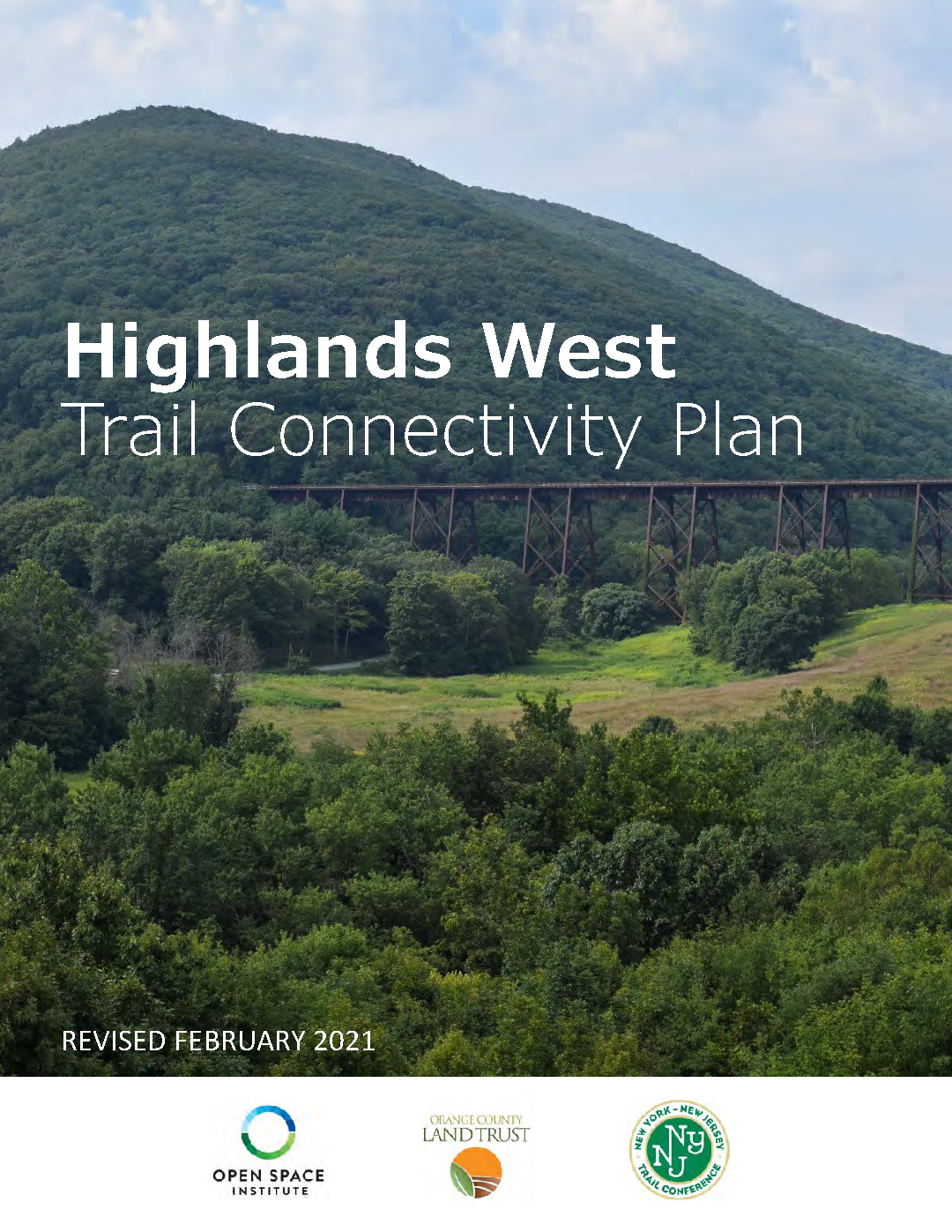 Client

Open Space Institute Land Trust Inc

Location

Orange County, NY

Service

Market
Project Overview
The LA Group assisted the Open Space Institute (OSI) and Orange County Land Trust (OCLT) in developing a Connectivity Master Plan in Orange County linking 6 state parks and 4 major travel systems through 19 municipalities, along with a series of current and potential future OSI land holdings, conservation easements, and other land resources. Trails consist of dedicated off-road trails, on-road trails, rail trails, trails along rivers and streams, and long-distance trails to the south and the corridor from Goosepond Mountain State Park and Sterling Forest.
The Trail Connectivity Master Plan supports OSI initiatives and expanded OSI discussions with over 20 project partners including NYS Parks and OCLT. In addition, it provides the foundation required to support future grant applications and leverage investments.
The plan includes a narrative with associated mapping summarizing existing conditions, issues, and opportunities, economic cost benefit assessment, stakeholders plan, prioritized project list with cost analysis, recommendations for land protection, implementation strategy with suggested funding sources, timeline, and economic promotion.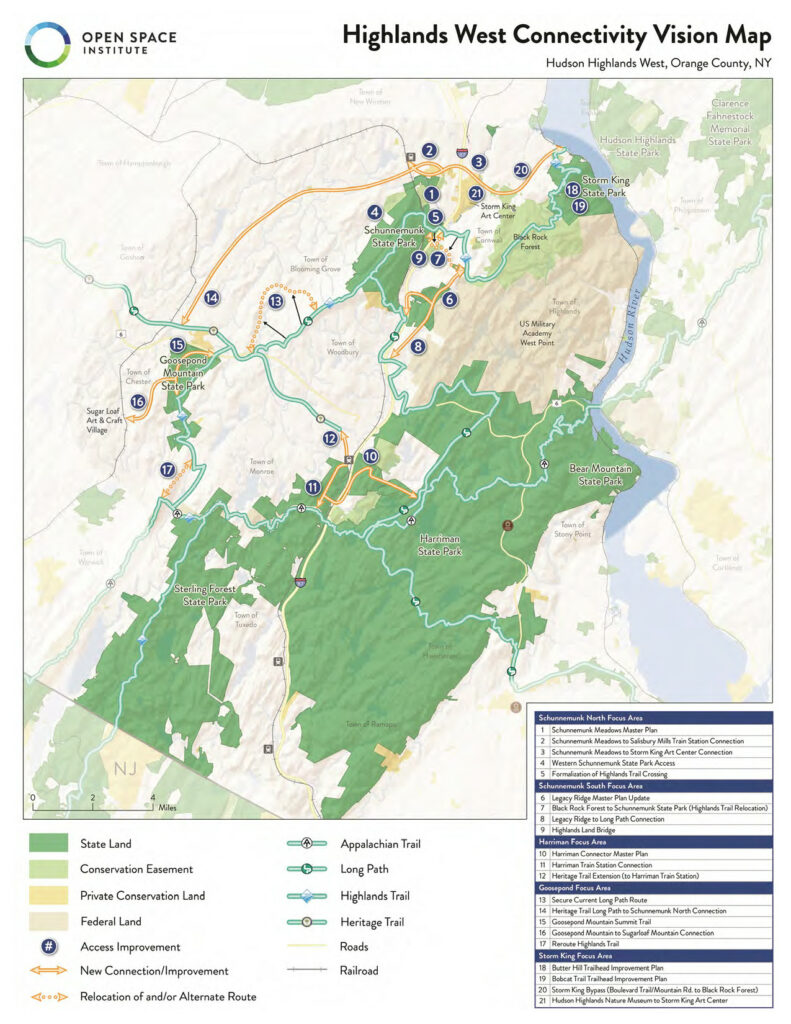 Project Highlights
Long-term trail and open space connectivity plan with recommendations to conserve open space and support accessible outdoor recreation.
Links 6 state parks and 4 major travel systems through 19 municipalities.
Initiative includes over 20 project partners including NYS Parks, Orange County Lands Trust, and New York-New Jersey Trail Conference.
Includes implementation strategy with funding sources.

Challenges/Benefits
A key challenge was to integrate disparate land parcels and trail corridors into a unified trail connectivity master plan. Through research, field investigation, and coordination with key stakeholders a vision for a regional approach to trail connectivity and preservation was created. This master plan is beneficial to the client, local leaders, and regional stakeholders as a blueprint for regional coordination and furtherance of trail planning and implementation.