The land tells a story. We know how to read it.
Landscape Architecture and Design
Without exception, understanding site conditions is the primary key to successful projects. Only then can planning and design begin in earnest. When the built environment fits naturally into the land, or the building is a perfect complement to the streetscape, we help to minimize impact and maximize value. From national cemeteries to state parks; bustling downtowns to campus landmarks, The LA Group is the first consultant on the job. We ensure projects begin on solid ground.
Services include:
Feasibility Studies

Program Development

Site Analysis
Site Planning

Master Planning

Building Siting

Facility Design

Grading and Drainage Design
Landscape Design/Restoration
Road Layout and Design
Hardscapes

Plazas

Parks

Squares

Streets

Riverwalks
Plantings

Site Furnishing

Wayfinding Systems

Outdoor Lighting Plans

Green Infrastructure Design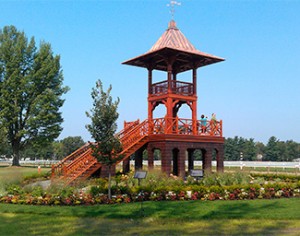 Whitney Viewing Stand, Saratoga Race Course
Wayfinding
Choreographing First Impressions and Positive Experiences
At The LA Group, landscape architecture is not only about visual beauty or functional foundations, it's also about communication. Our comprehensive wayfinding studies and systems ensure your institution, campus, or outdoor destination tells the right story.
Design for Every Point of View
Welcome and inform. Guide and entertain. With an integrated approach, thoughtful wayfinding can enrich your visitor experience. And from the ADA Standards to municipal or corporate guidelines – we specialize in creative solutions that keep you compliant while enhancing the natural environment.
Services include:
Wayfinding Audits – Conducting site-wide inventory and analysis of existing wayfinding systems.
Gateway and Entrance Studies – Identifying the primary locations for communication based on your goals for vehicular and pedestrian circulation.
Wayfinding Master Plans – Producing comprehensive plans that align with the evolution of your institution, campus or park and considering all possible wayfinding solutions, including plantings, walkways, signage, and more.
Information Hierarchy and Sequencing – Determining natural decision points, creating zones, and delineating the proper order of communication to move from point A to point B safely and easily.
Construction Documentation and Administration – Preparing construction details of your wayfinding system to clarify size, materials, fabrication, and finishes and overseeing the final implementation and quality.
Guidelines – Creating graphic and landscape standards manuals for consistent communication.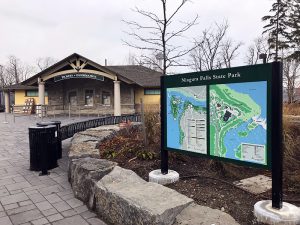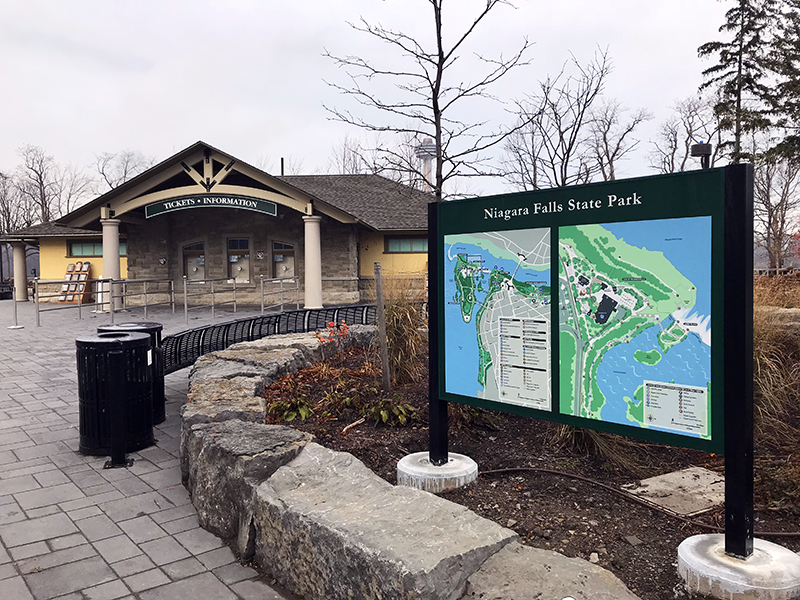 Niagara Falls State Park Wayfinding Signage
Recent Posts
The ambiance of your favorite resort.
"The LA Group has been a pleasure to work with. They assembled a great team, completed documents ahead of schedule with good communication."
– NYS Office of General Services, Design & Construction
"With my civil background, I take a keen interest in site design. I can tell you I am quite pleased with the drawings I received as compared to others I've reviewed recently. My compliments to the LA Group for a nice job."
– Carson Sorrell, Director of Facilities, SUNY Institute of Technology