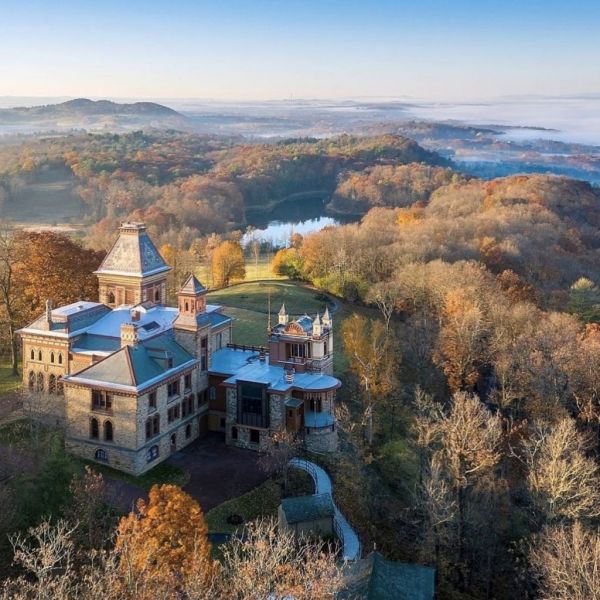 The LA Group is pleased to announce their work at the Olana State Historic Site, House Environs is the recipient of the 2022 Honor Award of Excellence from the American Society of Landscape Architects New York Upstate Chapter in the category of Historic Preservation.
Located on 250-acres in the Hudson Valley, the Olana State Historic Site was the 19th century home, studio, and designed landscape of celebrated Hudson River School artist, Frederic Church.
Working with our project partners at the New York State Office of Parks, Recreation and Historic Preservation, The Olana Partnership, and Nelson Byrd Woltz Landscape Architects, this award and recognition is a direct outgrowth of the Strategic Landscape Design Plan, which assessed Olana programmatically and operationally within the site's historical context. While improvement projects over the last two decades have focused on the restoration of Church's spectacular house, the restoration and the interpretation of the landscape has been limited. The House Environs Restoration reactivates the historical relationship between the residence, its landscape, and the greater context of the Olana State Historic Site.
The LA Group is proud of the historically significant work our design team has contributed to the Olana State Historic Site for the restoration of this treasured and revered landscape.