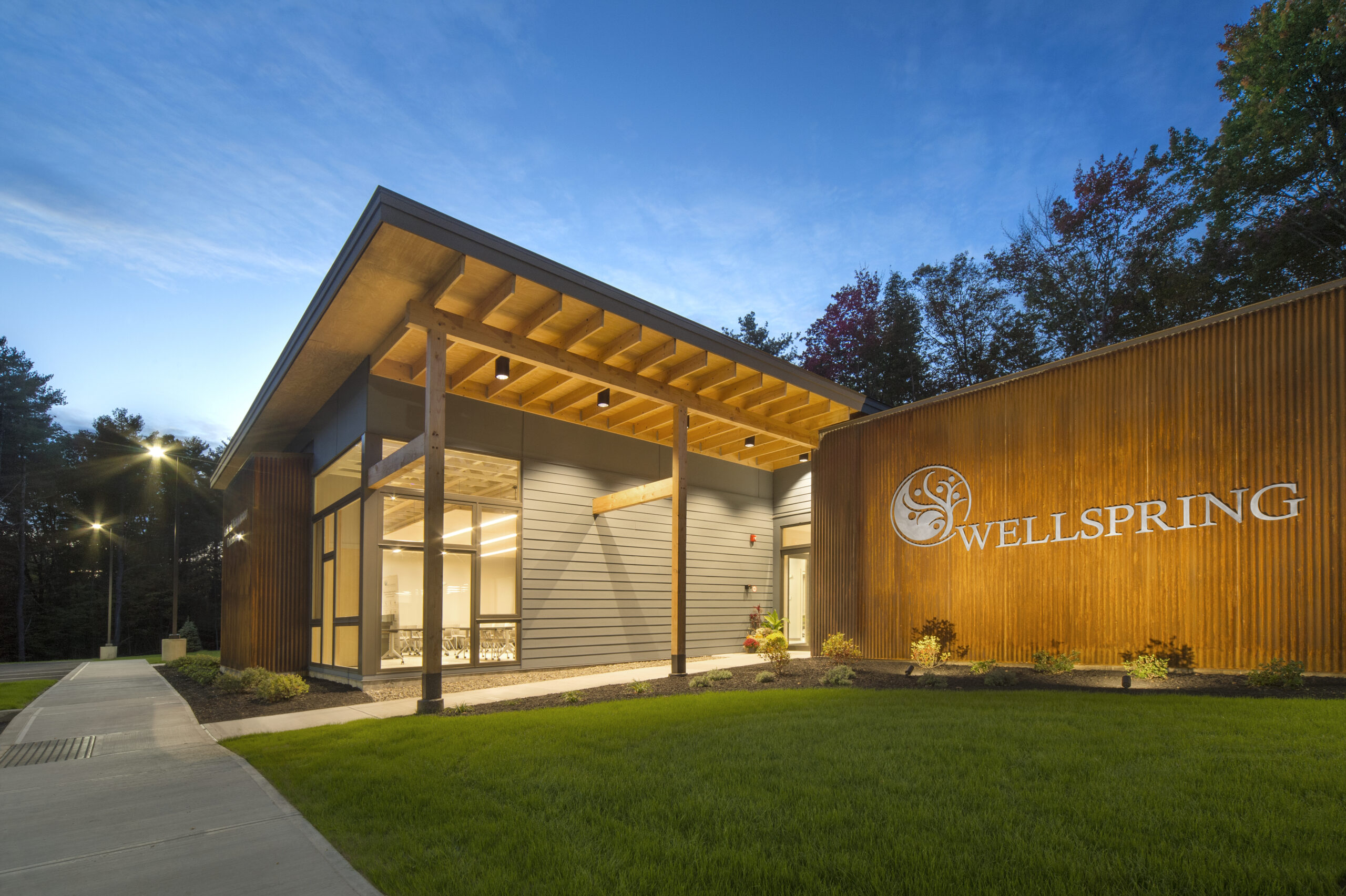 The Wellspring organization started 40 years ago to provide basic shelter and crisis services and is now working toward its vision of ending relationship and sexual abuse in our community. The LA Group, along with Balzer Tuck Architects, has been an integral part of the team creating a new headquarters facility. The new facility in the Town of Malta, NY has allowed for an expansion of Wellspring's services. Considering unique site requirements and aesthetic considerations has improved visibility of the organization within the community and broadened its reach, particularly for those who live in rural areas in Saratoga County. The design team created a welcoming and safe environment that supports and encourages survivors and is in harmony with Wellspring's goals and needs.
"Hard to believe that we have already been in our new building for OVER a year. It goes without saying that your extremely generous donation had tremendous impact on this building and Wellspring's future." – Maggie Fronk, Wellspring CEO
Hear more words of gratitude and check out The LA Group – Counseling Room in this short video from Wellspring.