Sports and Recreation Design Solutions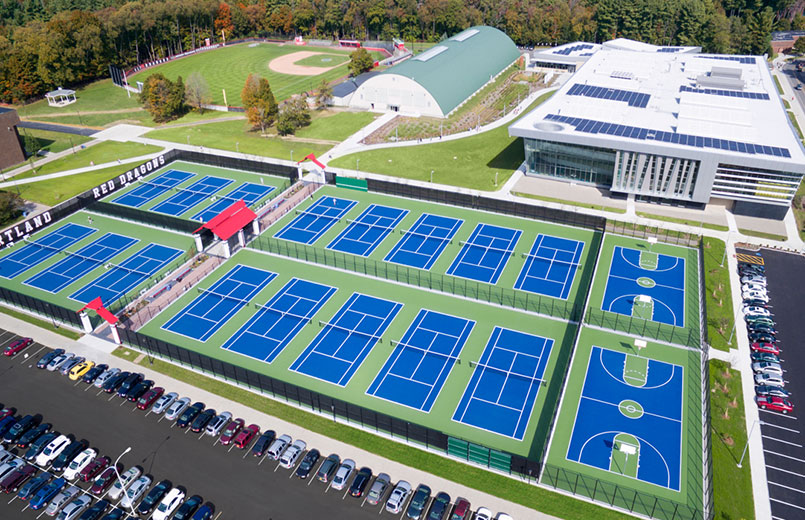 Resources

Office Locations

Headquarters
40 Long Alley
Saratoga Springs, NY 12866

Ithaca Branch
179 Graham Road
Ithaca, NY 14850

Florida Branch
14030 Bridgewater Crossings Blvd.
Windermere, FL 34786
Sports and Recreation Facility Experience
The LA Group has developed extensive experience in specialized athletic and recreation facilities master planning and design for public and private clients including schools, universities, parks, ski areas and recreation groups. The firm believes that each project requires a big-picture mindset combined with specialized team skills brought to the table. Whether it's a campus-wide sports complex, historic resort, or municipal park, The LA Group designs spaces that inspire success or provide relaxation. The full breadth of the firm's capabilities include both active and passive recreation facilities.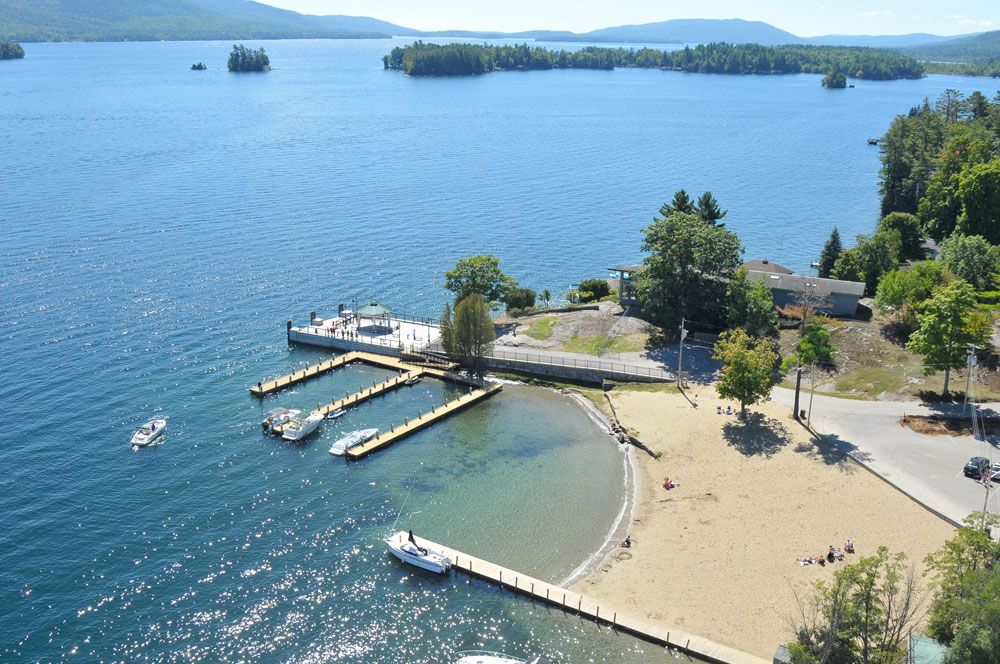 Active Recreation Design Capabilities

The LA Group has collaborated with clients to design over 200 athletic facilities, many of which include synthetic turf fields. This design experience includes every type of ball sport field on grass or synthetic turf, running tracks, tennis, pickleball and even a cricket pitch. The firm's active recreation design solutions have also included creative play environments. Having designed over 50 playgrounds for NYS agencies, municipalities, and schools, the firm incorporates activities for all age groups.
The LA Group's dynamic and interactive planning approach results in cost effective athletic facility design solutions that reflect the client's programming and facility goals, optimizes usage/scheduling opportunities and minimizes maintenance. This design process results in appropriate solutions for the athletes/participants, spectators, as well as the owners.
The LA Group provides master planning, environmental permitting, site planning, and construction administration for winter sports facilities. The focus in this area includes 40 years of service to the NYS Olympic Regional Development Authority (ORDA). Winter sports projects in the Lake Placid area include Whiteface Mountain downhill ski center, the Olympic Sports Complex (bobsled, luge, cross country skiing, biathlon), the speed skating oval, the Olympic Center, and the Olympic Ski Jump Complex. Most notably was a 5-year design and construction supervision effort to upgrade the Lake Placid area facilities in time for the village and ORDA to host the 2023 Collegiate Winter Games. Design and environmental services at other winter sports venues under ORDA management include Gore Mountain and Belleayre Mountain.
The LA Group has consultant partnerships with colleagues in all disciplines forming a team specialized in solution development for any type sports or recreation venue, including:
Athletic fields (grass and synthetic)
Running tracks and field events
Sport courts
Fitness trails
Ski resorts
Playgrounds
Stadiums
NCAA or K-12
"These three venues provide our student athletes with some of the finest facilities in the Northeast."

Patrick Elliott, Director of Athletics, Binghamton University
Passive Recreation Design Capabilities
The LA Group has successfully planned and designed hundreds of non-competition or passive recreational facilities throughout New York State and the Northeast for local, state, and federal governmental agencies. The firm's experience addresses all aspects of park planning and design, including public outreach and consensus building, environmental analysis, historic preservation, master planning, design and engineering, and construction administration.
Many of the firm's projects have been located within and around sensitive areas such as wetlands, water bodies, and woodlands requiring careful environmental analysis and creative design solutions. Often, these projects also hold significant cultural and historic resources that require designs to balance modern needs with preservation of sensitive resources.
The LA Group's historic preservation experience encompasses a wide range of culturally rich landscapes, addressing preservation planning and historic landscape architecture for parks, trails, campuses, institutions, cemeteries, resorts, heritage areas and historic sites. The firm is familiar with federal, state, and local historic preservation standards and processes and works with clients to help identify a site's historic integrity and significance through research and assessment and provide design treatment recommendations.
The LA Group's experience in planning and design of passive recreation facilities includes the design of diverse parklands and facilities, such as integrated wetland and water features, ecological restoration, waterfront resiliency, native landscaping, parking and vehicular circulation improvements, accessible pathways and boardwalks, pedestrian bridges and overlooks, and green infrastructure. Projects have incorporated wayfinding and interpretive signage, dark-sky compliant lighting, and multi-use open space areas for passive recreation, festivals, day-use recreation, camping, and other civic functions. In addition, many projects also integrate building structures such as pavilions, restrooms, concessions and storage, administration facilities, and visitor centers.
Parks and trails
Waterfront recreation
Habitat exploration
Visitor centers
Campgrounds
Open space
Picnic areas
Historic sites
Facilities Owners Worked With
The LA Group has provided sports facility planning and design for over 80 K-12 school districts and 40 colleges and universities. Some of those clients include:
Binghamton University
Cornell University
Keuka College
Mount St. Mary College
New Rochelle City School District
Niagara Falls City School District
Nyack Public Schools
Schenectady City School District
St. Bonaventure University
SUNY Brockport
SUNY Polytechnic
Syracuse City School District
Town of Wilton
Wells College
Trusted partner with decades of experience
Frequently Asked Questions
How does planning start for a new sports or recreation facility?
The LA Group can guide you through the entire sports facility design process, which involves existing conditions assessments, feasibility studies, master planning, and implementation.
What funding options are available for sports and more passive recreational facilities?
There are several options in addition to government funding that The LA Group staff can assist with including exploration of grant programs and the development of early concept graphics that can be used for fundraising.
Can a soccer field fit inside a running track?
Depending on the level of play desired, fitting a soccer field inside a running track is feasible. A standard 400m running track can accommodate the minimum high school soccer field size. The LA Group has also designed and built wide-body running tracks that can accommodate a full 225' soccer field on the infield. Some jumping events can also be accommodated in the semicircles at either end of the track.
What costs should we budget for our recreation project with sports field or park improvements in addition to the actual construction value from the contractor?
There are additional costs to be factored into the overall budgeting for any sports or recreation design project beyond the contractor's construction cost. These additional costs are referred to as "soft costs" and include design fees, land surveying, soils testing, etc. The LA Group can assist you in working through and planning for those costs.
Recent Sports and Athletic Planning News
The Queensbury Union Free School District will soon provide a full-season experience and improved playability with the construction of a…