Coastal Bend State Veterans Cemetery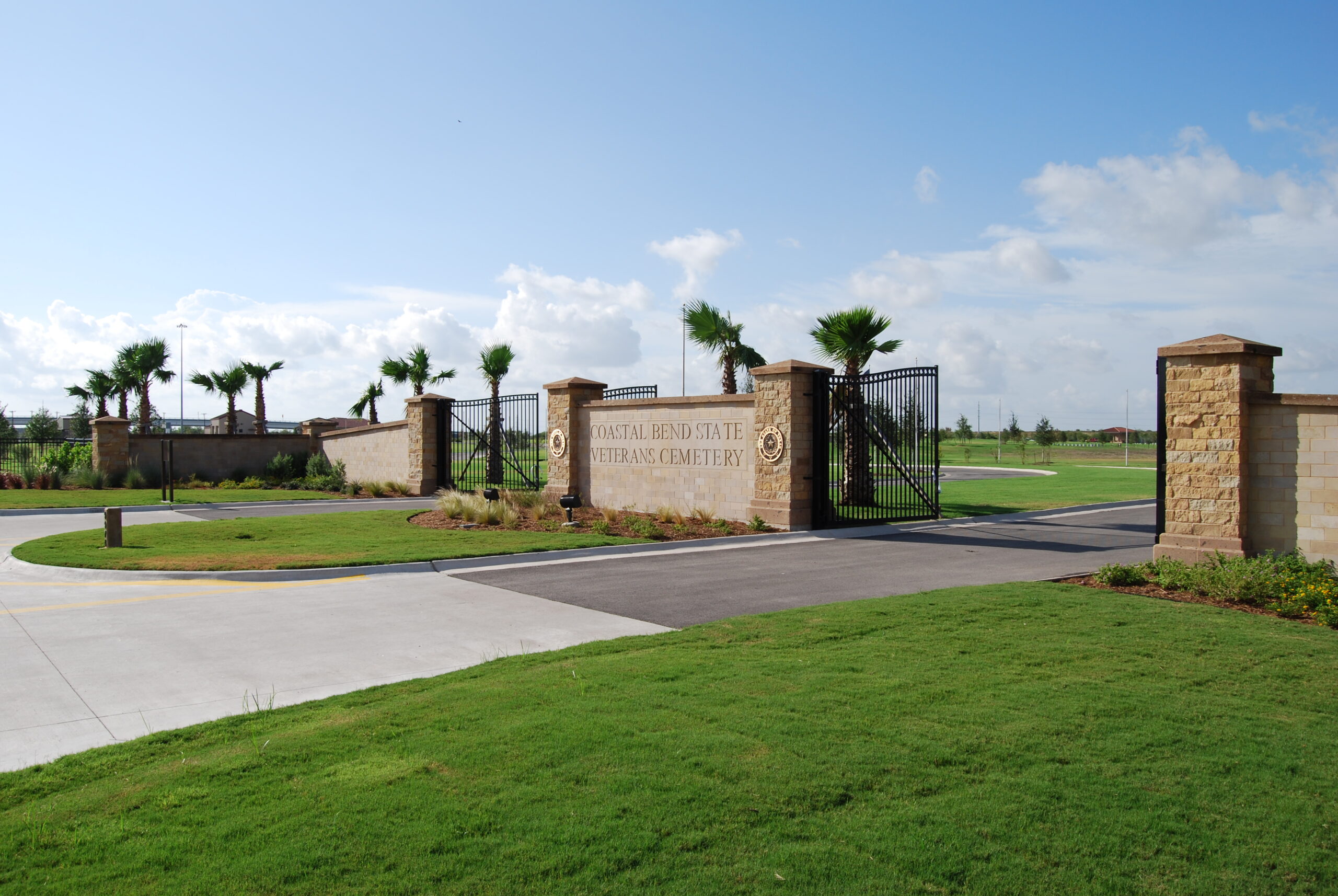 Client

Texas Veterans Land Board

Location

Corpus Christi, TX

Service

Market
Project Overview
Due to vast travel distances between existing veteran's cemeteries in the State of Texas, existing facilities did not adequately meet the burial needs of Texas veterans and their families in the Corpus Christi area. To meet the growing need, the State of Texas, along with funding from the U.S. Department of Veterans Affairs, created a new state veterans cemetery located just outside the northwestern city limits of Corpus Christi. The Cemetery is Texas' fourth, built and operated by the Texas Veterans Land Board, under the Texas General Land Office. The 55-acre parcel of former pastureland will accommodate approximately 31,500 total burials when fully developed.
The LA Group provided master planning and layout for the entire site as well as designed numerous features of the cemetery including the main cemetery entrance, burial layouts, pre-placed crypts, columbarium walls, flag/assembly area, memorial walkway, memorial walls, and signage/wayfinding. Other cemetery features, designed by others, include the administration/public information center building, maintenance complex, committal service shelter, utilities, and irrigation.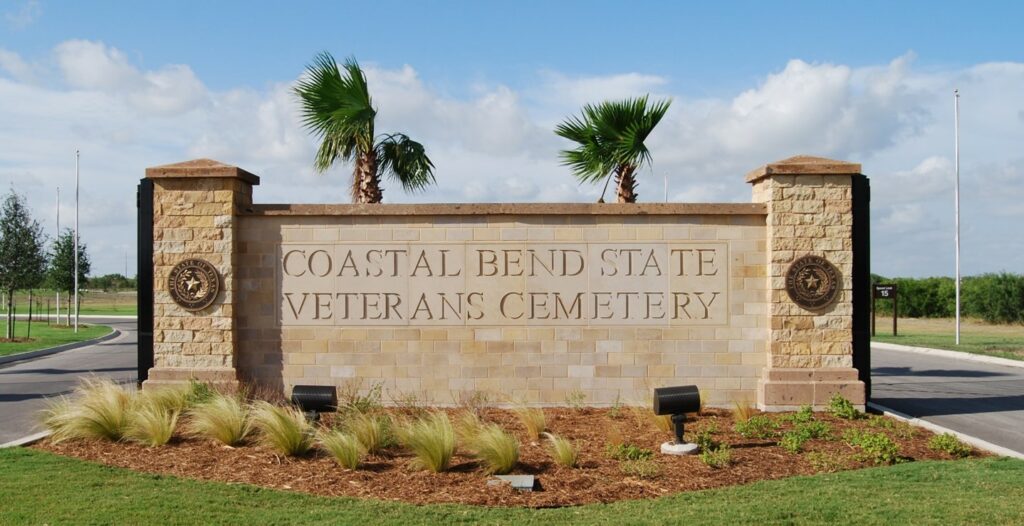 Project Highlights
Reflects the dignity, honor, and solemnity of the burial ceremony.
Conforms to the cemetery standards and guidelines prescribed by the Department of Veterans Affairs pertaining to site selection, planning, and construction.
Minimizes and avoids disruption of the site's natural resources.
Entry gateway and boulevard establish a strong sense of entry into this Veteran's shrine.
By incorporating regional stone and other construction materials, the design creates a sense of visual continuity with the surrounding area and reflects the area's traditions and heritage.
Challenges/Benefits
To develop a sense of place for Texas' fourth state veteran cemetery, The LA Group created a star-shaped central assembly area, providing a highly visible location for the U.S. flag and tribute to the selfless service and sacrifices of the State's Veterans.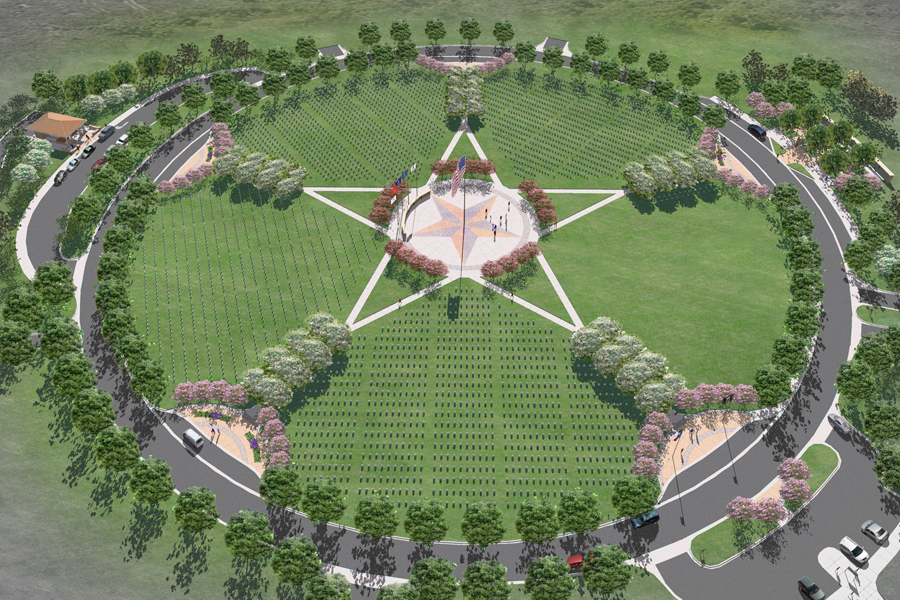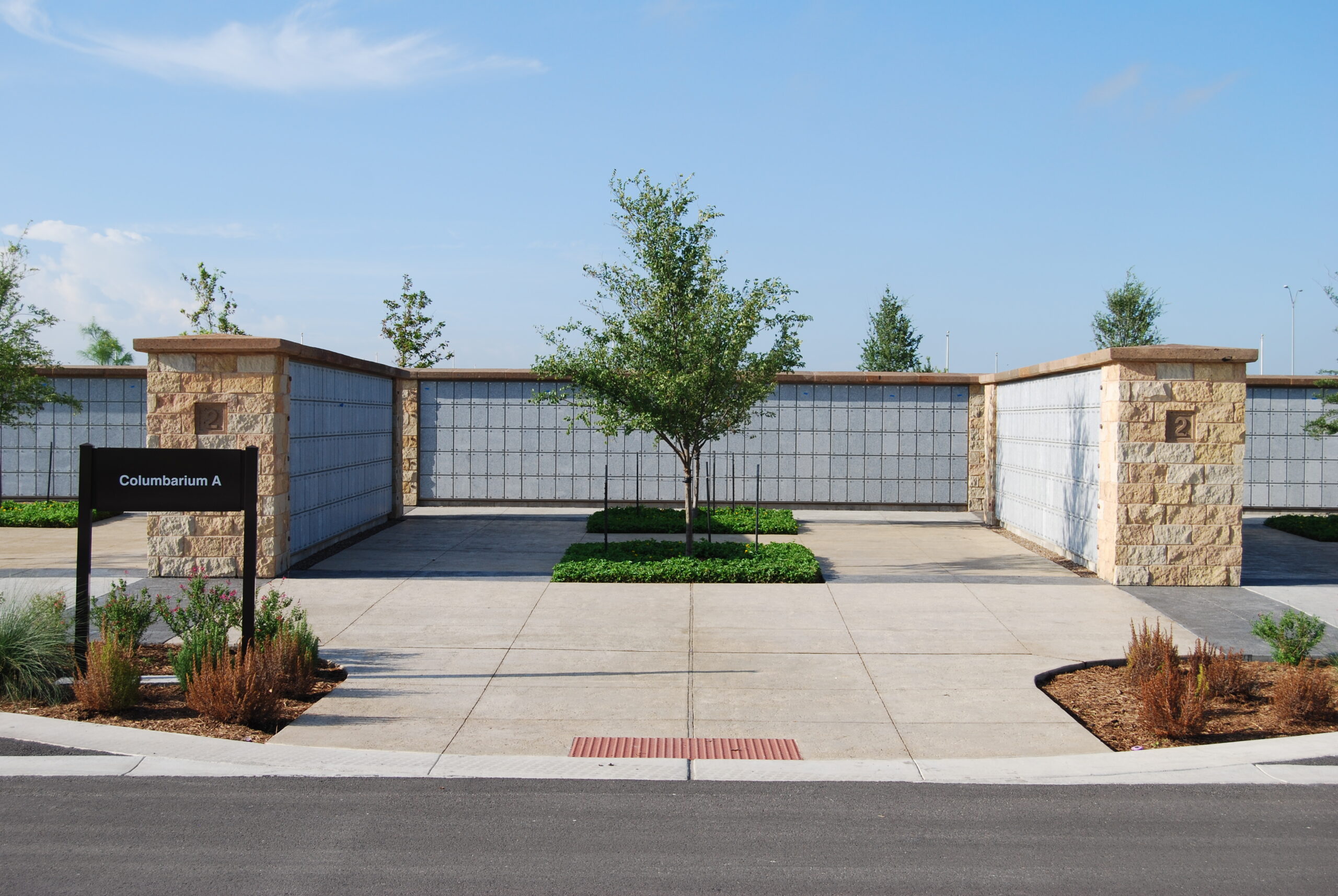 Challenges/Benefits
The Master Plan and Phase 1 project required conformance with federal standards and guidelines to be eligible for funding through the Department of Veterans Affairs Veterans Cemetery Grants Program. The LA Group, with their extensive experience in state veteran cemetery design, helped guide the team to ensure the project qualified for funding.