Horizon View Cemetery Master Plan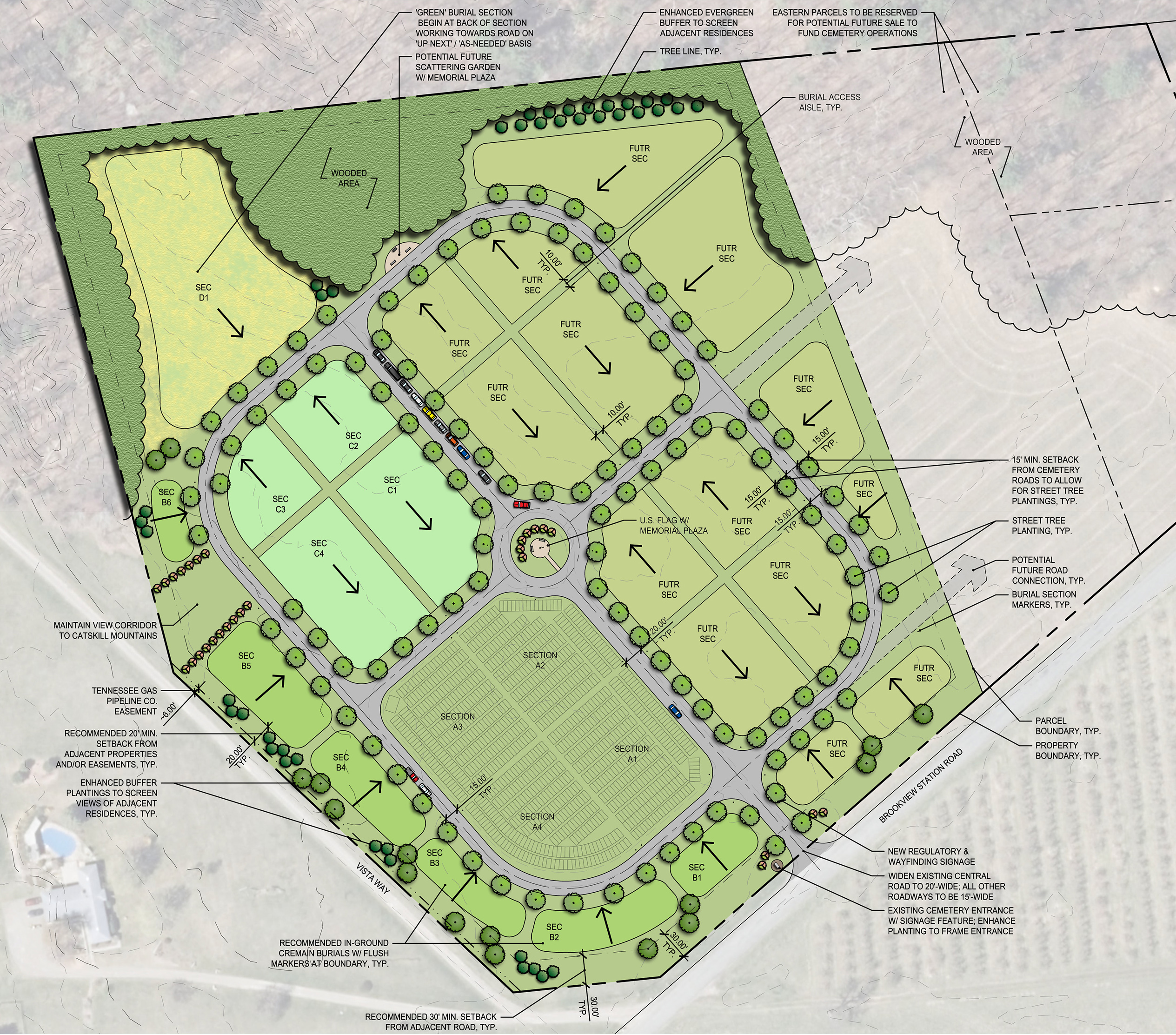 Client

Castleton Cemetery Association

Location

Castleton-On-Hudson, NY

Service

Market
Project Overview
Working with the Castleton Cemetery Association, The LA Group developed a master plan for the phased development of the original +/-14-acre Horizon View Cemetery property in Castleton-On-Hudson, NY. The master plan provides a framework for future cemetery expansion including proposed roadway expansions, general burial section locations/layouts, and conceptual landscape treatments as appropriate. Key to the success of the master plan is providing clear design and development direction while also allowing for long-term flexibility so that the cemetery association can adapt quickly to changing market trends and demands in the future. Following completion of the master plan, plot layout and numbering plans were provided by The LA Group for the proposed next phase of development at the cemetery. This encompasses a new +/-4-acre section for traditional casketed burials and the conversion of an existing unused section to in-ground cremation plots.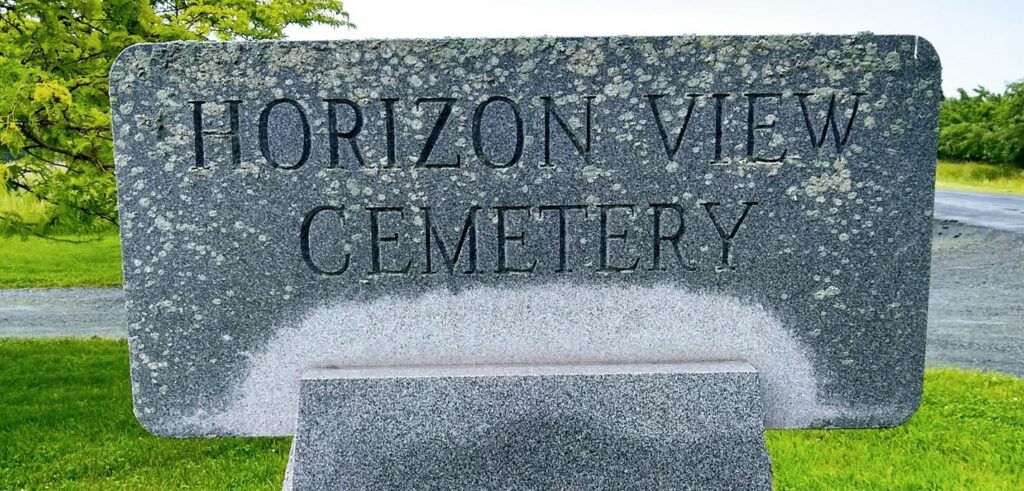 Project Highlights
Emphasis on pragmatic design solutions to meet the needs and capabilities of a rural community.
Introduction of new burial alternatives to diversify user options and enhance land use efficiency.
Circulation and wayfinding improvements to enhance visitor experience.

Challenges/Benefits
The original Horizon View Cemetery development plan (by others) focused on the creation of "garden rooms" consisting of burial sections subdivided into relatively small areas and separated by manicured hedges. While aesthetically pleasing and desirable in concept, this approach was not practical nor sustainable for a rural municipal cemetery from both a long-term financial and maintenance standpoint. Pivoting to a lower maintenance and more sustainable concept, the master plan embraces the surrounding rural landscape and relies upon open burial fields with tree-lined streets, reminiscent of nearby farm fields and hedgerows.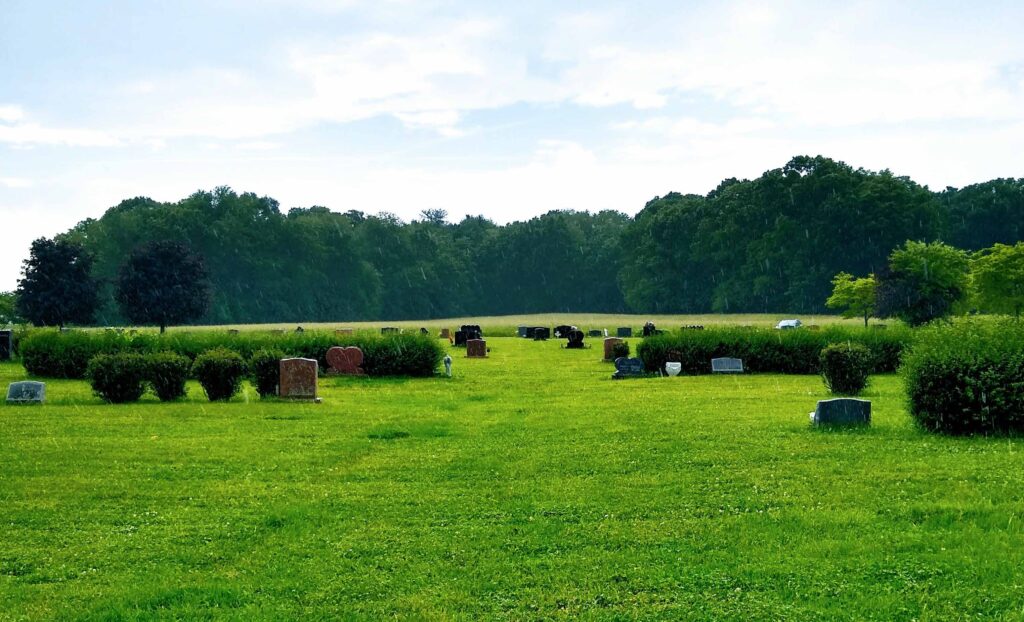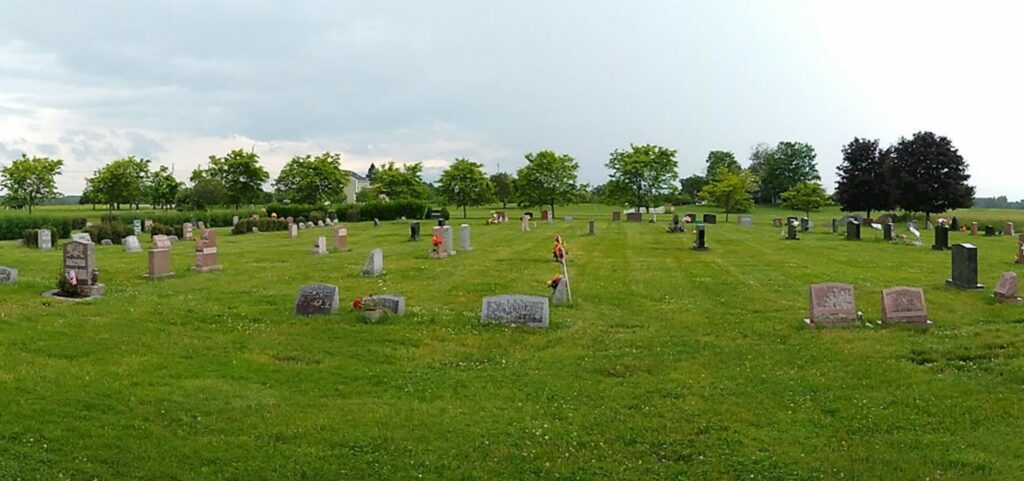 Challenges/Benefits
Like many rural cemeteries, existing burial options were limited to a single plot size and cost regardless of actual burial needs. As the Castleton area continues to grow and develop, the cemetery will need to cater to a larger and more diverse market. Through the establishment of new and varied burial sections such as cremation-only and 'green' burial sections or a scattering garden, alternative burial options can be made available to residents at varying price points that address their specific needs and desires. Introducing new burial types will also allow the cemetery to dramatically improve land use efficiency, potentially increasing long-term burial capacity by approximately 150% compared to current densities.