Texas State Cemetery Master Plan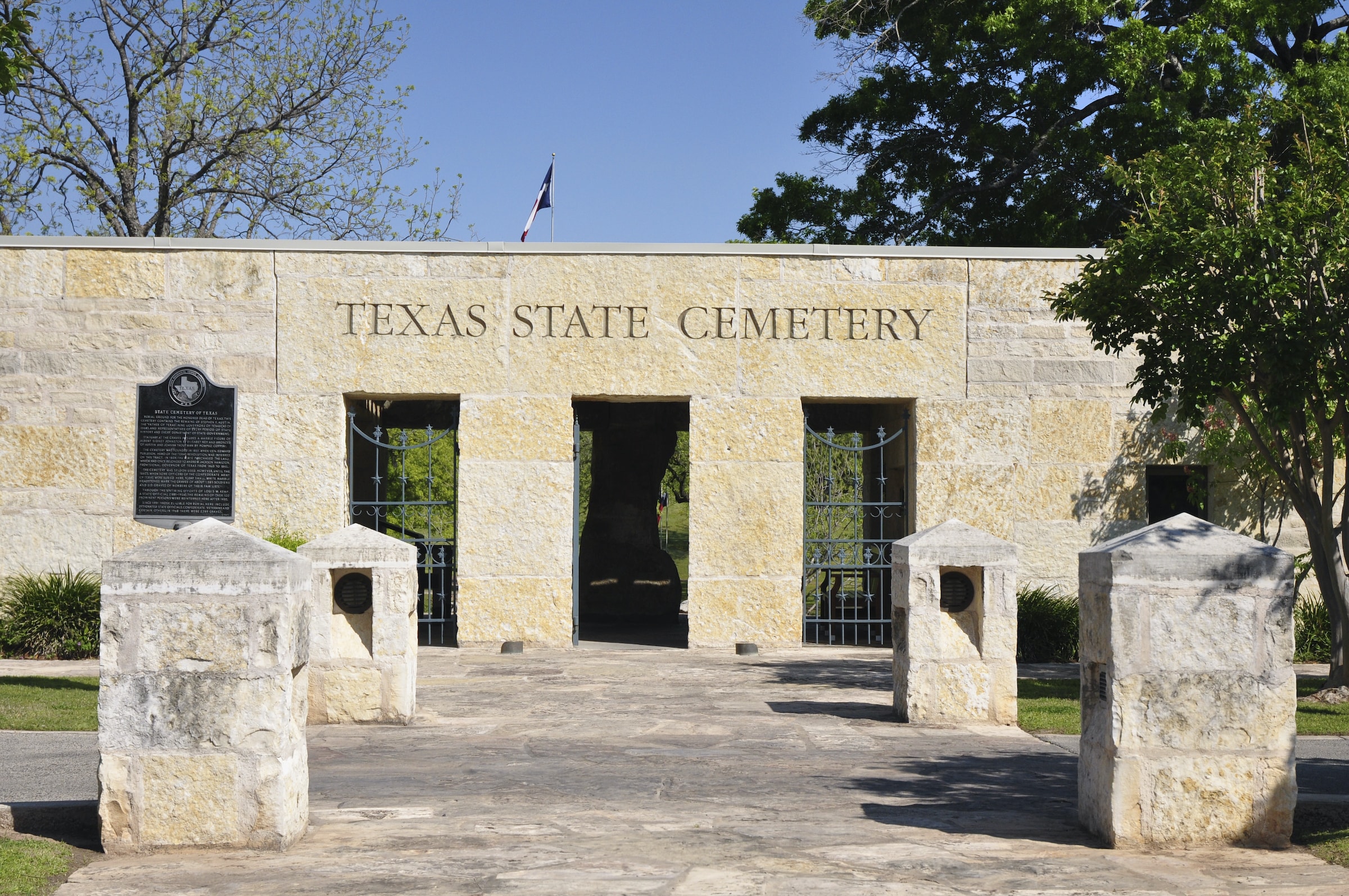 Client

Texas State Preservation Board

Location

Austin, TX

Service

Market
Project Overview
Located blocks from the Texas State Capitol in Austin, the 22-acre state cemetery is the burial place of governors, senators, legislators, congressmen, judges, and other legendary Texans who helped make the state what it is today. The cemetery was founded in 1851, added to the National Register of Historic Places in 1986, and rededicated and renovated in 1997.
The LA Group provided master planning services to assess the existing burial capacity within the cemetery, identified opportunities to provide increased capacity through increased and diversified burial options, and recommended various improvements to enhance the user/visitor experience. Ultimately, the proposed master plan burial improvements may extend the operational life of the cemetery by up to 25 years, and recommended improvements include the establishment of new cremation gardens, ossuary, terraced columbarium plaza, improved circulation, and gathering spaces.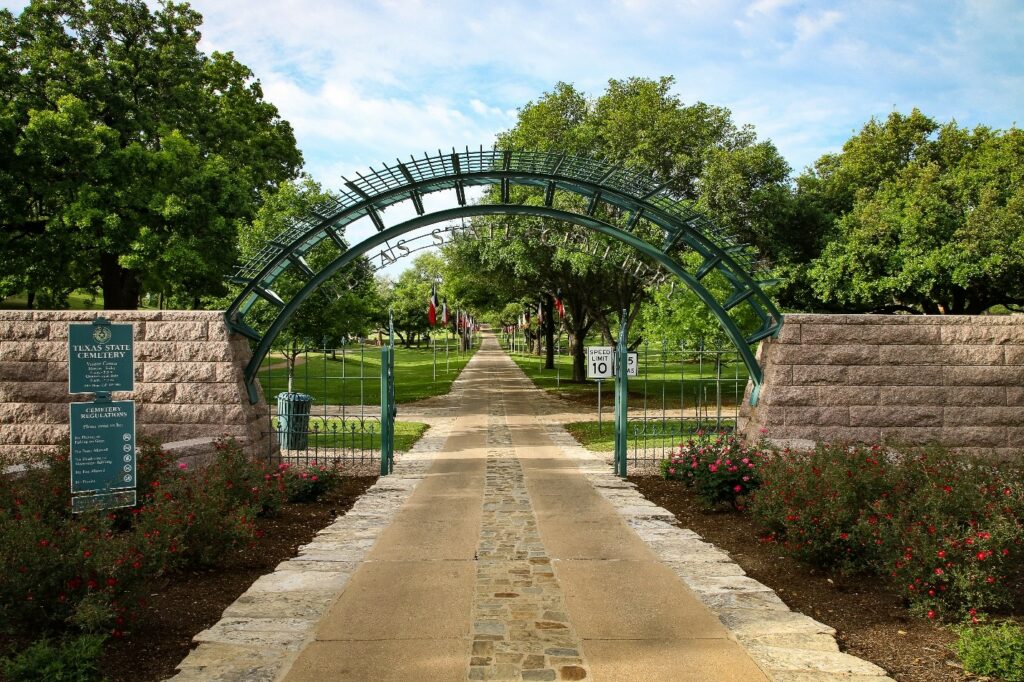 Project Highlights
Unique State-wide significance with historical designation.
Inclusion of new alternative burial types catering to the needs of diverse clientele.
Planning for expanded non-burial programming including indoor/outdoor event space with public restrooms and catering prep kitchen.
Assessment of sitewide accessibility and wayfinding.
Multi-phased development plan with "built-in" flexibility to adapt to future market trends/conditions.
Renovation and preservation of many significant historical features.

Challenges/Benefits
Implementing the master plan is an ongoing challenge at all cemeteries. The LA Group provided detailed burial layouts within unused and low-use burial sections, as well as prepared detailed conceptual designs for existing columbarium renovations, proposed ossuary, memorial walk, and Astronauts Hill improvements. These more focused efforts lay the groundwork for capital improvement projects for years to come and represent the first steps in implementing the master plan recommendations.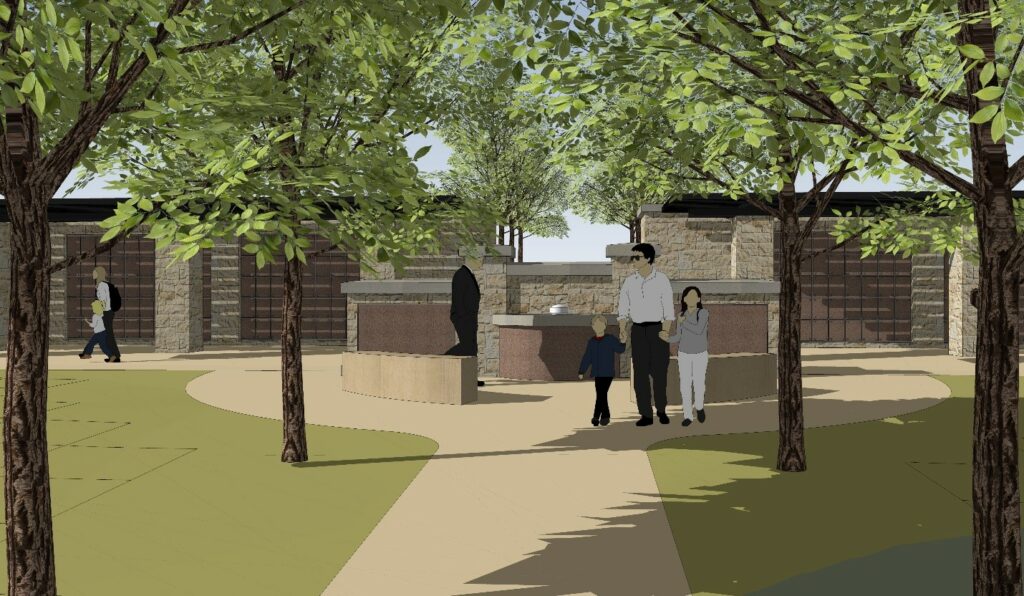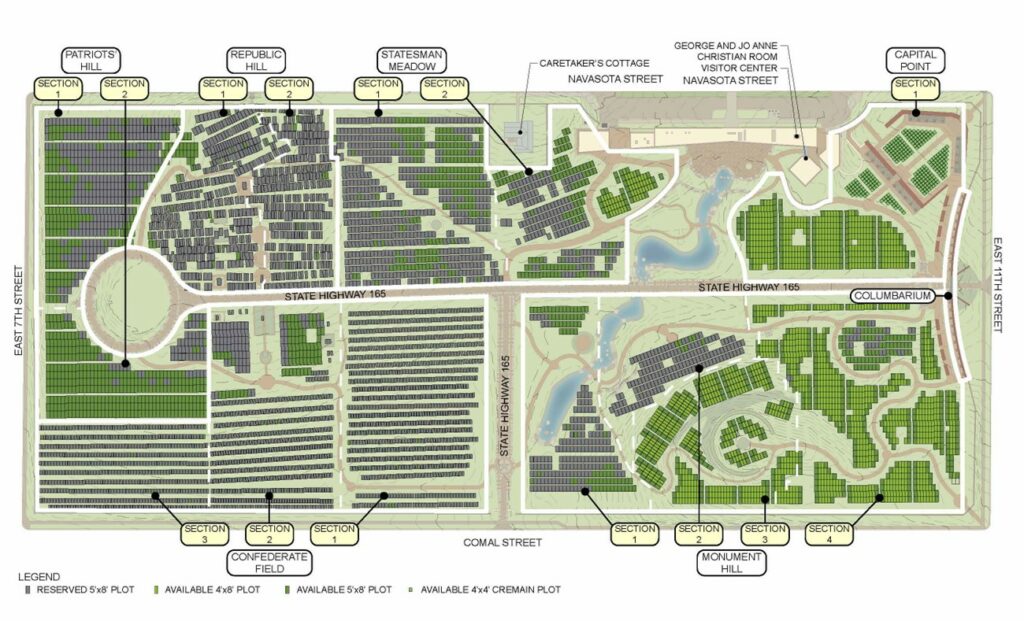 Challenges/Benefits
Finding burial opportunities in closed burial sections can be a challenge. Through careful assessment of the existing burial areas and evaluation of the available land for conflicts with trees, utilities, and structures, The LA Group revealed new burial opportunities. In addition, updating the plot sizes and introducing double-depth plots allowed for increased capacity within the existing closed burial sections.