Mount Hope Cemetery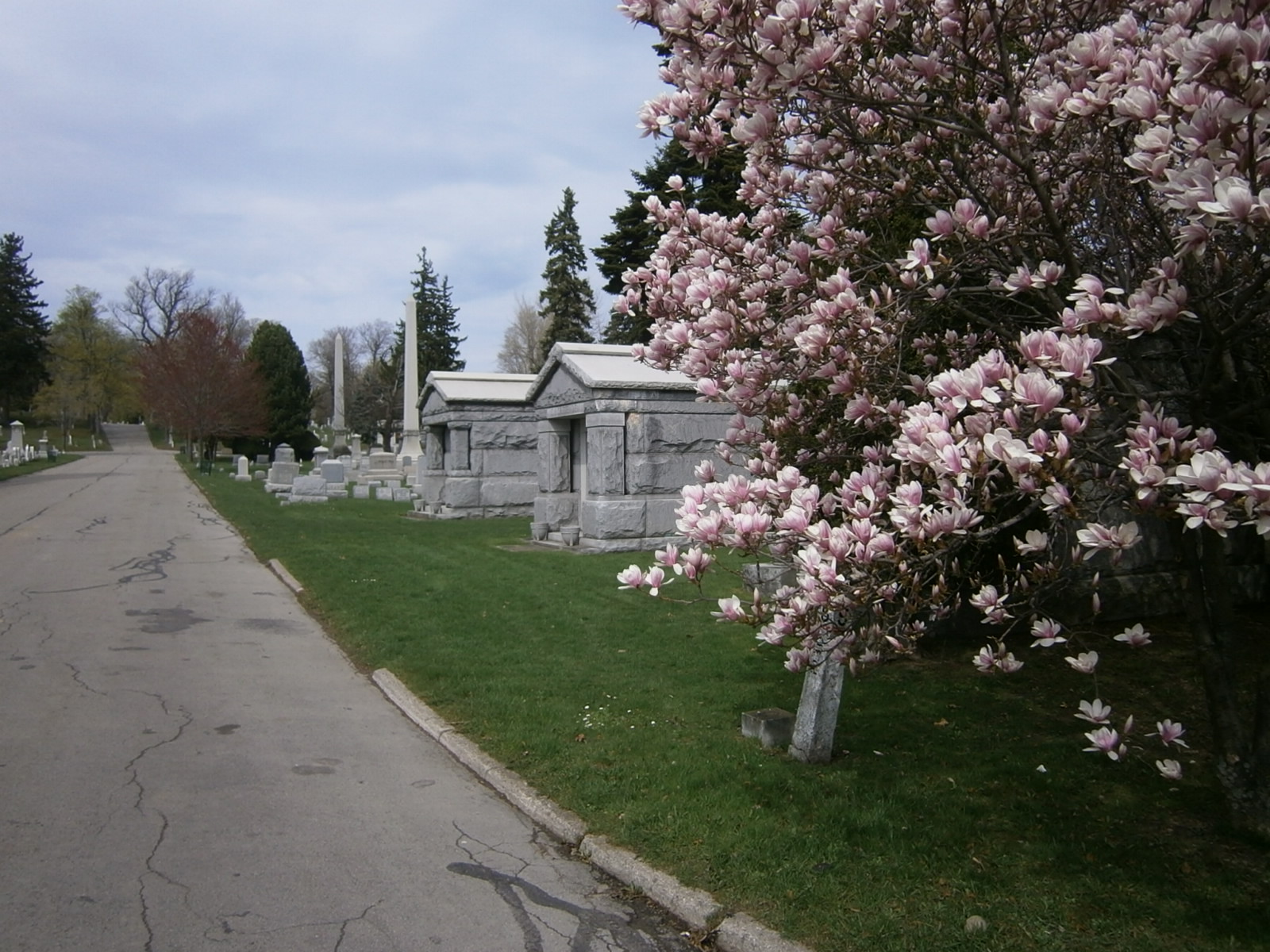 Client

City of Rochester

Location

Rochester, NY

Service

Market
Project Overview
Dedicated in 1838, Mount Hope Cemetery in Rochester New York is America's first municipal Victorian cemetery. It is the final resting place of many prominent citizens who had an important place in our history including Frederick Douglass and Susan B. Anthony. Set in a picturesque arboretum style landscape, including thousands of marble, bronze, and granite monuments, it's a priceless museum of art and culture. But, like many historic cemeteries, Mount Hope needed to find a way to provide plots for new burials while respecting the treasured design of its existing landscape.
The LA Group was the lead consultant assisting the City of Rochester New York with the redevelopment of two decommissioned roads within Mount Hope Cemetery. The design solutions considered numerous constraints including steep slopes and proximity of adjacent burials as well as the preservation of the historic landscape – a key requirement for a cemetery that is listed on the National Register of Historic Places.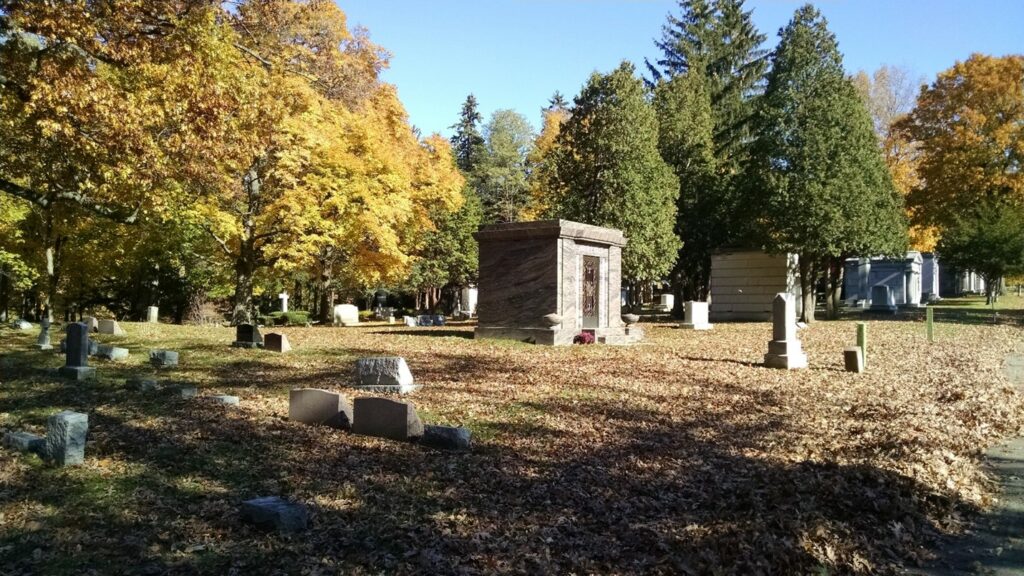 Project Highlights
The evaluation of burial and other options, cost considerations, and cemetery priorities.
Developing Conceptual plans for future development of in-ground casket and cremation sites as well as a scattering garden and public ossuary in the Third Avenue area.
Transforming the decommissioned Glen Avenue site, a prior vehicular route, into a planted glen and pedestrian pathway.
Addressing future maintenance concerns by paying careful attention to steep slopes, erosion control, and plant selection.
Taking the Glen Avenue project to completion by providing construction documentation, bid phase assistance, and construction administration services.
Preservation of many historic features of the Cemetery.

Challenges/Benefits
As a well established cemetery, Mt. Hope lacked large undeveloped areas suitable for burial expansion. Creative consideration of small spaces, including decommissioned roadways, resulted in expanding not only burial capacity, but providing burial type options as well. The LA Group provided concepts and comparisons for columbarium, in-ground cremation plots, and ossuary facilities, meeting the cemetery's goal of continuing to provide burial space in this special cemetery.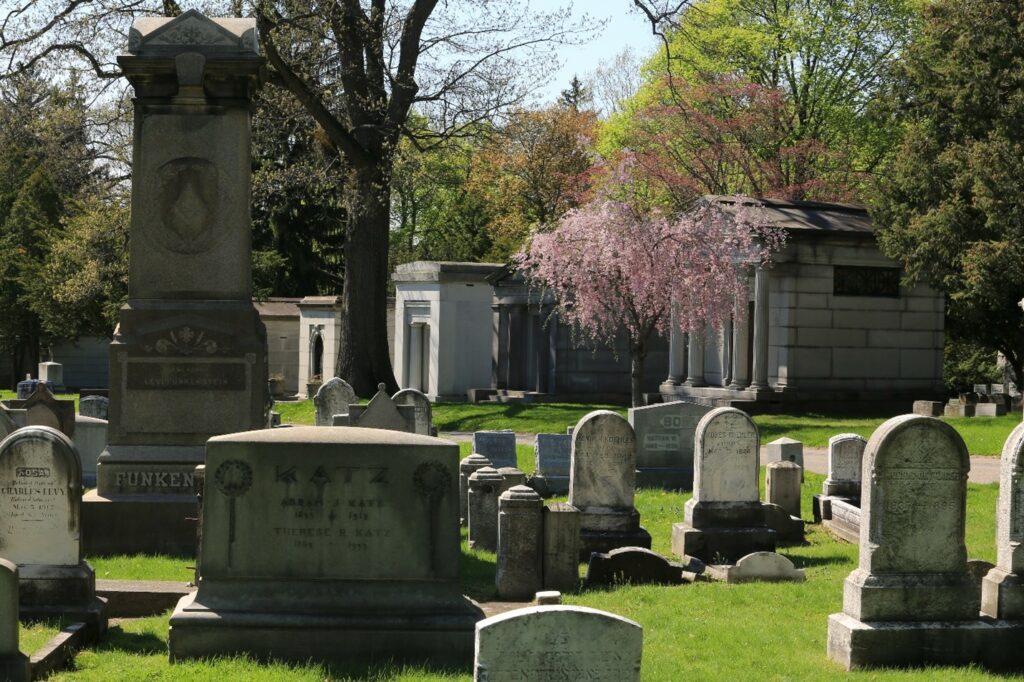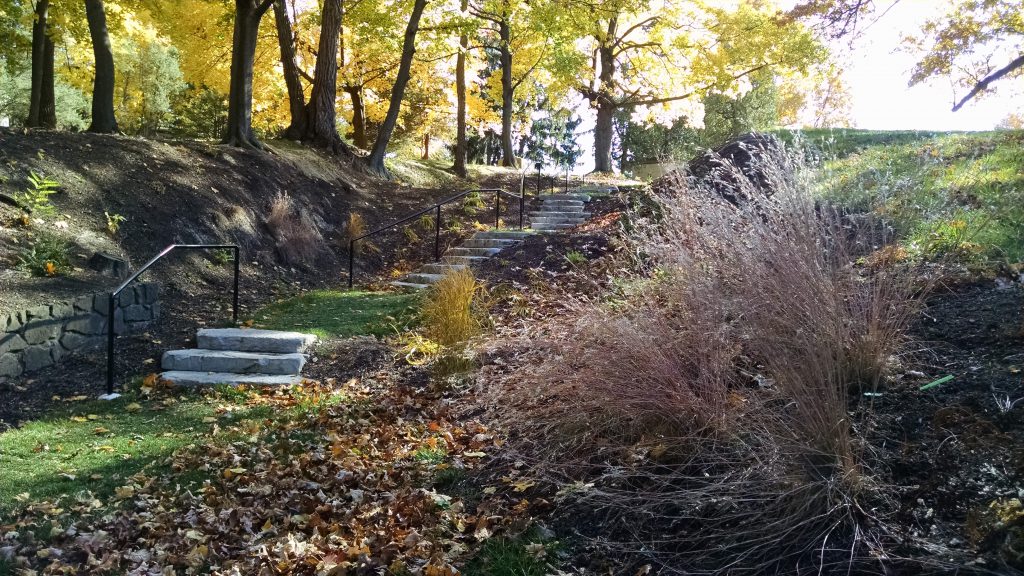 Challenges/Benefits
The available open land within Mt. Hope Cemetery often presents challenges for development of burial space, most notably, steep slopes. Creative design and solid detailing of the Glen Avenue redevelopment site included the installation of steps and multiple levels of in-ground cremation burial plots. New burial plots were created and pedestrian accessibility between two previously unconnected sections of the cemetery meets the needs of those seeking burial plots as well as daily visitors walking the grounds.