SUNY Cortland Site and Athletic Facilities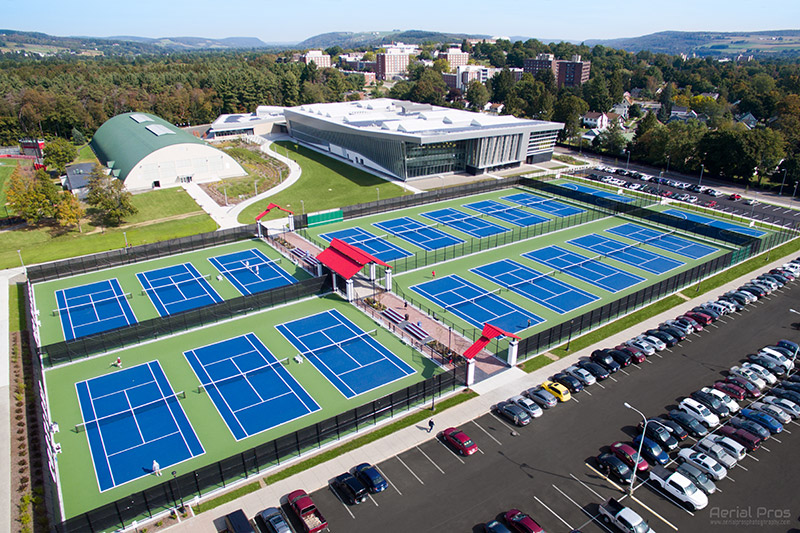 Client

SUNY Cortland

Location

Cortland, NY

Service

Market

Education and Institution, Sports and Recreation
Project Overview
SUNY Cortland has a national reputation for athletic excellence and is a leader in physical education. With multiple national team championships and nearly 100 individual national titles, they've been at the top of their rankings for over 25 years. At the time, SUNY Cortland was also the official university partner of the New York Jets and host for the team's summer training camp.
The LA Group staff engaged with SUNY Cortland to implement a much-needed upgrade to their athletic fields and courts. Specifically, the project included new tennis and basketball courts and replacement of the famous Red Field at Chugger Davis Stadium under an accelerated deadline before the New York Jets' training camp.
Former Jets coach Rex Ryan praised the quality of the stadium's new turf field and chose to, for the first time in their history at Cortland, hold their famous green/white scrimmage on the field because of the experience it would create for fans.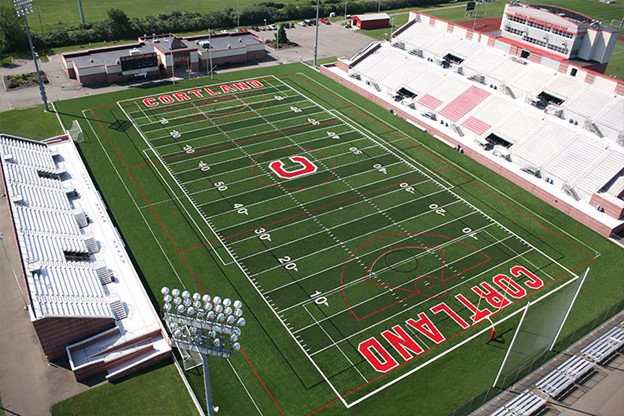 Project Highlights
Six exhibition tennis courts, ten recreational tennis courts, and two outdoor basketball courts.
Develop a first class venue for the New York Jets Summer Practice sessions.
Expanded and upgraded facilities to support SUNY Cortland's sports education programs.
New synthetic turf field in Chugger Davis Stadium suited for football, soccer, and lacrosse.

Challenges/Benefits
Meet the high expectations of the NY Jets organization as they practice on Red Field.