SUNY Brockport Athletic Complex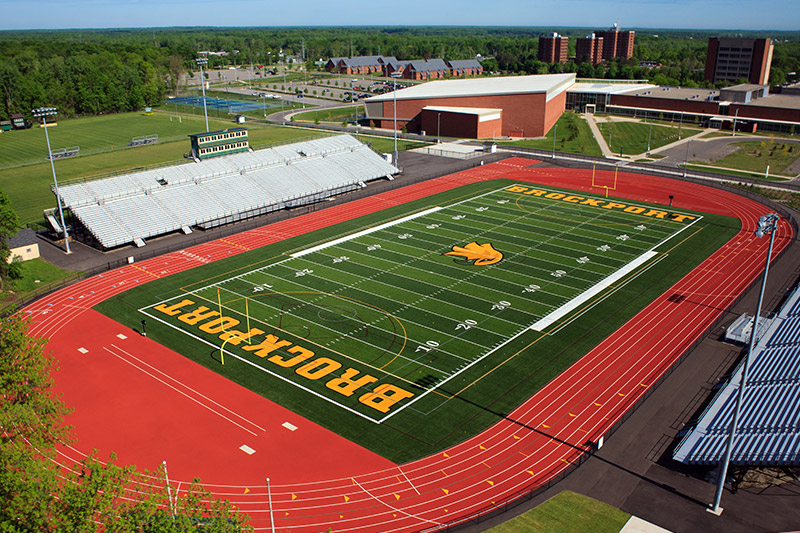 Client

SUNY Brockport

Location

Brockport, NY

Service

Market

Education and Institution, Sports and Recreation
Project Overview
The beginning of The LA Group's athletic designers turning their talents to SUNY Brockport began in 2014 with an athletics master planning process. This $18 million plan would feature improvements to the baseball and softball complex, new synthetic turf and natural grass mulit-sport fields, and the focal point was the renovation of the main venue, the E.K. Shriver Stadium.
Built for the 1979 Special Olympics, and bearing the name of its instrumental advocate, Eunice Kennedy Shriver, E.K. Shriver Stadium is an iconic facility at SUNY Brockport. The project goal was to renovate the stadium to welcome Special Olympians as the host for the 2015 and 2016 games, and continue to be the center of student activity for NCAA sports and graduation events. The LA Group assisted SUNY Brockport design and implement its new track and turf field, ensuring the stadium will remain a memorable gathering place for the school's students, guests, and community.
Continuing with implementation of the master plan, the college completed construction of the Dr. Linda Arena & Class of '69 Field in 2022. This project also replaced the pressbox of the E.K.Shriver stadium with a combined bleacher and pressbox facility that serves both stadium fields. The new synthetic turf field, complete with stadium seating and lights, serves the Golden Eagles programs with another venue for the sports of soccer, field hockey, and lacrosse.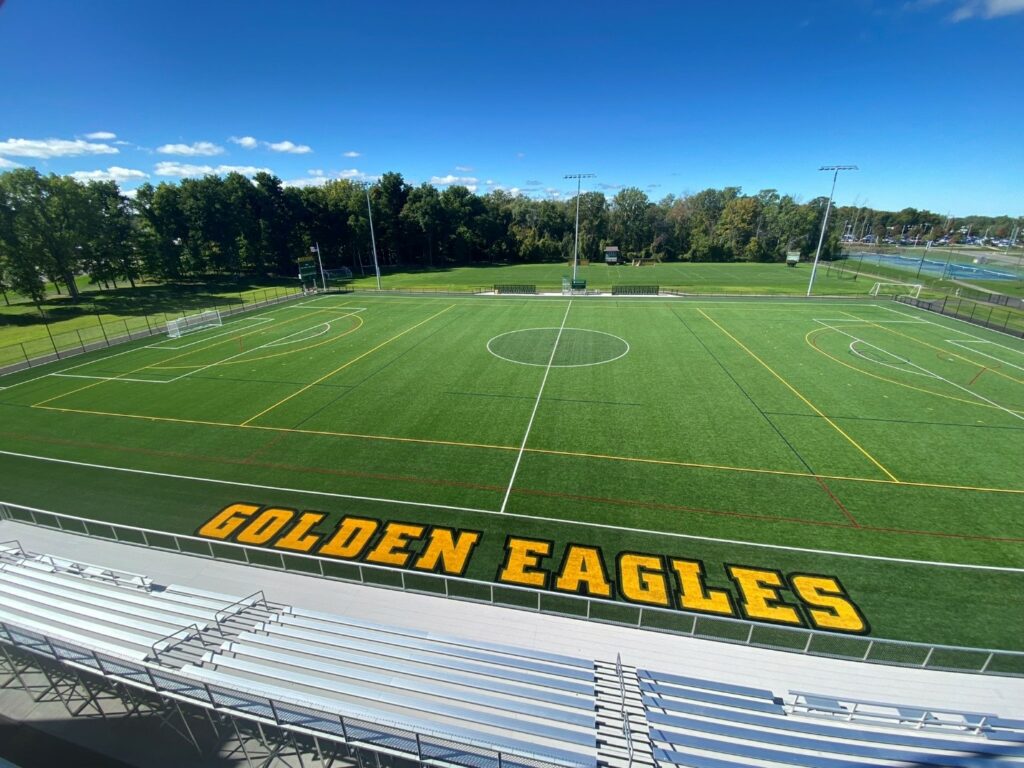 Project Highlights
Collaborative master planning process.
Phased implementation of the master plan.
Reconstructing the existing track and field events.
Replacing the natural grass field with synthetic turf designed for football, field hockey, lacrosse, and soccer.
New track and field lighting and ancillary site design such as fencing, paving, and pedestrian connection.

Challenges/Benefits
Develop a press box with elevator for accessibiilty that has 2 separate viewing floors to serve both fields in the back-to-back stadium layout.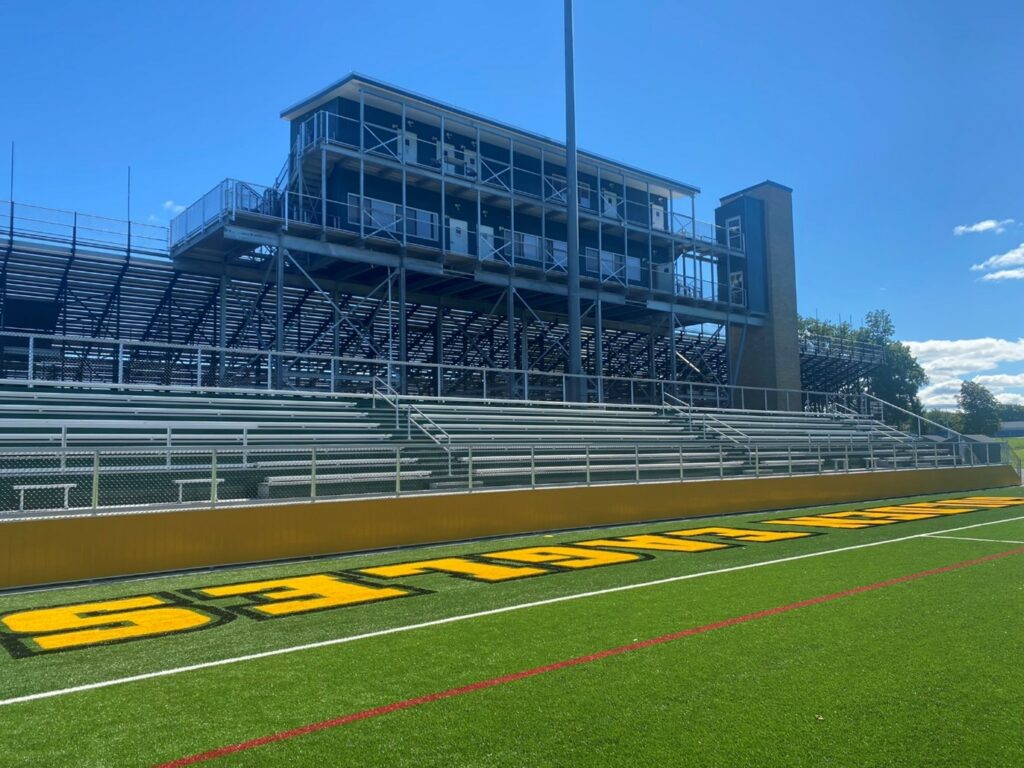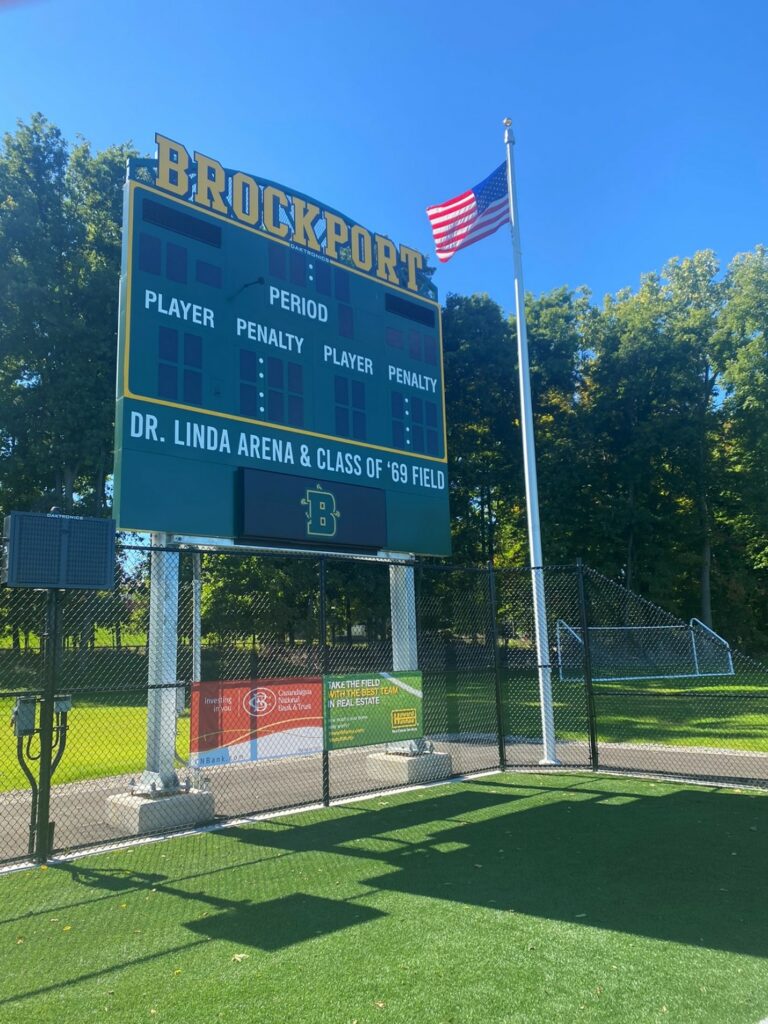 Challenges/Benefits
Restore momentum during the re-bid process after the project was paused for the pandemic.