The Sagamore Resort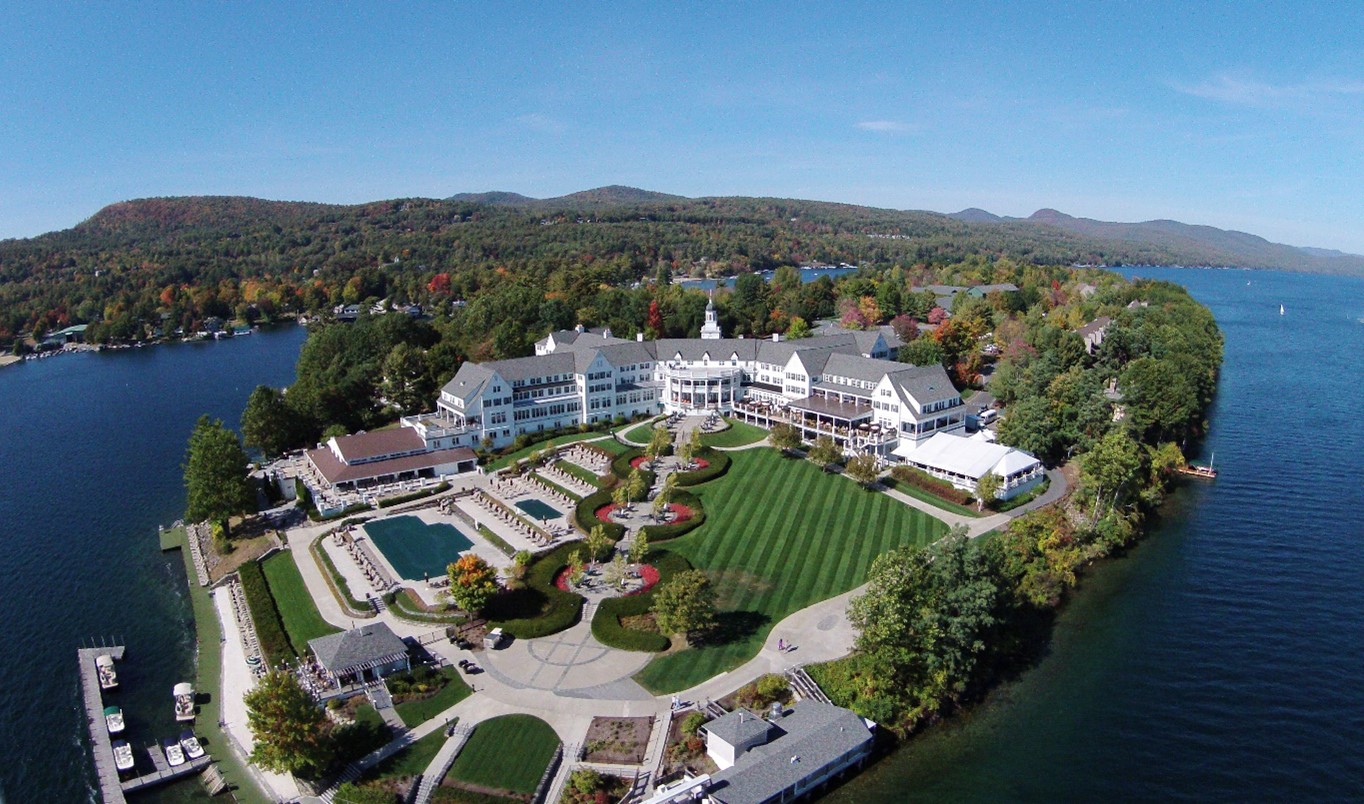 Client

Ocean Properties Hotels and Resorts

Location

Bolton Landing, NY

Service

Market
Project Overview
The LA Group has a long history of award-winning work at the Sagamore Resort that began 40 years ago. Our involvement includes providing landscape architectural, civil engineering, and environmental permitting services for multiple projects covering all aspects of the property's growth and development. Some specific tasks include site analysis and environmental resource assessment, master planning, visual impact analysis, multi-year/multi-phase design and construction documents, stormwater design, water and sewer utility service design, and construction oversight.
In 2008 the resort came under new ownership and a full-scale upgrade was embarked upon to improve the property's visual aesthetic and the quality of the facilities and resort amenities while enhancing the hotel's historic character. Major projects included a new outdoor swimming pool and sunbathing complex, landscape gardens, a new indoor/outdoor cocktail bar, renovation of the steamboat dock, sitting gardens, flexible activity spaces, an open-air lakeside restaurant and dining terrace, landscaping, dock improvements, and a new port-cochere and arrival experience at the hotel entry.
Recent projects include staff housing development, additional landscape improvements, a new wedding lawn and event space, and a new cabana terrace. Future projects already designed include a rooftop wedding garden (green roof), and the renovation of the existing indoor swimming pool to an outdoor adult pool with flexible gathering spaces.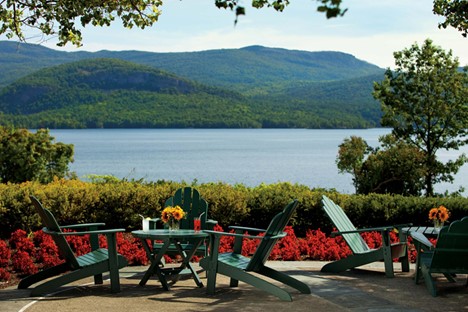 Project Highlights
Developed/improved luxury resort amenities including indoor/outdoor pool areas, waterfront recreation, waterfront dining, and complimentary landscaping.
Designed spaces with flexible uses in mind to maximize revenue generating opportunities.
Successfully navigated stringent environmental permitting process' with the Lage George Park Commission and the Adirondack Park Agency.
Planned golf course improvements and assessed related housing and lodging opportunities.
Incorporated creative stormwater management facilities utilizing green infrastructure.
Received Design Awards including a 2009 Merit Award for Built Design, ASLA New York Upstate Chapter and a Commercial Award, (First Place) from the NYS Nursery / Landscape Association.
The Sagamore is the recipient of the Condé Nast Traveler Reader's Choice Awards, 2017-2022.

Challenges/Benefits
The main hotel building is one of three historic Adirondack Grand Hotels in existence today and the only one that remains operational as a hotel. The entire Sagamore Resort (island and mainland golf course) is a designated historic property listed on both the New York State and National Registers of Historic Places. As such, all designs, and improvements must be historically compatible.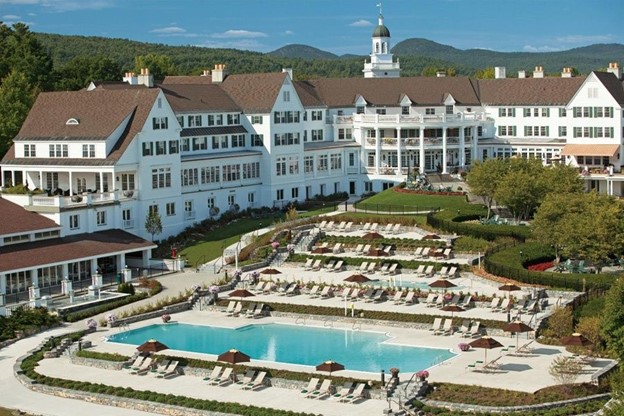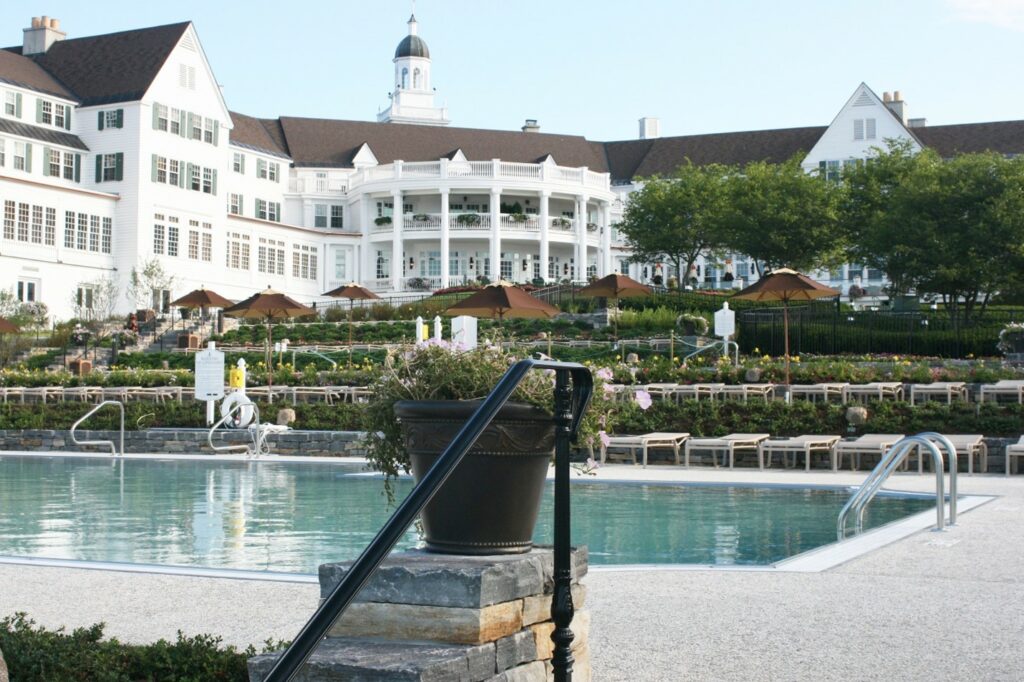 Challenges/Benefits
The Hotel occupies a visually significant place on Lake George and is in the Adirondack Park, an extremely sensitive natural area and highly protected landscape regulated by the Adirondack Park Agency. This requires environmentally sensitive design considering, among other things, potential visual impacts on surrounding environs and the protection of Lake George's "A Special" (drinking water quality) designation.