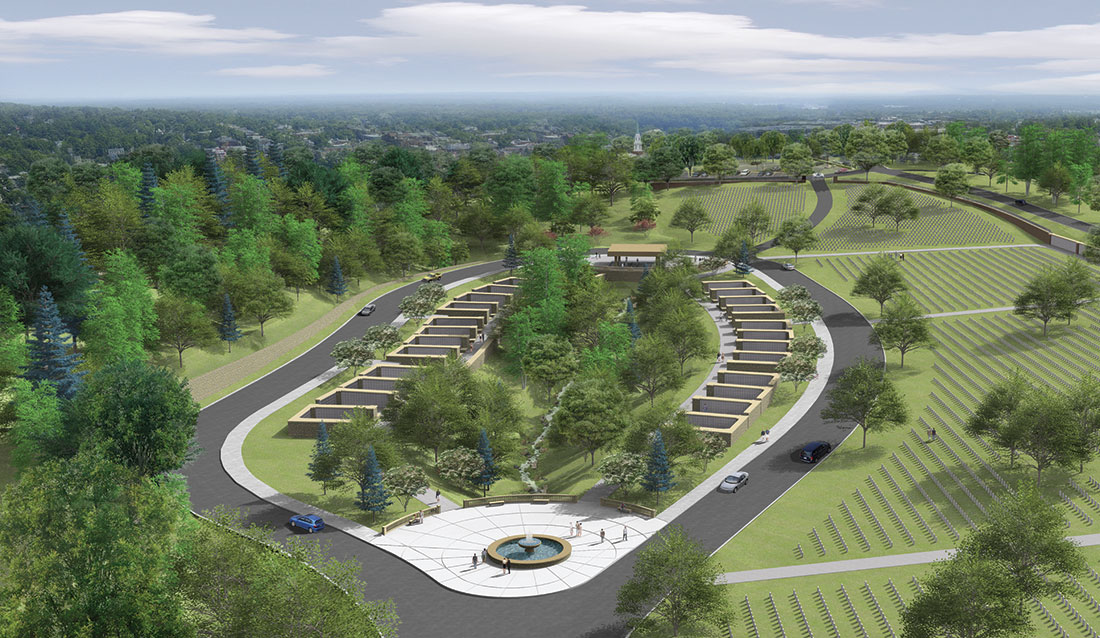 Honor. Dignity. Respect.
When it comes to honoring those who have served, The LA Group takes the utmost care. As site designer and landscape architect, The LA Group played an integral role in the design of an $80 million expansion to Arlington National Cemetery.
Working with the Arlington National Cemetery staff, the US Army Corp of Engineers, the National Capital Planning Commission, the Commission of Fine Arts and the National Park Service, The LA Group developed plans to transform a difficult, steeply-sloped and wooded 30-acre parcel into a dignified shrine.
Design according to ACOE guidelines, applicable codes, laws and Veterans Cemetery burial guidelines
Develop solutions for maximizing burial space
Balance function with environmental concerns and cost implications
Transform a difficult space into a worthy memorial
The LA Group also actively participated in a significant Value Engineering effort related to the transformative "Southern Expansion Project". This project was a collaborative effort between numerous agencies, including the Federal Highway Authority, Arlington County, Virginia Department of Transportation, 9/11 Pentagon Memorial Fund, Air Force District Washington and others.