Fasig-Tipton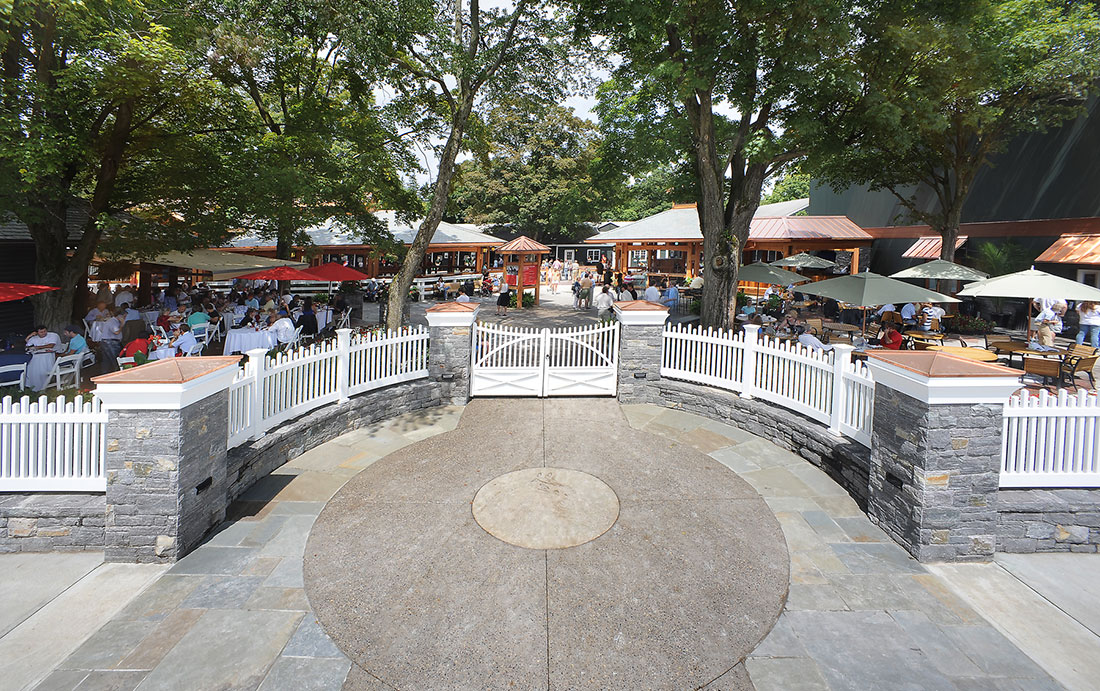 Client

Fasig-Tipton

Location

Saratoga Springs, NY

Service

Market
Project Overview
Fasig Tipton Co. is North America's oldest Thoroughbred auction company, and its Saratoga sale of selected yearlings remains one of the premier horse auctions in the world. The 112-year-old property, steeped in tradition, was in desperate need of restoration to reclaim its royal status in the horse racing industry. The LA Group provided a design that balances the virtues of safety, beauty and respect for the horses, the horseman, the buyers, and thousands of visitors every year.
Special factors include areas for outdoor formal and informal dining, a covered show ring, new restrooms, viewing areas that include interactive digital display panels and special lighting to enhance the space for evening use. All improvements facilitate the serious business of showing horses for sale, while accommodating all users and visitors.
The master plan was developed to integrate the existing building with a new building through the design and construction of a series of outdoor spaces.
Scope of work included master planning, landscape architecture, municipal approvals, SD, DD and CD documents, construction administration,  sustainable stormwater design and permitting and water and sewer utility service design. The LA Group also managed subconsultant services. Architectural services were provided by others.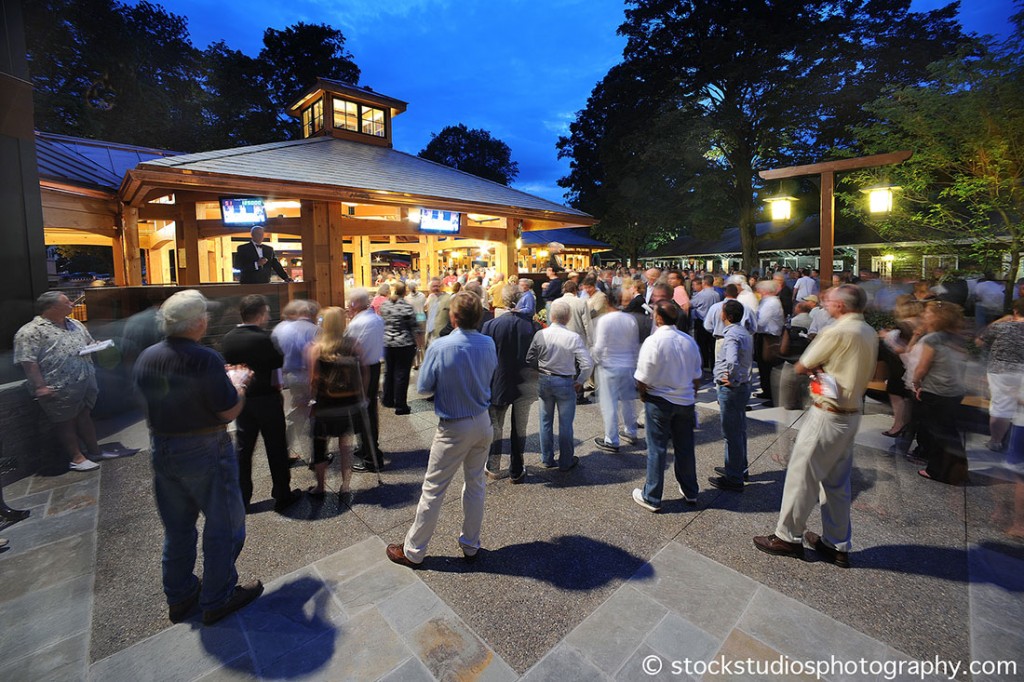 Project Highlights
Seamless integration of formal dining, visitor spaces, auction show rings and horseman facilities such as paddocks and barns.
Aggressive schedule to meet Client's auction season.
Utilization of high quality, local and regional materials.
Sustainable stormwater management design.
Use of native landscape planting.
Challenges/Benefits
The existing auction facility was dated and had not seen any significant improvements since it was originally constructed. The yearly auction could not be interrupted without the loss of significant income and the tradition the auction brings Saratoga Spring's equine-based tourism. The LA Group efficiently moved the project through a complex approval process given the historic nature of the facility. This allowed the construction to commence quickly and meet the required opening deadline.