Orlando VAMC Facility Master Plan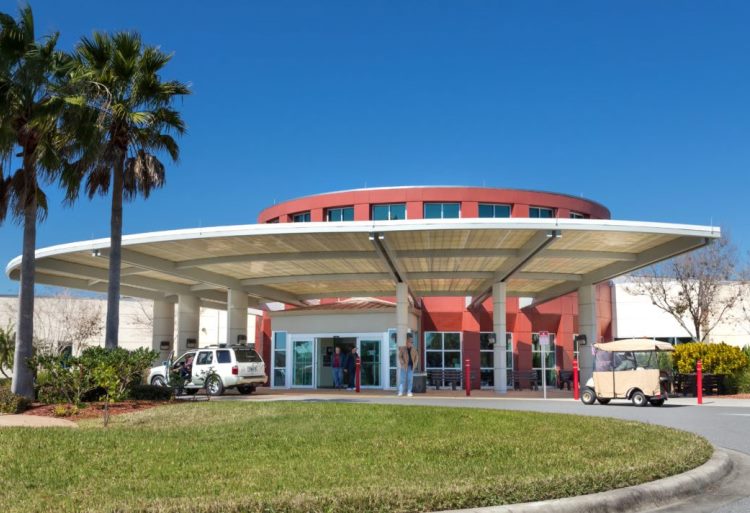 Client

US Department of Veterans Affairs

Location

Orlando, FL

Service

Market
Project Overview
The LA Group led a team of consultants (as a subconsultant to an architect) to create a Site Facility Master Plan for four (4) Orlando VA Medical Center facilities, including Orlando VA Medical Center, Lake Baldwin VA Clinic, Viera VA Outpatient Clinic, and Lakemont VAMC Campus. This plan will aid in determining opportunities for development/upgrades that can be added to their Strategic Capital Investment Plan (SCIP). The scope of the project included assessment and analysis of existing conditions on the combined 152 acres of property, as well as the development of master planning projects such as maintenance and repair, utilities, irrigation, landscape studies, and phasing plans for incorporation into the SCIP. The LA Group services included code review, program analysis, site investigations, operations and maintenance interviews, landscape architecture, site planning, civil engineering, physical security design, cost estimating, basis of design narrative, quality control, and design team management.

Project Highlights
Facility Master Plans for four (4) VA Medical Center campuses.
Detailed existing conditions analysis and assessment of a combined 152 acres.
Assessment of improvement costs phased over a multi-year period.
Detailed recommendations for site facilities improvements including site security and accessibility.
Exceptional / Very Good Performance Ratings from The Department of Veterans Affairs.

Challenges/Benefits
Several paved areas within the site did not drain properly and standing water was apparent following rain events. Through detailed analysis, it was determined that inadequate maintenance of the surrounding facilities was contributing to the issue. For example, permeable paver areas were originally installed to allow for the infiltration of stormwater. Due to clogging of the system, the areas no longer functioning as designed. Paver systems installed for stormwater management require reqular maintenance (routine vacuum sweeping and high pressure washing, with proper disposal of removed materials and wash water) to ensure proper function. The LA Group can perform a thorough analysis of your stormwater management issues and recommend solutions.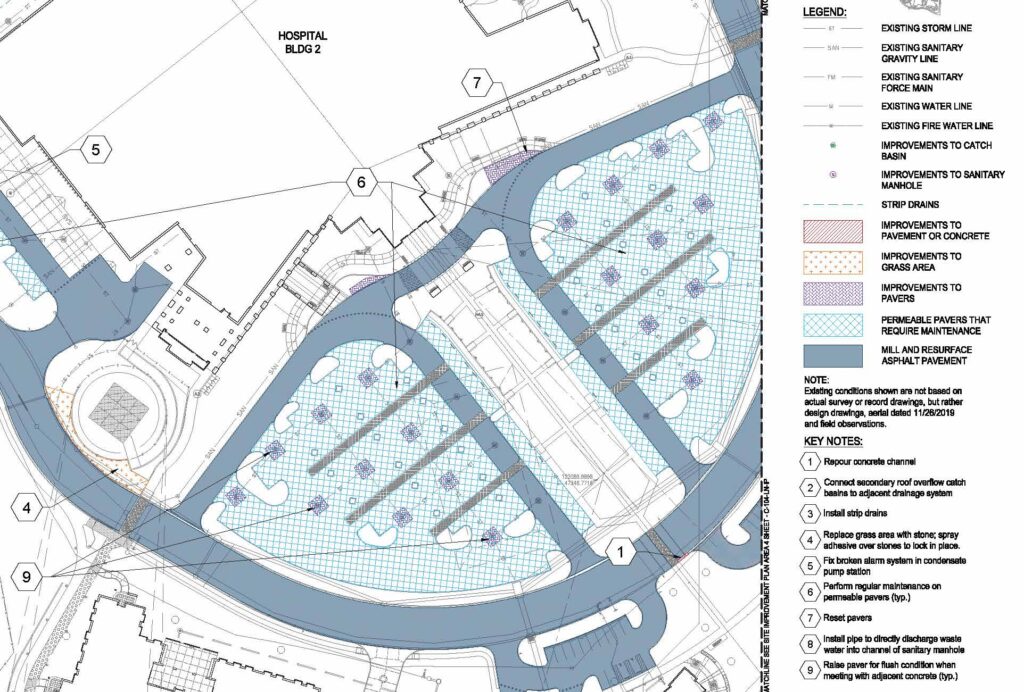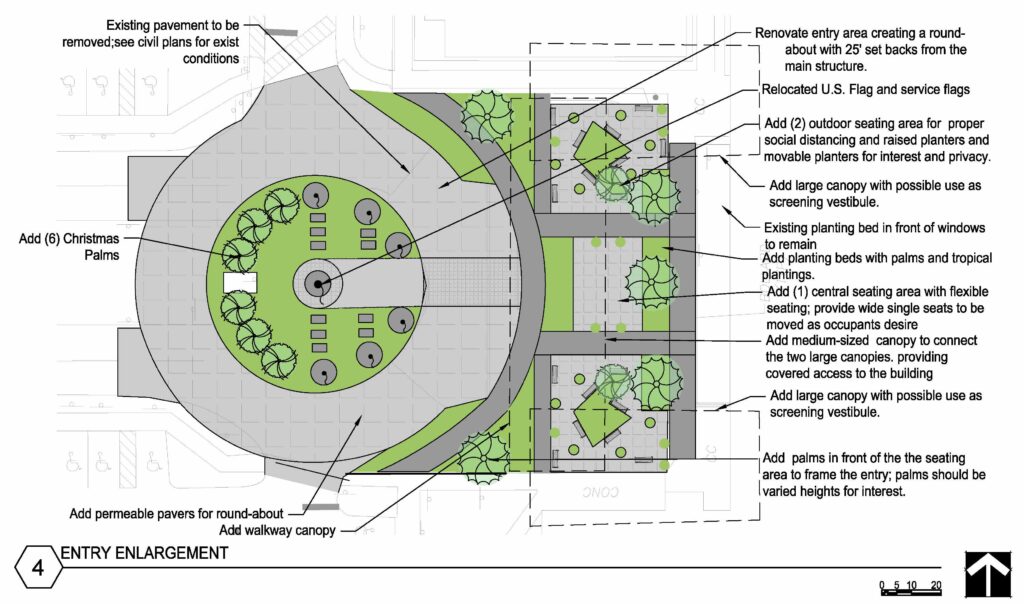 Challenges/Benefits
Renovations at VA medical facilities must follow the latest VA Physical Security Guidelines. The Lake Baldwin clinic site was classified as a Life-Safety Protection (LSP) facility under the guidelines of the Physical Security and Resiliency Design Manual dated October 1, 2020, revised April 1, 2021. With this classification, the main vehicular entry drop off did not provide appropriate stand-off distance and straight line vehicular access. Recommendations were provided to renovate the main entry drop off to meet the requirements. The LA Group staff includes some of the country's preeminent experts in federal design guidelines.