U.S. Military Academy at West Point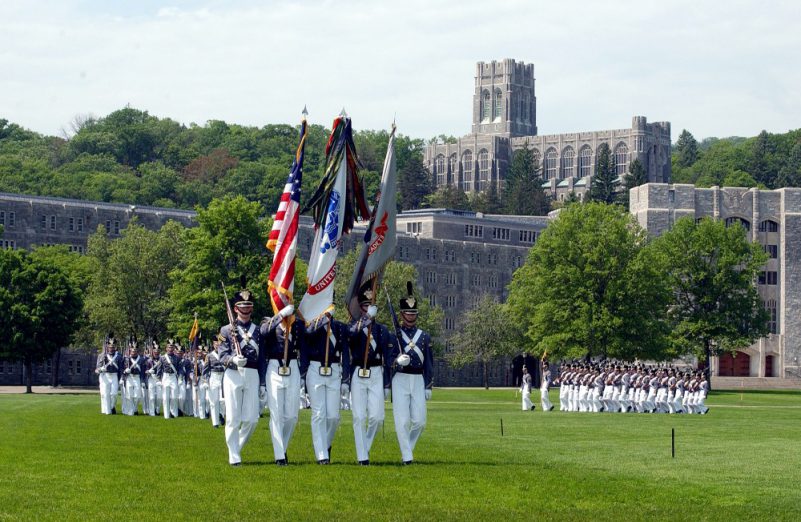 Client

US Army Corps of Engineers

Location

West Point, NY

Service

Market

Education and Institution, Government
Project Overview
West Point, a federal military installation located in Orange County, New York, is home to the United States Military Academy, a four-year coeducational federal service academy. Founded in 1802, much of the building and grounds on campus are historic and located in the bedrock coastline of the Hudson River, presenting years of challenges for campus-wide stormwater management.
The LA Group was brought on by the US Army Corps of Engineers and the US Army Construction Engineering Research Laboratory to develop a 20-year Storm Water Management Plan (SWMP) in collaboration with HDR. The plan is based on a landscaped approach, rather than an engineered one, to identify cost-effective Low Impact Development (LID) technology and the benefits of green stormwater management systems. This project will serve as a pilot in the development of a process for SWMPs that can be replicated at other federally owned or operated facilities.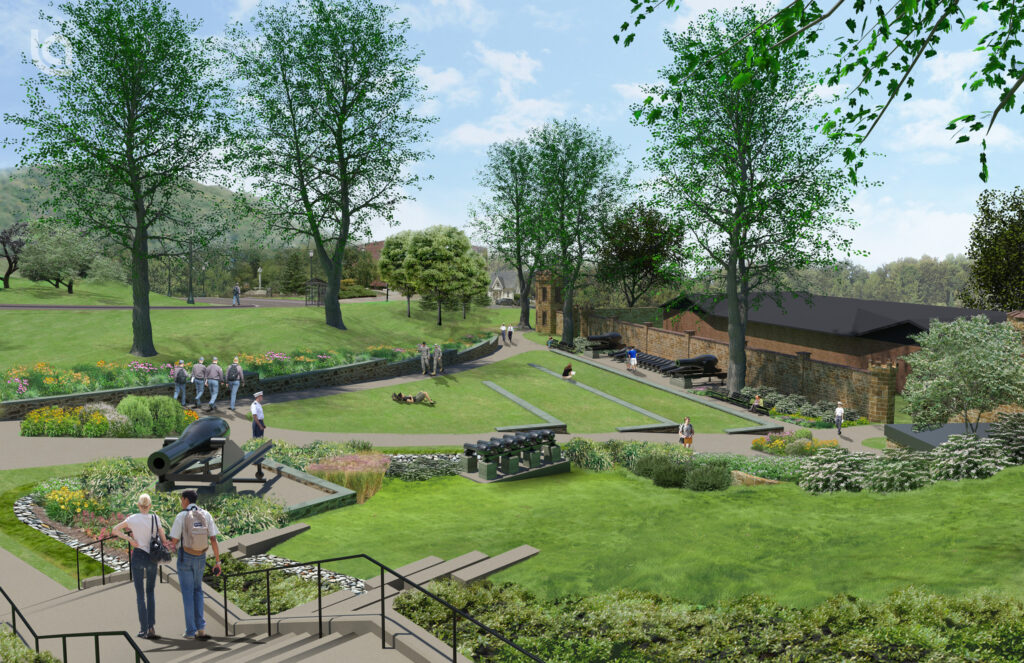 Project Highlights
Campus-wide stormwater management to reduce impacts on existing stormwater and wastewater infrastructure and drainage network.
Site inspections, 2-day design charrette, 10 design plans.
Cost-effective green stormwater management systems and LID Concept Plans.
Attractive landscaped areas improving the aesthetic appeal of runoff locations.

Challenges/Benefits
The Campus was originally and remains a military installation. Therefore it was constructed at this location for strategic reasons. There are steep slopes, and the soils are thin over high bedrock in many areas. These conditions are not optimum for green infrastructure opportunities.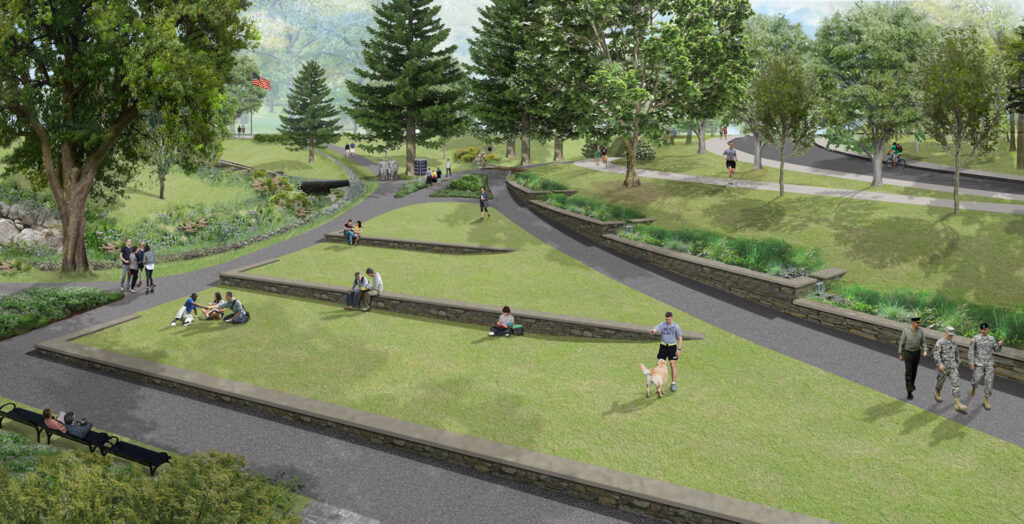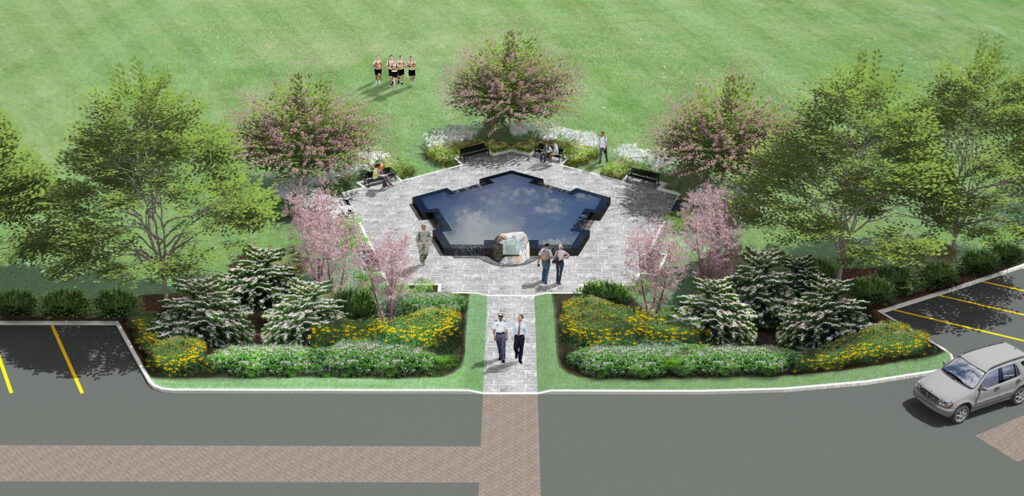 Challenges/Benefits
A variety of possible low impact development (LID) technologies were discussed with the campus community through on-site meetings and design charettes. This allowed the West Point staff to be educated on green infrastructure and be involved in the solutions that were generated, utilizing the limited opportunities available.
Challenges/Benefits
Land areas that were considered "buildable" based on a lack of slopes or other natural features have been largely developed with buildings and paved areas.