Snake River Canyon National Cemetery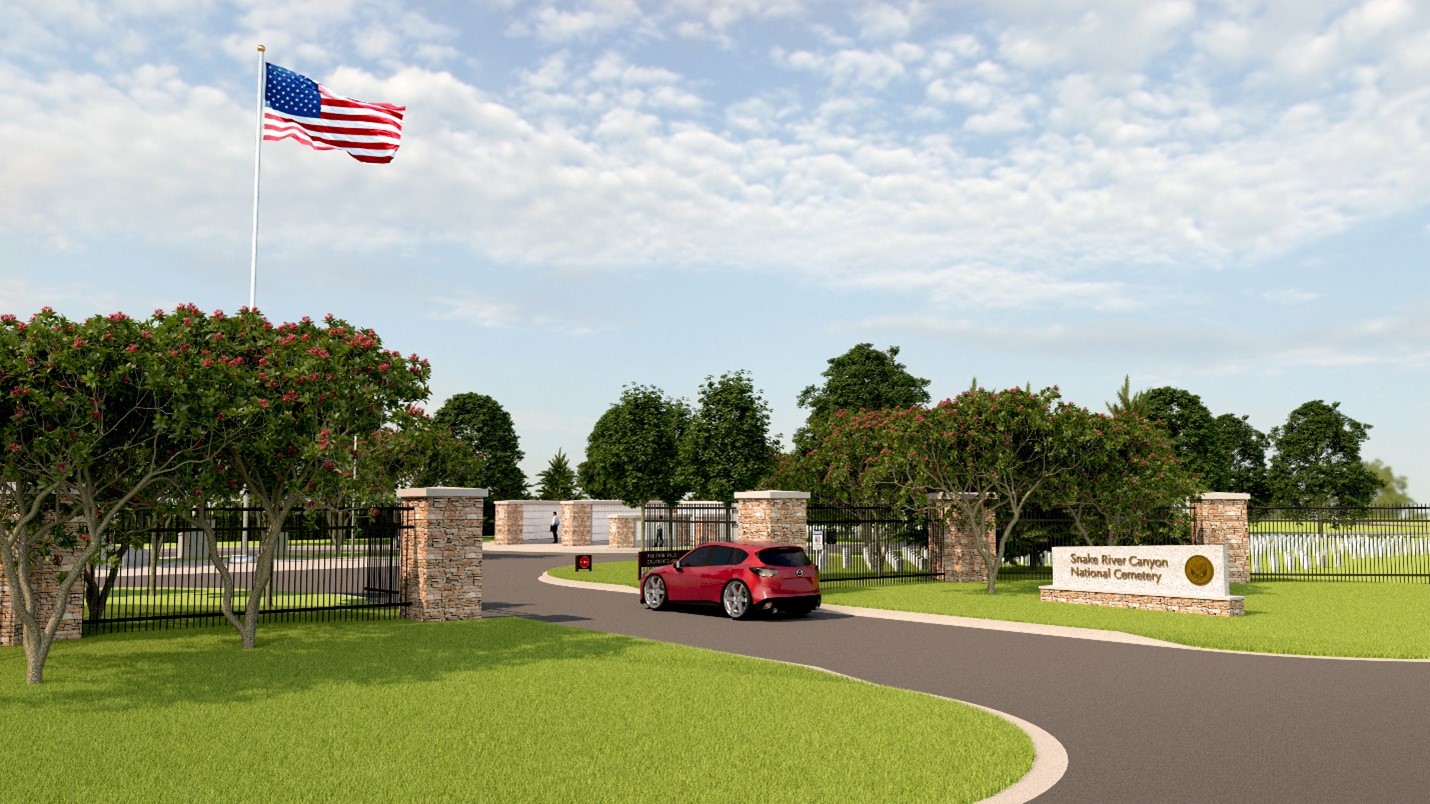 Client

US Department of Veterans Affairs

Location

Twins Falls County, ID

Service

Market
Project Overview
The LA Group was the lead planner, landscape architect, and design-team manager for this design-build project, providing burial access for veterans in rural areas not currently served by a burial option at either a national or state veterans cemetery. The new national cemetery is Idaho's first. The Firm prepared a master plan for the entire parcel, as well as schematic design, design development, construction documents, and construction period services for Phase 1 development. The remainder of the site will be developed in future phases in accordance with the master plan.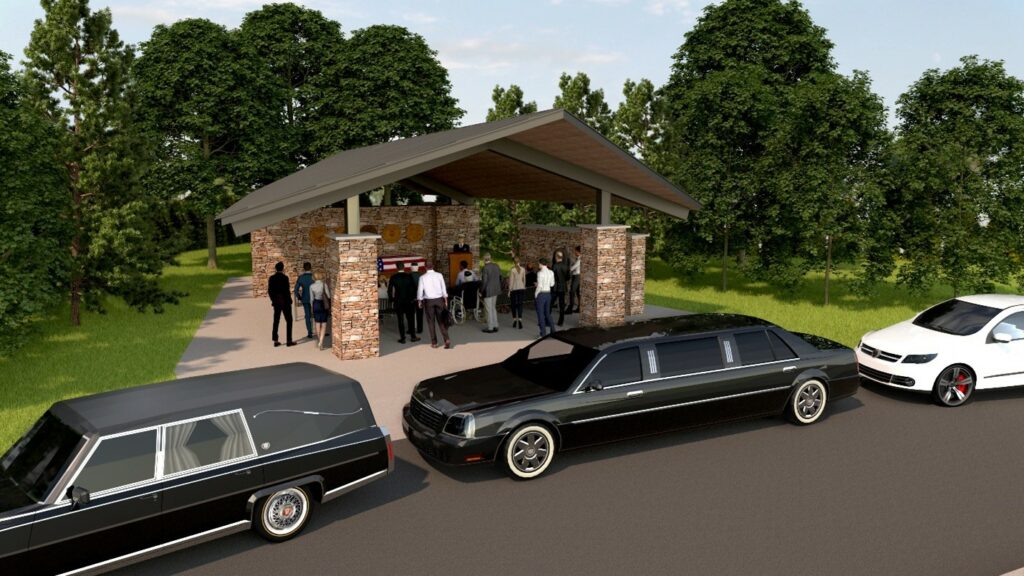 Project Highlights
Master planning for a new 6.4-acre national cemetery, preparation of design documents, and construction of Phase 1.
Preparation of a Phasing Plan that enables the logical development of future phases.
At full-build out, provides more than 7,000 gravesites, including both casket and cremation burial options.
The Master Plan was based on the site's constraints, the VA's program, the findings of the environmental assessment, local vernacular, and the VA's design standards and requirements.
Program included a main entrance feature, assembly area, columbarium niches, memorial walls, pre-placed crypts, in-ground cremation plots, committal service shelter, roads, utilities, irrigation, signage, site furnishings, fencing, and landscaping.

Challenges/Benefits
One of the biggest challenges with master planning an undeveloped open site is to create a sense of place. To enhance the site's long linear configuration, features, including the U.S. flag, have been placed as focal points to create views within the site. Sequencing the placement of the on-site features along with embracing the expansive views of the flat, agricultural surroundings, will help create a memorable, sacred cemetery.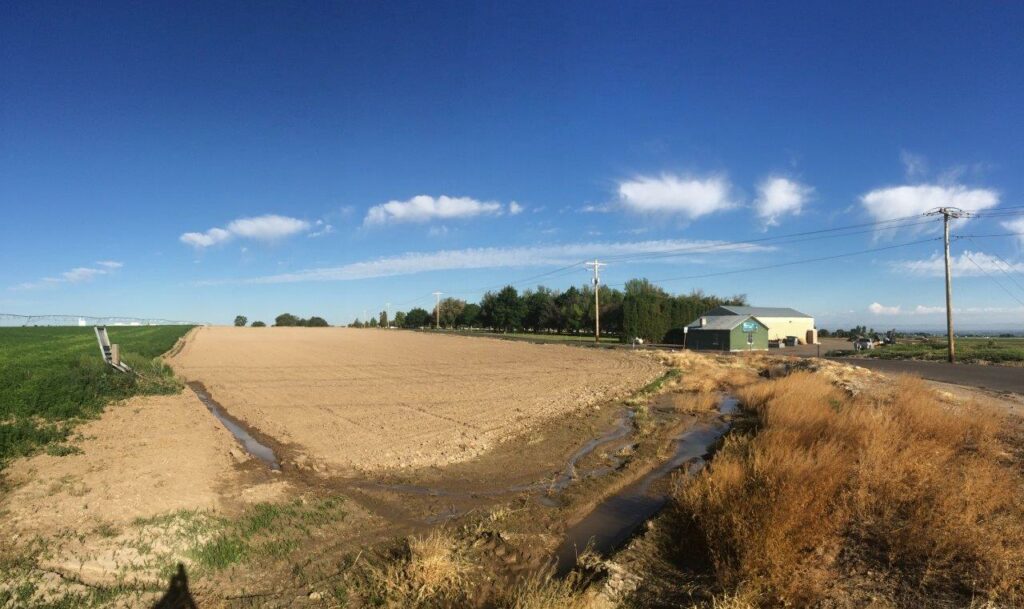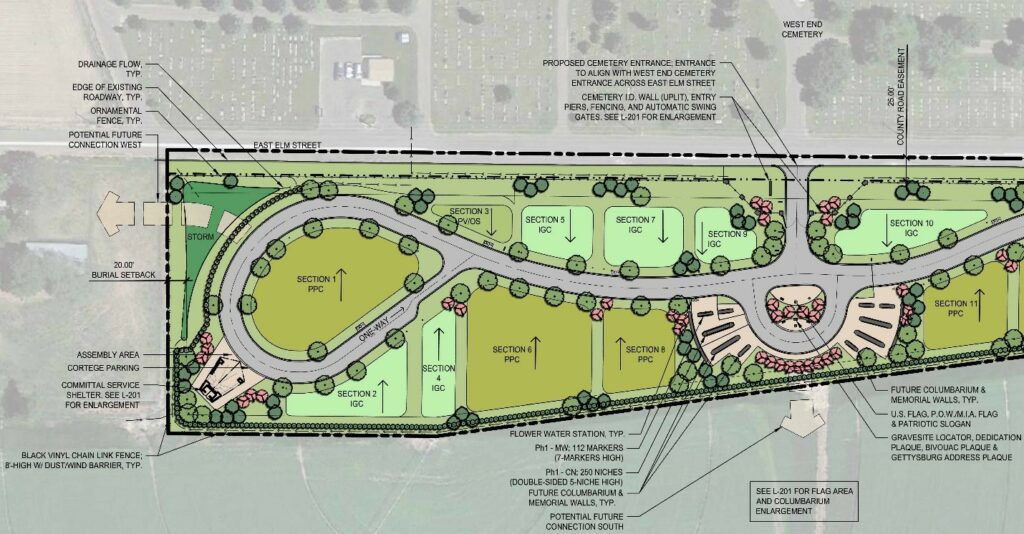 Challenges/Benefits
The site was constrained by shallow bedrock, making the development of the cemetery difficult. During the Master Planning process, The LA Group collaborated with the Team's geotechnical engineers to define the limits of the constraints and determine the best path forward. Discovering those constraints early on allowed The LA Group's planners to locate pre-placed crypts only in areas with sufficiently deep bedrock and shallower cremains sites and columbarium placed in areas of shallow bedrock.