Indiantown Gap National Cemetery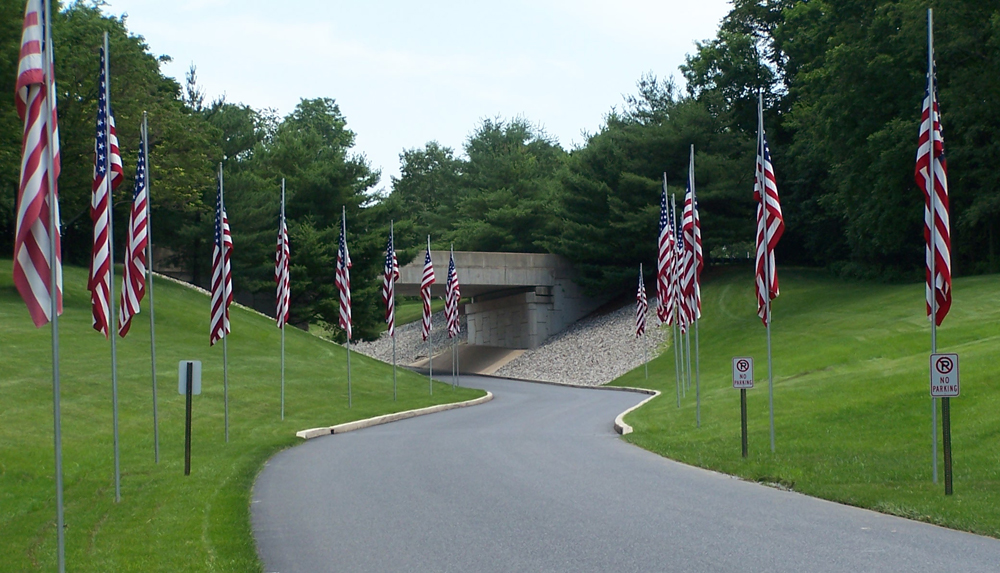 Client

US Department of Veterans Affairs

Location

Annville, PA

Service

Market
Project Overview
The LA Group is honored to have provided professional design services for 3 expansion projects at Pennsylvania's first national cemetery established by the Department of Veterans Affairs. The most recent Phase 5 expansion project began with the development of a site Master Plan for the remaining 459 acres of vacant land at the cemetery. The scope of services included program analysis, master planning, schematic design, design development, construction documentation, cost estimating, and quality control. The Phase 5 program included new roads and infrastructure, pre-placed crypt and cremation burial sites, columbaria, a new satellite maintenance facility, a new honor guard building, and all supporting infrastructure. In addition to the master plan, The LA Group specifically provided columbarium design, site signage/wayfinding design, and entry feature improvements.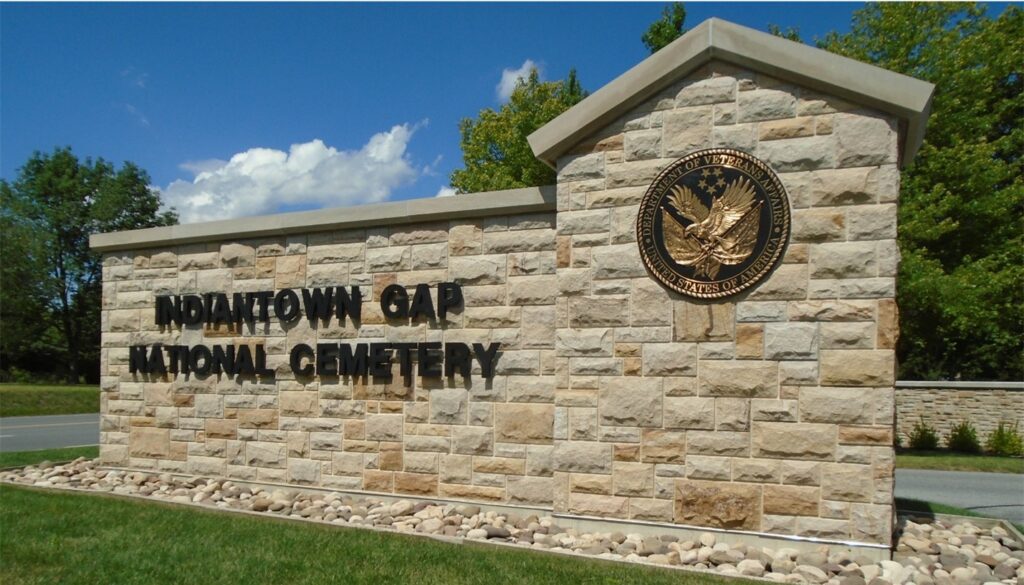 Project Highlights
Master planning of nearly 500 acres of undeveloped land with numerous constraints, enabling the development of future phases in a logical manner.
Provides nearly 350,000 gravesites and twenty-five (25) new phases of expansion.
Established clear and logical vehicular circulation pattern that considers construction access for future phases.
Maximizes use of buildable land to provide burial space.
Provides a new satellite maintenance area that is centrally located to maximize efficiency for staff while minimizing visual impact on visitors.

Challenges/Benefits
The master planning effort, led by The LA Group, required the development of three concept alternatives, all of which compared differing approaches to meet the program requirements. Special consideration was given to the connections to the current cemetery and relationships of built features and environmental components. These considerations led to development of the preferred master plan which incorporated various components of the three options presented during the MP-1 design phase review and set the stage for Phase 5 and all future phases of development.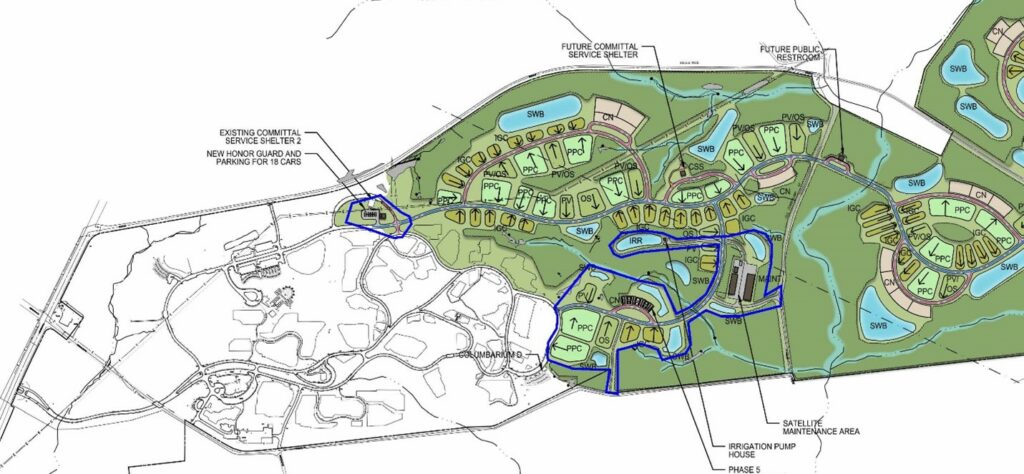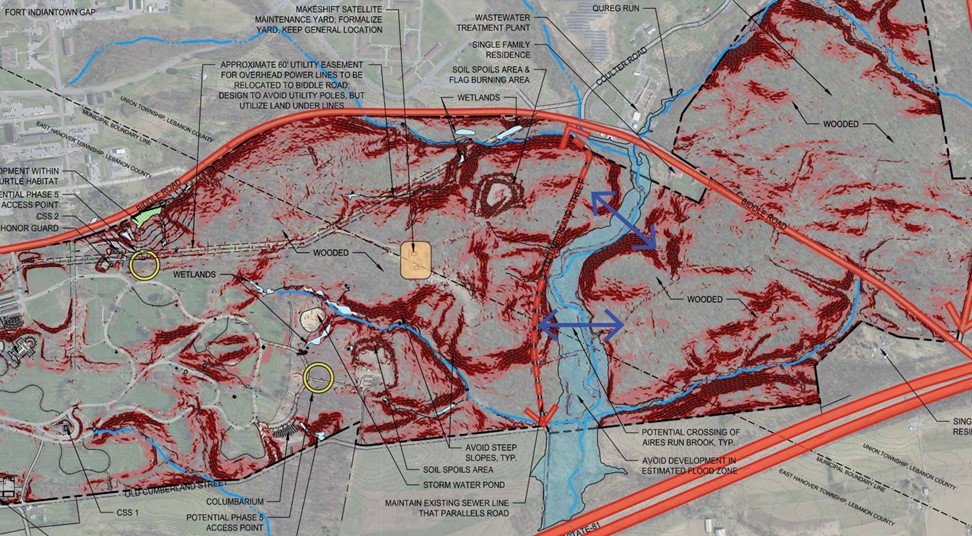 Challenges/Benefits
Development on the site was constrained by steep slopes, streams, wetlands, high ground water, floodplains, bedrock, and endangered species habitats. During the Master Planning process, The LA Group collaborated with the Team's environmental experts and geologists to define the constraints, gain a full understanding of the legal and regulatory framework related to those constraints, and identified the best path forward to allow the implementation of the national cemetery expansion.
Challenges/Benefits
Accessibility compliance on a steeply sloping site is a constant challenge. Through creative and thoughtful design, and with deep experience, The LA Group designers and accessibility experts were able to apply the appropriate accessibility standards in order to meet Indiantown Gap National Cemetery's unique challenges. The LA Group is highly experienced in the application of ABA, ADA, and Universal Design standards and principles.