Riverside Cemetery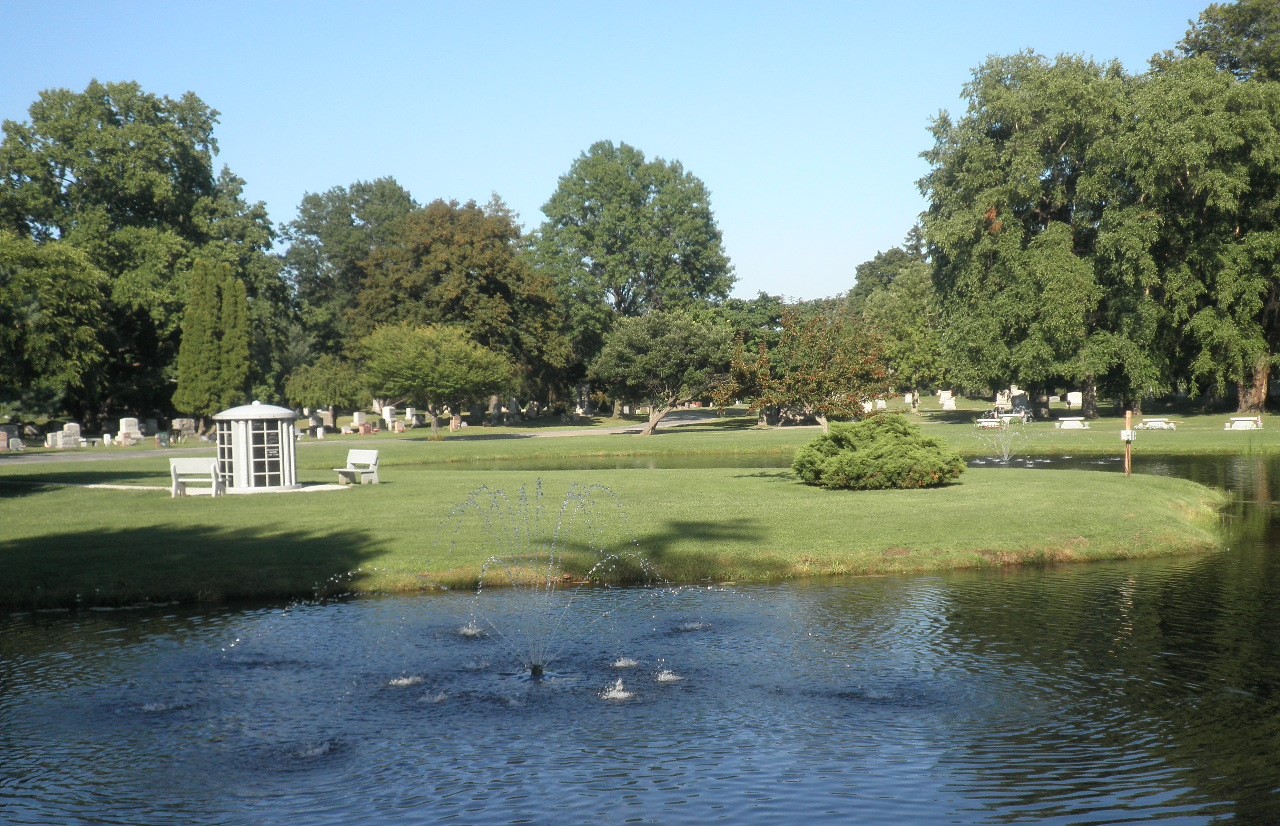 Client

City of Rochester

Location

Rochester, NY

Service

Market
Project Overview
Riverside Cemetery, located in the City of Rochester, New York, is a historic cemetery built in 1891 and spread out over 123 acres. As lead designer, The LA Group addressed the City's need for additional burial space and the correction of deteriorated elements. Improvements resulted in increased revenues through the sale of burial plots, ensuring funding for future care of the cemetery. Burial expansion included in-ground full casket and cremation burials, columbarium, scattering garden, and new green burial sections. Improvements to drainage systems, walkways, and roadways addressed deteriorated components. Providing solutions that were sensitive to the historic context of the cemetery while reflecting contemporary attitudes toward burial was a key objective of the project.
Project Highlights
Expansion of cemetery capacity through creative use of underutilized spaces.
Variety of burial options responsive to user economic needs.
Flood management and restoration of storm water controls.
Green burial sections.
Balance respect for cemetery history with contemporary needs.
Improved visitor experience and accessibility.
Restoration of the pond as a visual amenity.

Challenges/Benefits
Providing green burial options was the City's goal for several reasons. Developing burial that sat lightly on the land and minimized resource use was an ecological goal, but an economic one as well. The LA Group developed the design of green burial plots in an existing wooded area. Carefully placing burial plots to maximize tree and grade retention and considering accessibility while minimizing paved area through the design of a stabilized lawn drive allows more people to select a green burial option.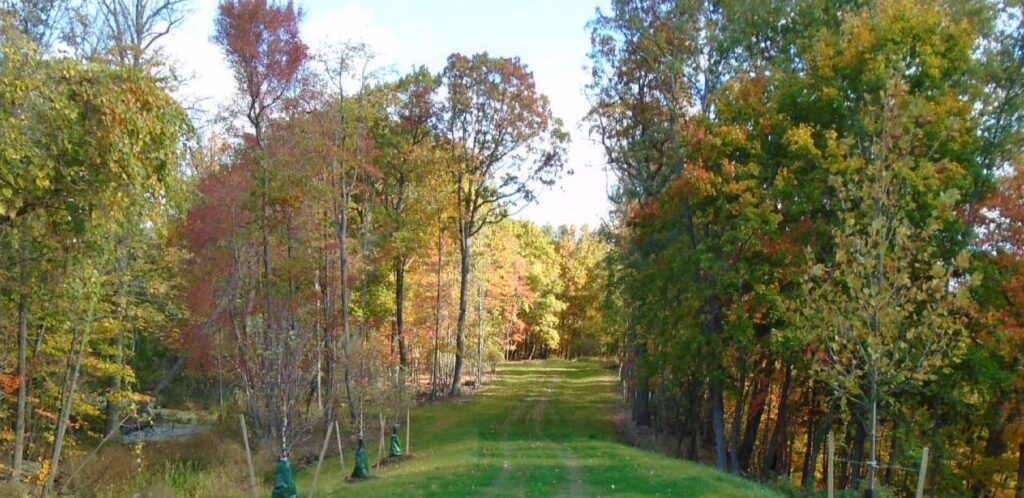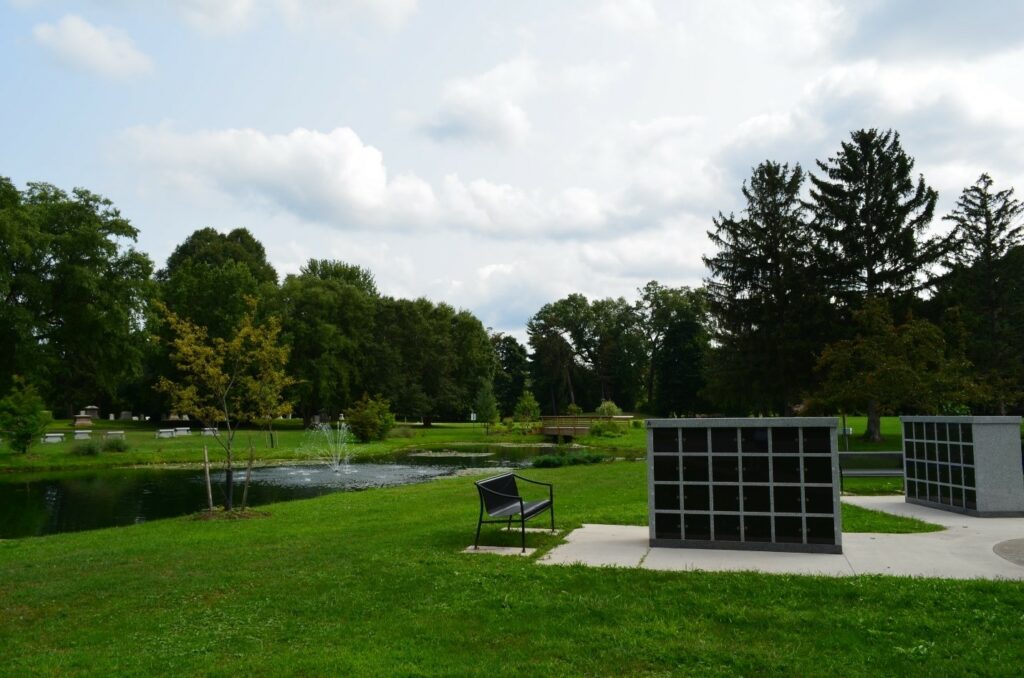 Challenges/Benefits
The pond at the center of the Riverside Cemetery was originally designed to provide storm water management and be a visual centerpiece. With ongoing flooding issues and overgrown vegetation, the pond met neither of its intended goals. Evaluation of the key causes of storm water control failures, replacement and expansion of storm controls while maintaining the original character, development of specifications to address invasive plants, and design of appropriate replacement vegetation has restored the pond to a beautiful and functional component of the cemetery.