Pine Grove Cemetery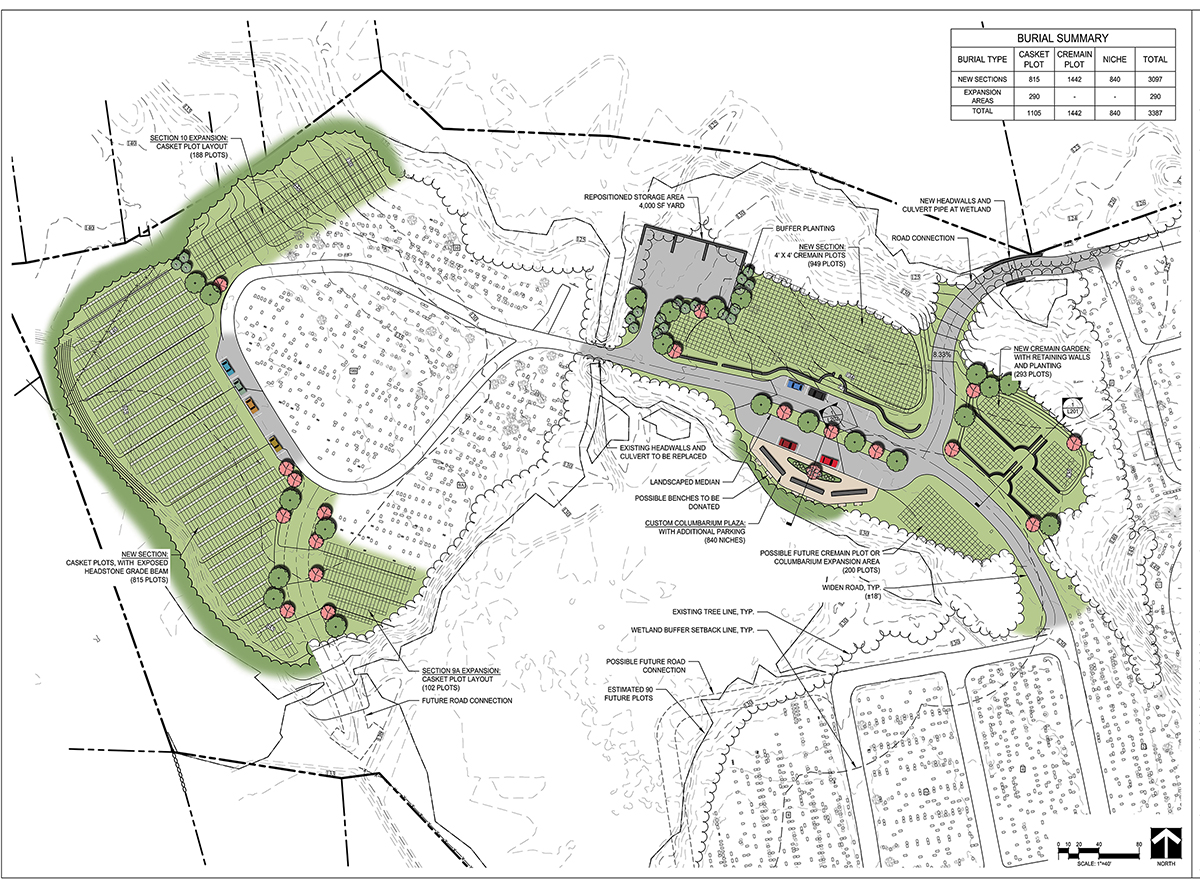 Client

Town of Salem

Location

Salem, NH

Service

Market
Project Overview
The LA Group assisted the Town of Salem, NH in the development of a Master Plan for Pine Grove Cemetery. The plan identified phased improvement and expansion opportunities for the residents of Salem and recommendations for improving the efficiency of operations and maintenance. Although the cemetery is nearing full build-out, implementation of these recommendations will extend the cemetery's operational lifespan from approximately 16 years to an estimated 30 years.
Through the establishment of new burial sections with a variety of burial types, such as a columbarium plaza and cremation gardens, alternative burial choices can be made available to residents. Installation of a raised concrete headstone support system in new casketed burial sections will ensure alignment of headstones, provide a defined location for permitted personal ornamentation as well as simplify routine maintenance. Recommendations for modification to current regulations, procedures, and maintenance are designed to improve operations and efficiency and provide a consistent, enforceable approach.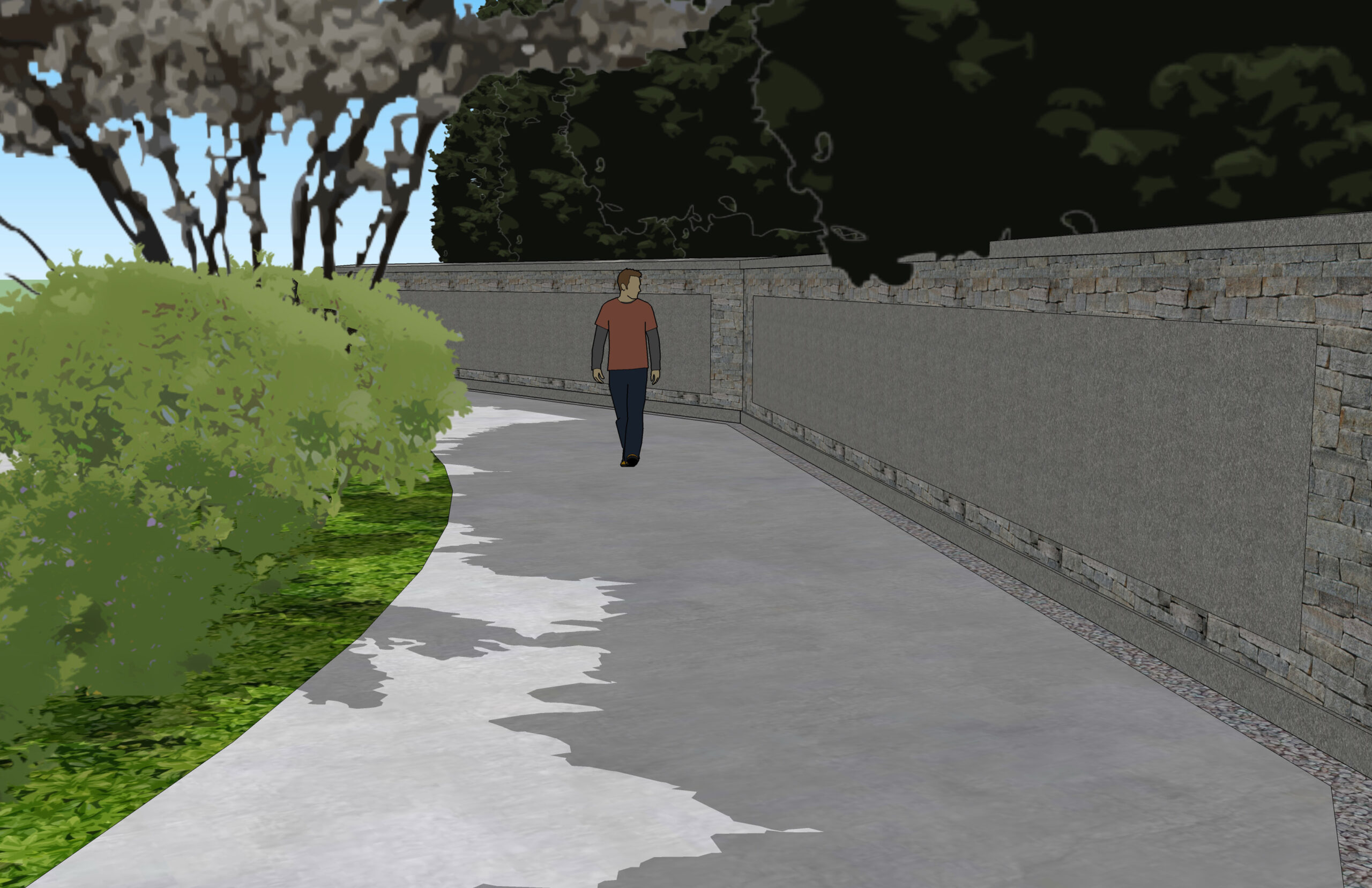 Project Highlights
Multi-year/multi-phase design for full cemetery build-out.
Provision of new burial types to provide residents with expanded options at varying price points.
Historic setting with the cemetery established in the 1850s.
Recommendations for burial, headstone, and general rules and regulations to streamline operations and maintenance.
Assessment of current area burial market rates.
All recommendations sought to improve the visitor experience, attract new users and streamline maintenance and operations, setting up Pine Grove Cemetery to achieve its goals for many years into the future.

Challenges/Benefits
Maintenance of the cemetery has been a big challenge and takes vital municipal resources. By providing recommendations including raised headstone support system, the LA Group reduced the required maintenance work, freeing up funds for improvements.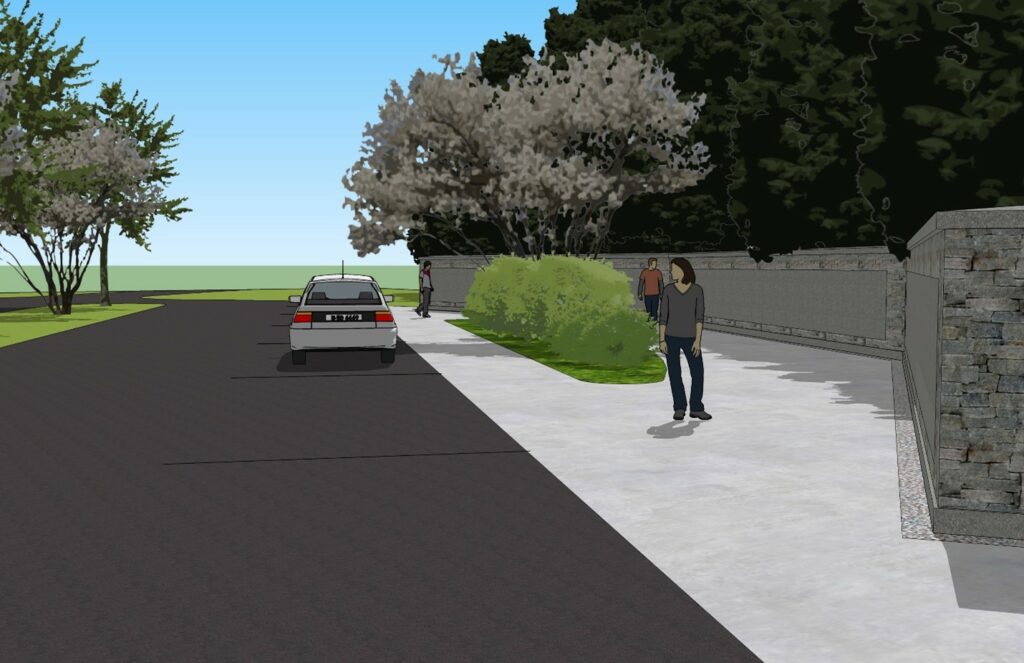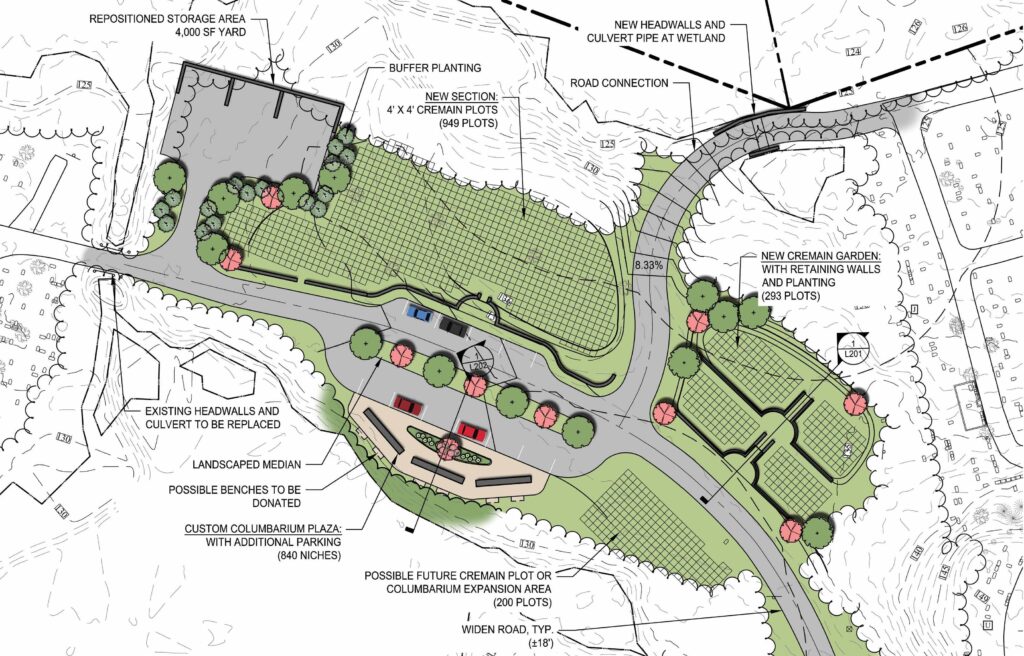 Challenges/Benefits
Undeveloped land at the Pine Grove Cemetery had not been used for burials due to concerns with wetlands and shallow depth to ledge rock. By testing and assessment, The LA Group was able to identify those areas to remain undisturbed while sensitively designing burial suitable for the varying conditions. The cemetery was able to expand and provide burials for future use while respecting and protecting environmentally sensitive areas.