Great Lakes National Cemetery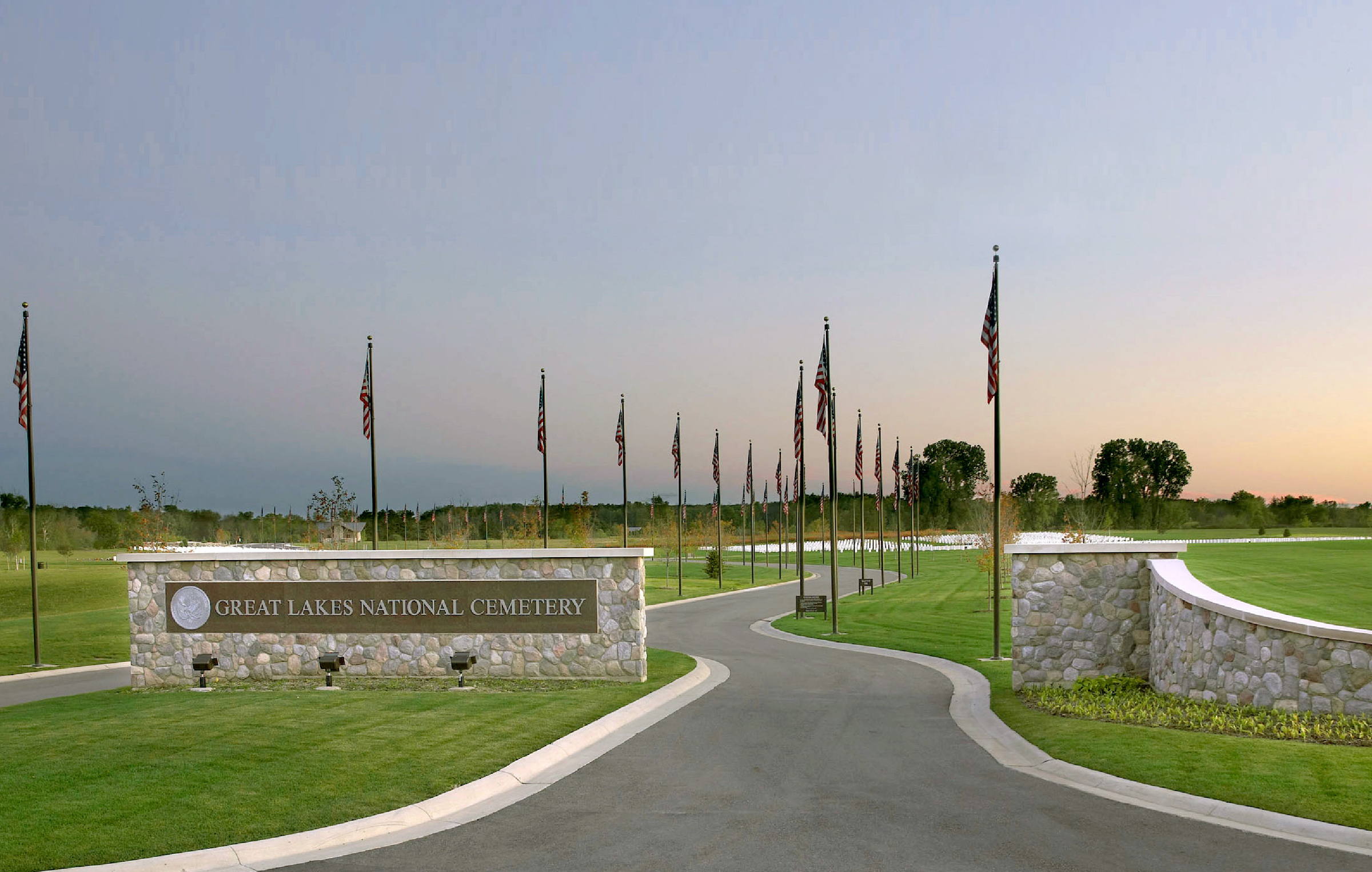 Client

US Department of Veterans Affairs

Location

Holly, MI

Service

Market
Project Overview
The LA Group designed the original Master Plan for the new 545-acre national cemetery near Detroit Michigan. Responsibilities included cemetery master planning, landscape architectural design, cemetery site design, and implementation of four separate design and construction projects at Michigan's second national cemetery. The scope of services included program analysis, a master plan for the entire facility, schematic design, design development, construction documentation, cost estimating, quality control, and construction period services. Program requirements included casket gravesites with pre-placed crypts, columbarium niches, in-ground cremation sites, entrance area, assembly area, public information center/administration building, committal service shelters, maintenance complex, memorial walk, roads, utilities, signage, site furnishings, fencings, walls, and landscaping.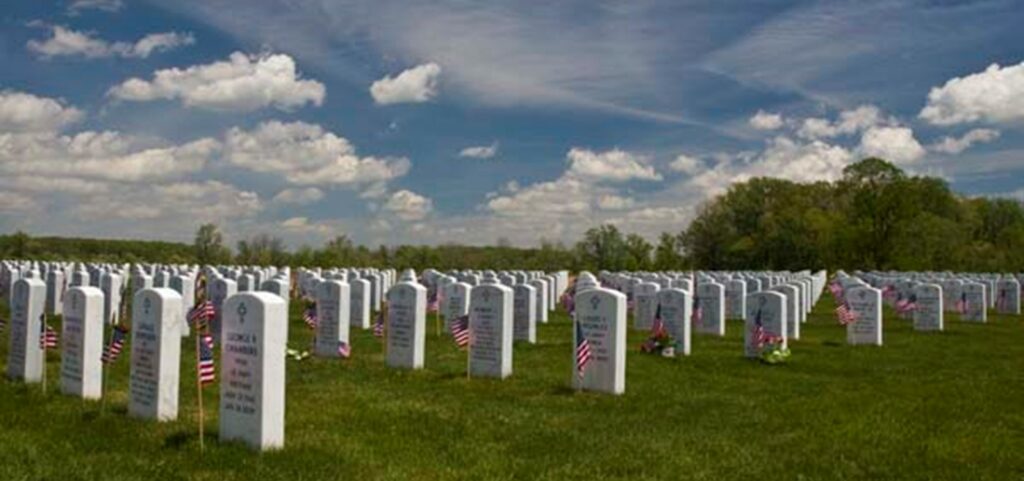 Project Highlights
Master planning of 545-acres of undeveloped farmland with numerous constraints.
Design provided prominent views of Fagan Lake throughout the cemetery.
Phasing plan provides a logical blueprint for future development.
Accessibility compliance.
Exceptional / Very Good Performance Review from The Department of Veterans Affairs.

Challenges/Benefits
The site contained numerous environmental constraints including ponds, wetlands, high ground water, and streams. Early in the Master Planning process, The LA Group worked with the Team's environmental experts to define the contraints, gain a full understanding of the legal and regulatory framework related to those constraints, and identified the best path forward to allow the implementation of the client's project while respecting those constraints. The senior staff of The LA Group provide proficiency and long-term experience with the National Environmental Protection Act (NEPA), Clean Water Act (CWA), Safe Drinking Water Act (SDWA), Clean Air Act (CAA), and many other federal and state rules that protect the environment.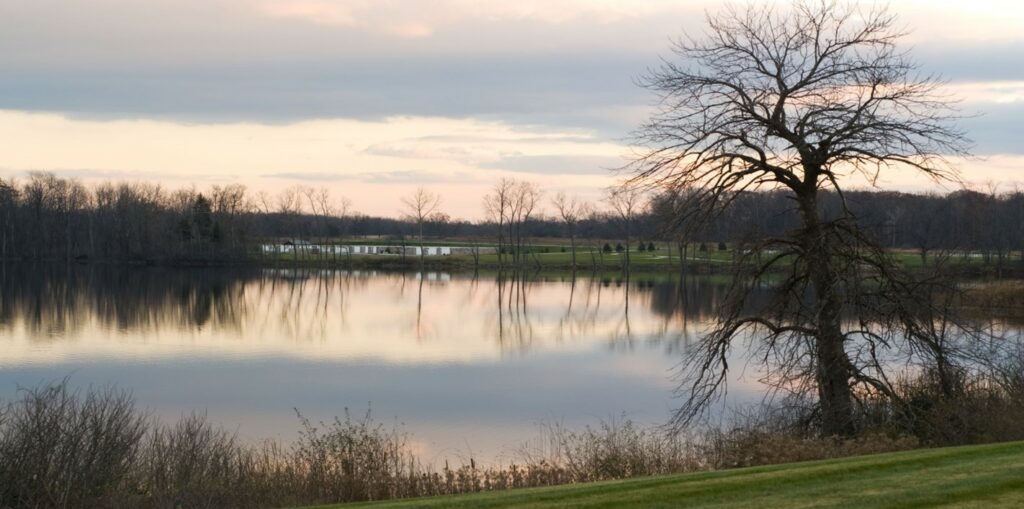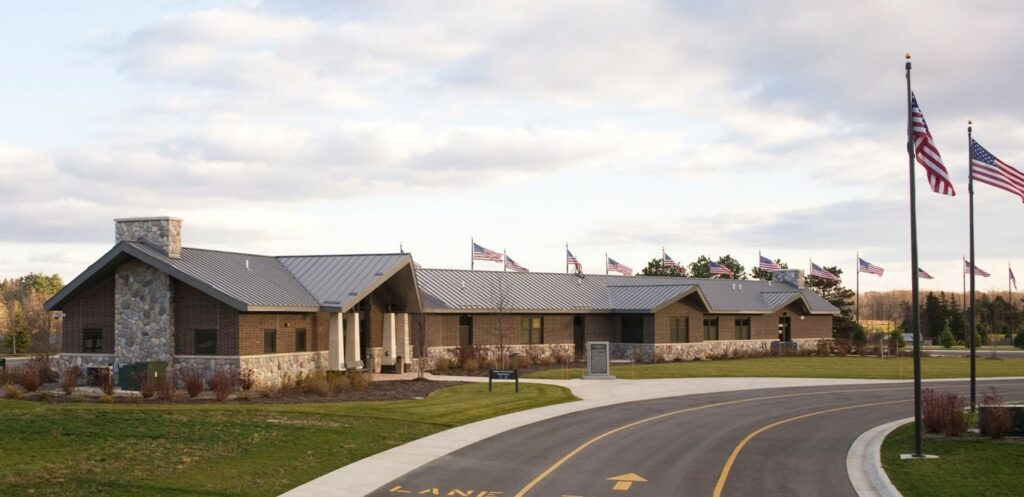 Challenges/Benefits
One of the biggest challenges with master planning an undeveloped site is to create a sense of place. In establishing a national shrine, the concept of honor, dignity, and permanence need to permeate the entire facility. This can begin with the sequence of arrival for the users whether they are visitors or grieving family members. As one approaches a special place, visual cues can be designed, such as a glimpse of the US flag, a difference in the landscape, or a dignified wall or fence. As one enters the Cemetery, it is important to establish that sense of honor through design elements and materials that let visitors know they are entering a sacred place. Details throughout the Cemetery can reinforce the sense of dignity and honor, provide unity of design, and relate to the history, culture, and character of the region.
Challenges/Benefits
Strong winter winds from the west were considerations in locating and orienting public space. The Committal Service Shelters include tiered site walls to provide screening from the cold winter winds. Landscape materials are designed to provide wind buffering as well as visual screening and aesthetic interest.