The Hamlet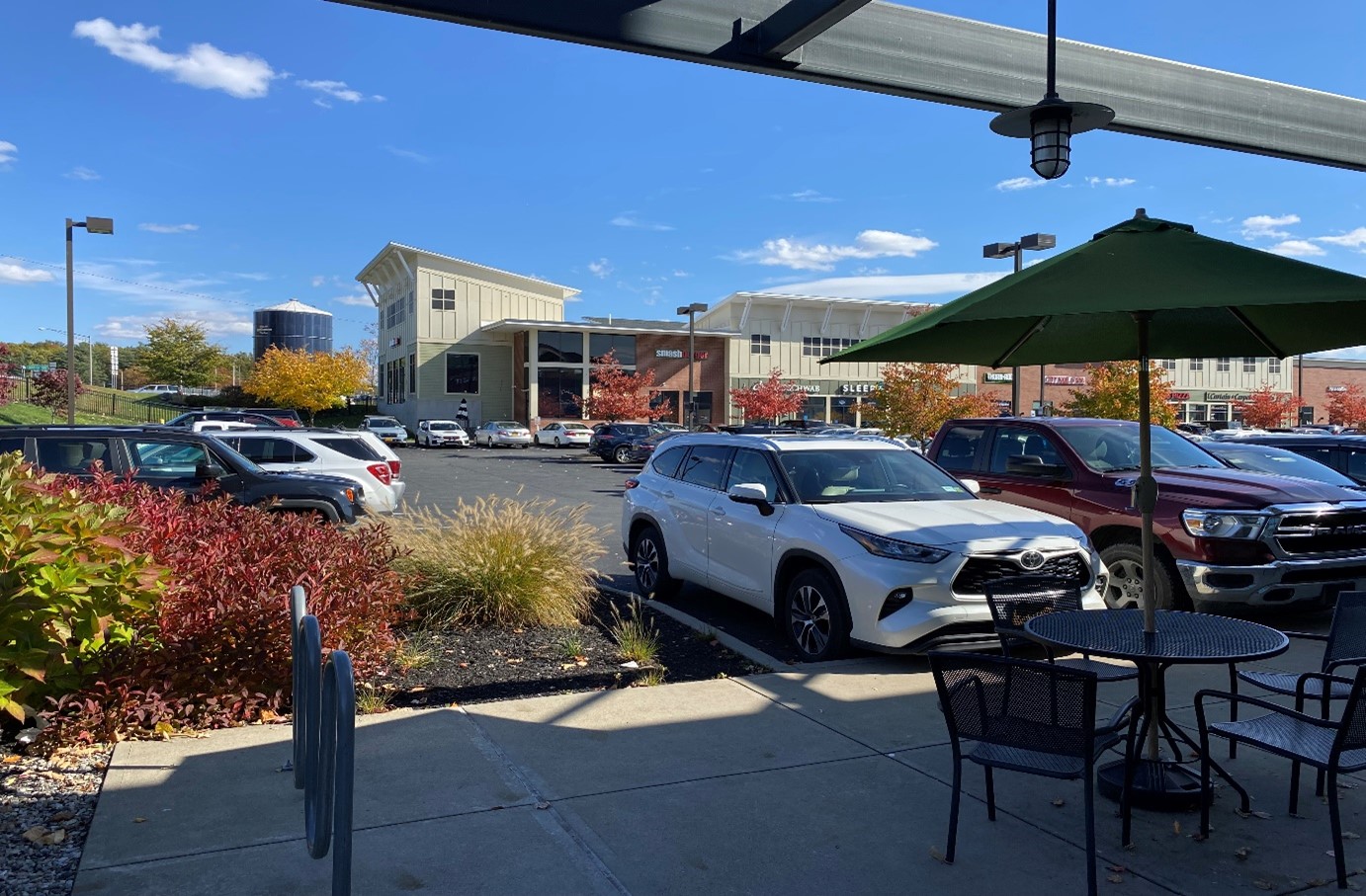 Client

Prime Companies

Location

Saratoga Springs, NY

Service

Market
Project Overview
The LA Group provided master planning, landscape architecture, civil engineering, and environmental permitting for a multi-phased, mixed-use development in the City of Saratoga Springs. The project area consisted of three parcels which were combined to create a mixed-use commercial project that includes apartment units located above the street level.
Special factors included creating a masterplan with a large anchor tenant coupled with high density residential apartments that include underground parking and rooftop amenity spaces. The site slopes steeply from north to south which created the need to bench the buildings into the slope but also allowed opportunities to screen amenity spaces. The accessible street frontages are lined with commercial space at the first level with apartments above.
Scope of work included master planning, municipal approvals including the securing of multiple special use permits with the City of Saratoga Springs, site engineering including, stormwater design, water and sewer design, and landscape design. The LA Group also managed subconsultant services, including off-site transportation design and coordination with the New York State Department of Transportation (NYS DOT), archeological analysis, and geotechnical testing. The LA Group provided construction related observation and certification.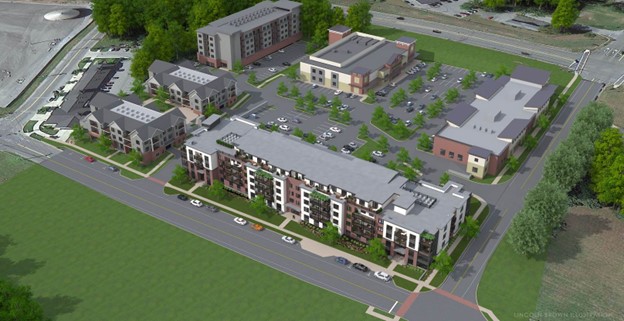 Project Highlights
Multi-year/multi-phase design and construction.
The Fresh Market became the commercial anchor.
First story live work units were introduced to the city on the primary frontage.
Low impact stormwater management design including bioretention areas within the parking areas.
A pool deck that is screened from neighboring commercial uses.
Rooftop community gathering spaces with containerized native planting.
Multiple subsurface parking garages to service all residential units
Benching the primary mixed-use building to allow garage parking on the first level and covered surface parking on the second level accessed from the commercial parking lot.

Challenges/Benefits
A unique challenge was the fact that the small site fronts on three streets, which made creating available parking difficult given the fact that zoning requires parking to be placed behind buildings along street frontage.
This issue was magnified by a second challenge which was the site included significant grade change from one street to the parallel street across the site. We were able to use the grade to our advantage by introducing a large parking garage within a linear building along the lower frontage, and then placing the main parking lot at the second level, with access off the upper street. The building effectively became a site wall.