14 Hudson in Glens Falls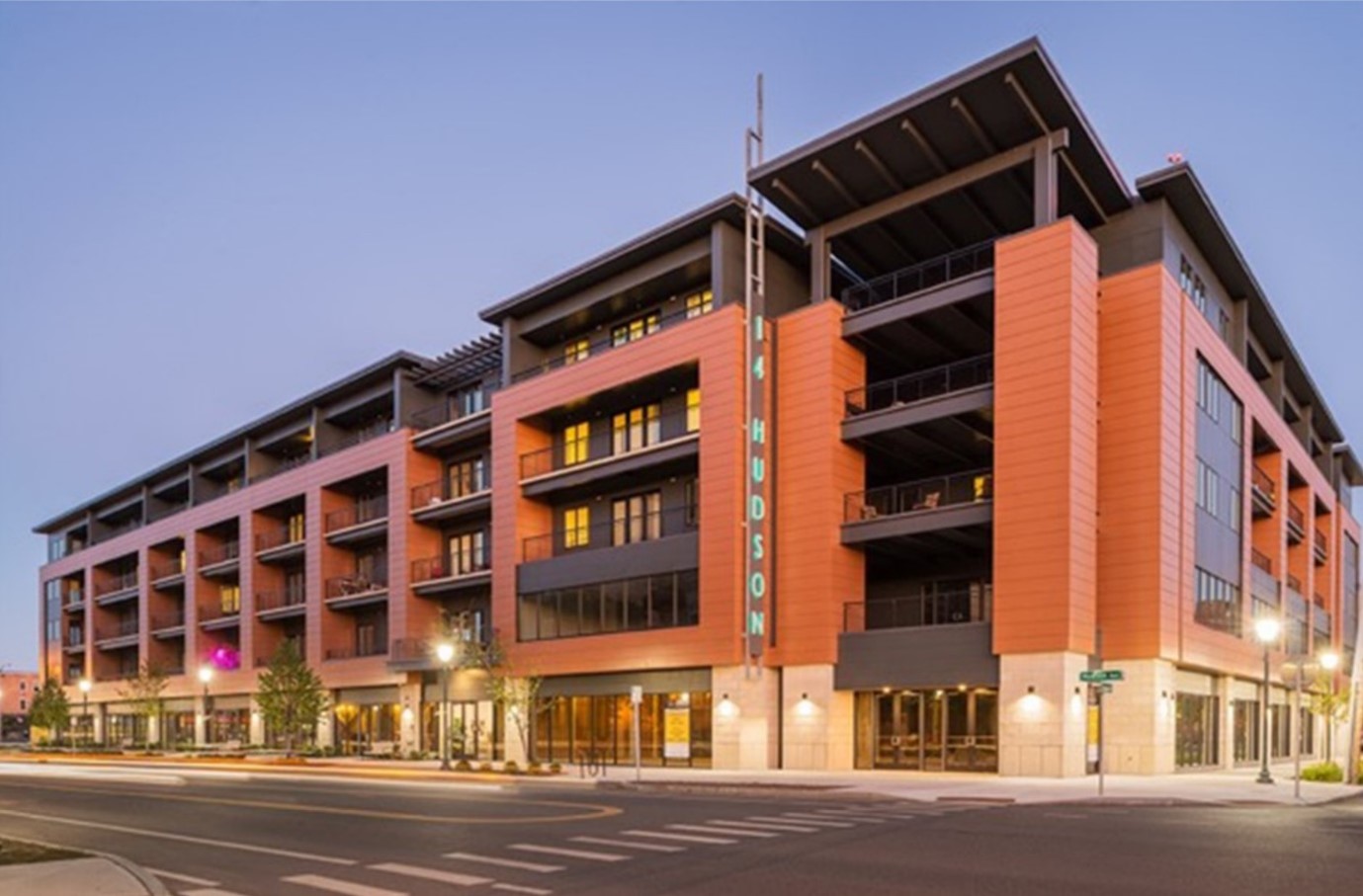 Client

Bonacio Construction Inc

Location

Glens Falls, NY

Service

Market
Project Overview
The LA Group worked closely with developers and city officials to create this urban redevelopment project in the City of Glens Falls. The LA Group provided master planning, landscape architecture, civil engineering, and environmental permitting for this mixed-use development The project consists of the construction of a five-story building that includes 90 residential units and 31,000sf of commercial space.
Special factors included working with city officials to utilize a city designed and built parking garage nearby for the majority of residential parking. Coordination with adjacent land owners was critical as it removed existing parking to make way for this mixed-use development. The streetscape treatment includes brick pavers, street trees, lighting, and benches extending from the downtown district to this project site.
Scope of work included site planning, municipal approvals including multiple presentations to City Boards, site engineering including, stormwater design, water and sewer design and landscape design. The LA Group prepared site renderings and visualization graphics to portray the development and the impacts it would have on the existing landscape.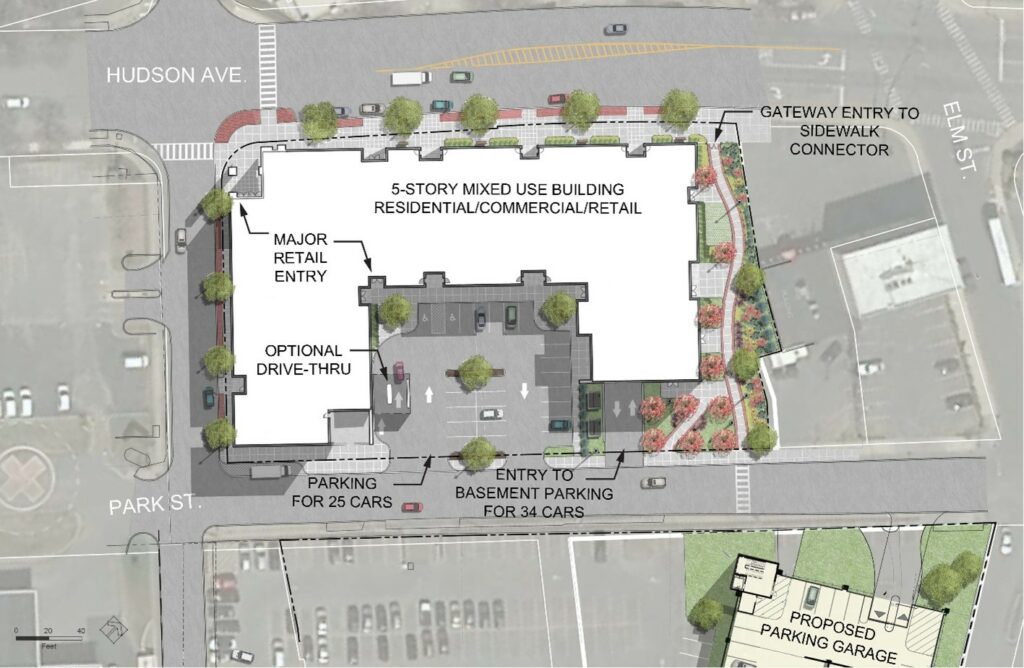 Project Highlights
Single phase design and construction.
90 residential units at market rate
First story commercial space wrapping the building for 31,000sf
Utilization of off-site municipal parking garage to service residential units

Challenges/Benefits
The site was the location for previous construction dumping post structure fire. The removal of that debris and establishment of solid foundation on which to build was one challenge that was overcome.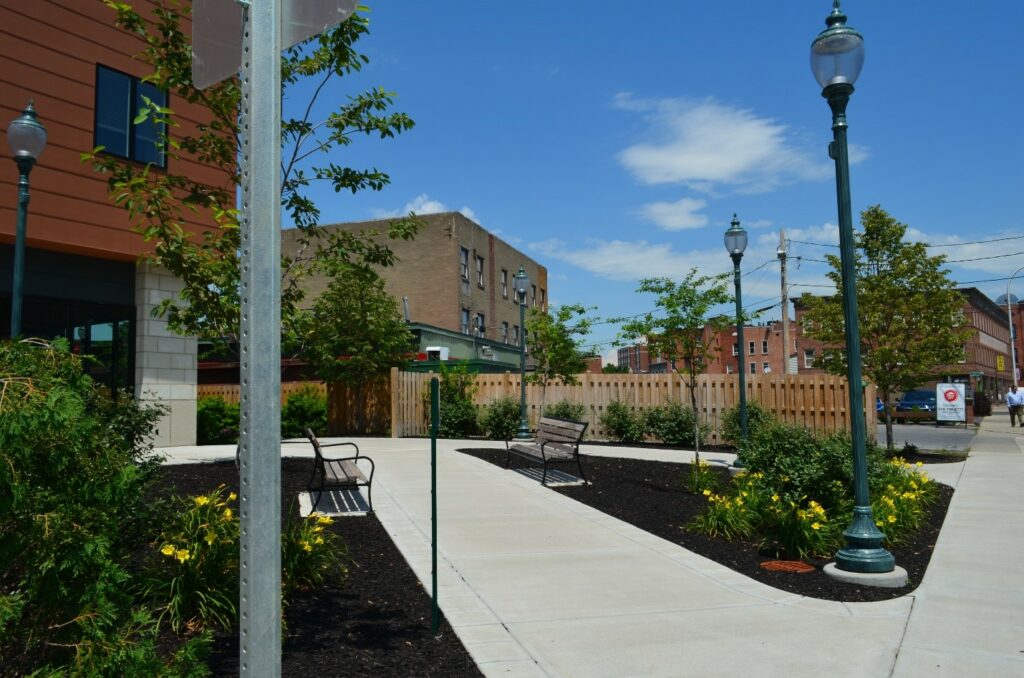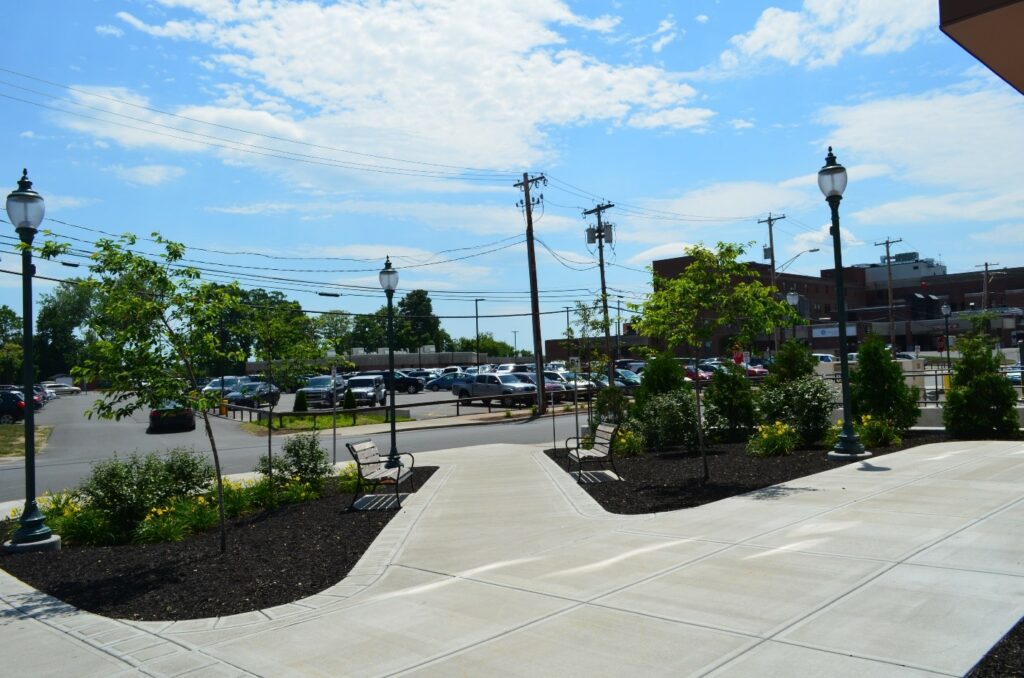 Challenges/Benefits
As part of the project, there was an agreement to utilize an adjacent municipal parking deck for the majority of the parking for the apartments within the building.
The streetscape along Hudson was enhanced to signal the beginning of the downtown commercial district as a benefit to the City of Glens Falls.