National Museum of Racing and Hall of Fame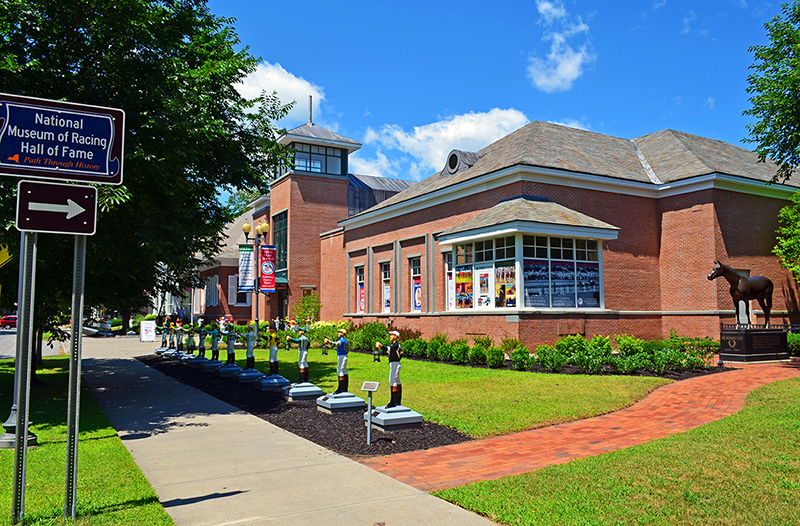 Client

National Museum of Racing

Location

Saratoga Springs, NY

Service

Market

Education and Institution
Project Overview
The LA Group provided a comprehensive master plan, site design, civil engineering, and permitting for a $9M expansion to add 10,000 sq. ft. to an existing museum dedicated to thoroughbred horse racing.
They worked closely with the project architect and construction management team throughout the process. Special attention was paid to the neighborhood context and flexibility for large events. The addition features an exterior statue garden and gallery, and the parking lot serves a dual role to provide needed parking and as a staging area for the museums annual fundraising event under a custom-made tented area.
Approximately 50,000 people visit the museum annually. The LA Group was also retained to provide an updated design for the garden that is now named the C.V. Whitney Courtyard. Viewable from any direction through floor-to-ceiling windows from adjacent galleries the 3,000 sq. ft. courtyard is a focal point of the museum. The LA Group worked closely with the Museum to create an elegant space, where weddings, cocktail receptions, and other celebrations are held. The design incorporates an existing copper sculpture of Secretariat and a field of brick pavers that could be purchased by donors to fund the courtyard revitalization and as part of a larger fundraising campaign.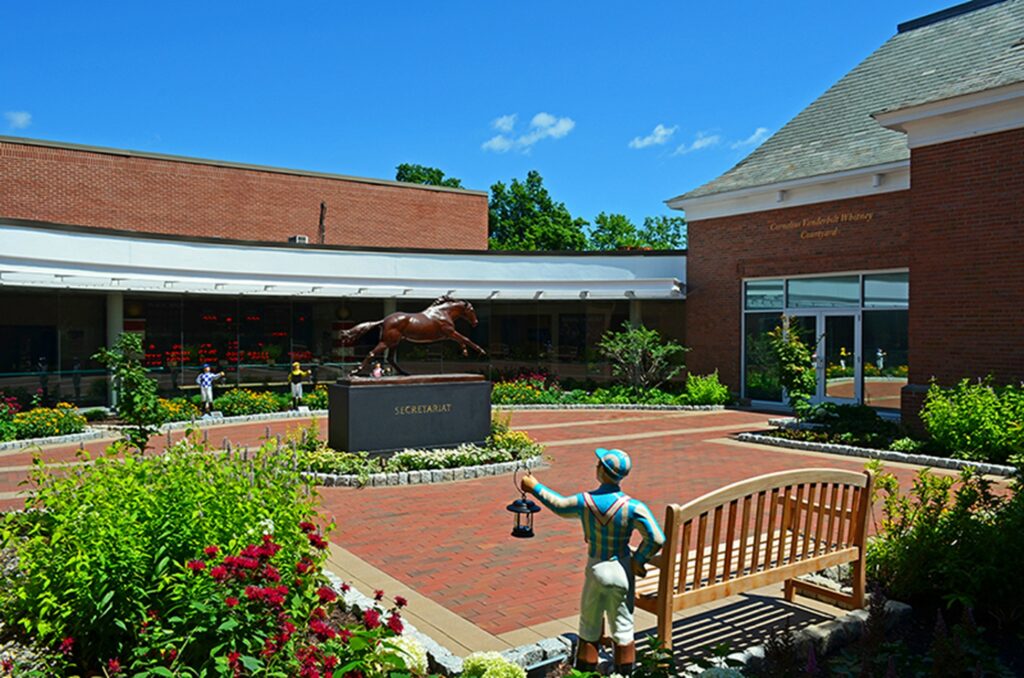 Project Highlights
Detailed design of materials and finishes was implemented throughout the project.
The design provides the flexibility of the space to accommodate many uses.
The team met the challenge of providing service to another returning client.

Challenges/Benefits
The visibility of the courtyard from all directions allowed no "backside" out of view.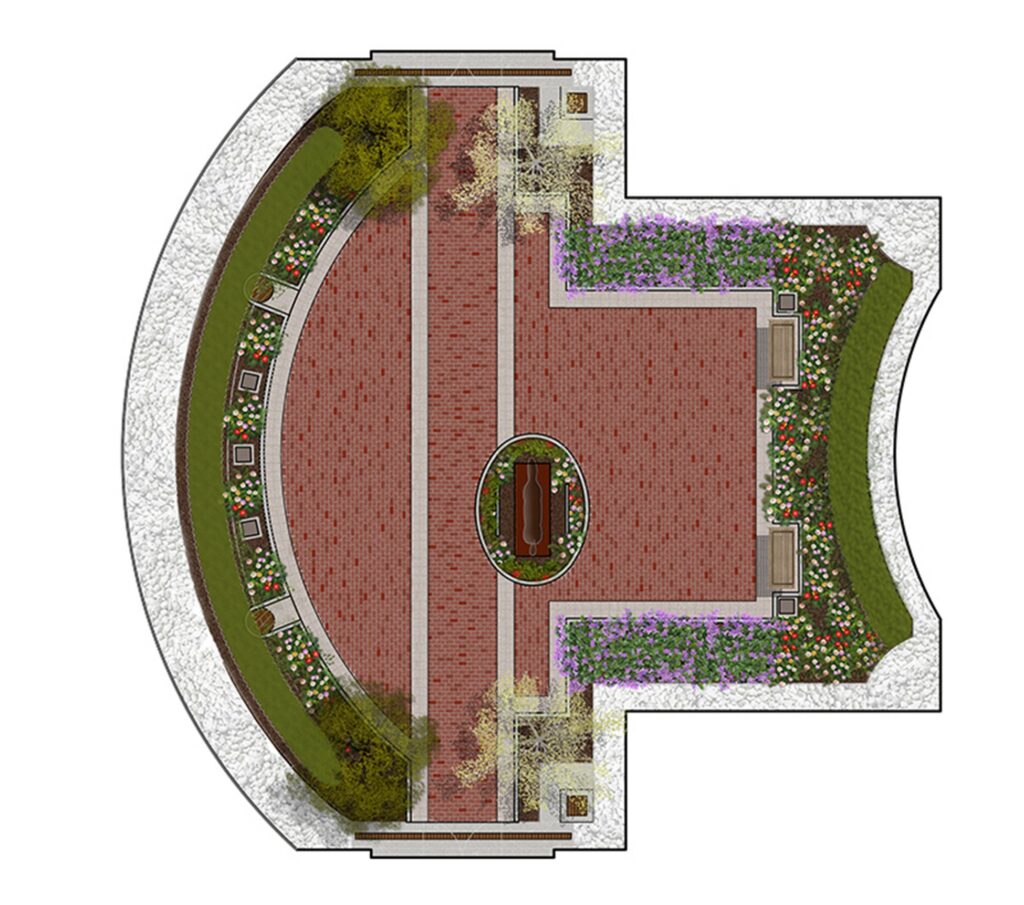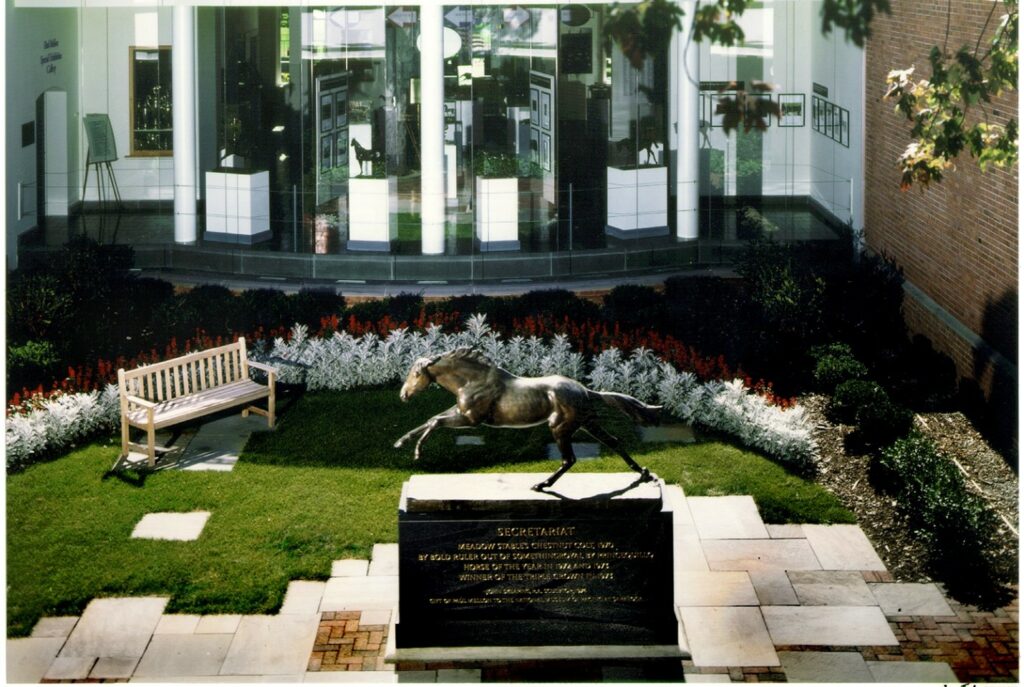 Challenges/Benefits
The courtyard included the ability to have donors' names engraved on pavers as a fundraiser.
Challenges/Benefits
Providing a much improved setting for the statue of Triple Crown Winner Secretariat compared to the existing condition around the statue.