Farmingdale State College Campus Design and Infrastructure Improvements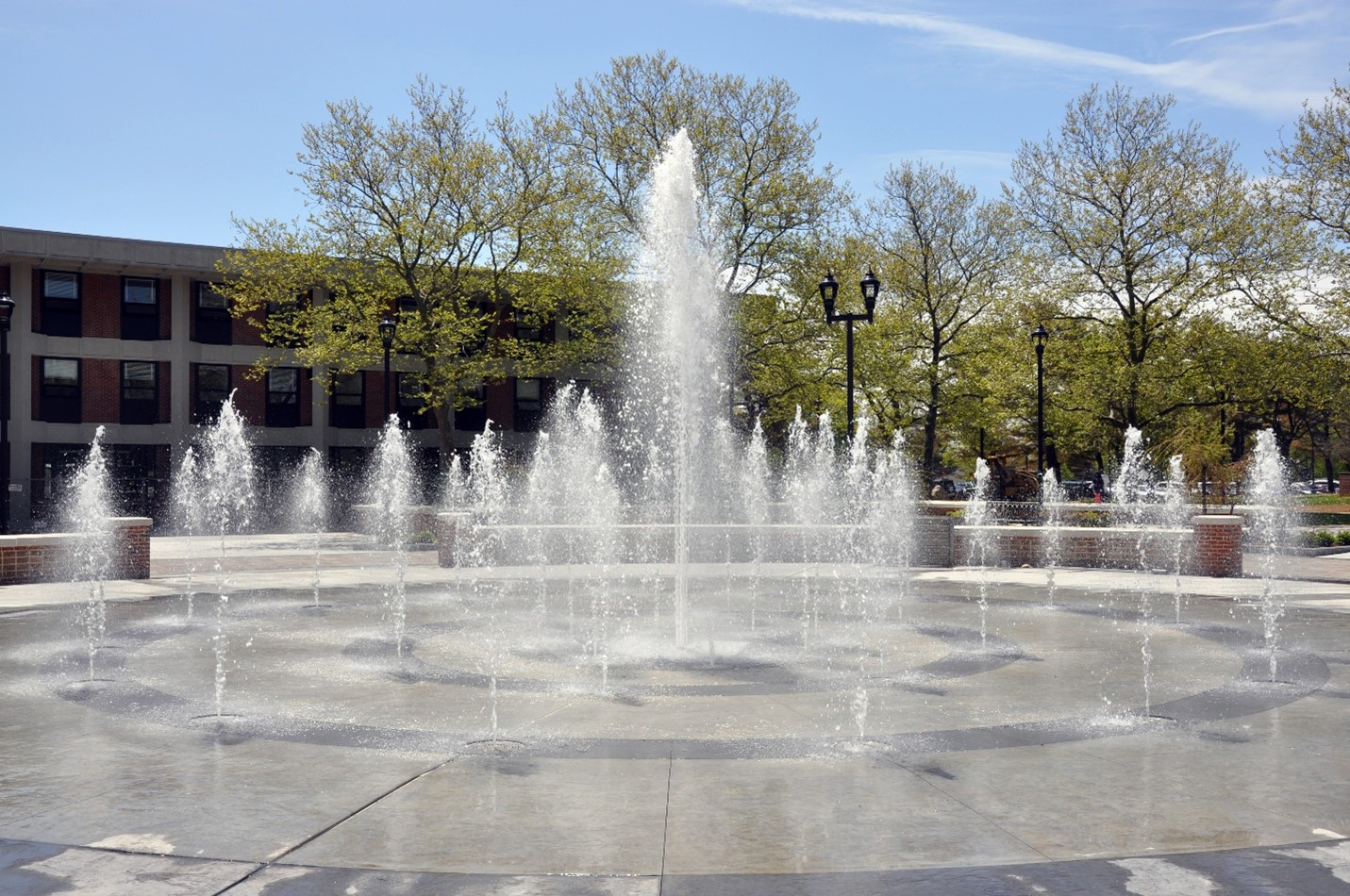 Client

Farmingdale State College

Location

Farmingdale, NY

Service

Market

Education and Institution
Project Overview
Farmingdale State College and The LA Group's designers have been collaborating since 2008 to develop a more pleasantly designed campus for all users. Reflecting the growth and change of the surrounding area, Farmingdale State College has focused on transforming the campus into a comprehensive college for applied science and technology that has resulted in increased enrollment and the need for new and modernized facilities.
These joint efforts began with a master planning process and have developed significant general campus and athletic facility improvements to respond to the demands of increased enrollment and high profile as one of the premier colleges on Long Island. Improvement projects have ranged from studies and master planning that prioritized critical infrastructure and facilities needs to large scale, multi-million dollar campuswide upgrades. Site improvements include campuswide site infrastructure upgrades and loop road/parking reorganization; reconstruction of Bunche Plaza; parking relocation and expansion to the campus perimeter; and Great Mall improvements that reinforce pedestrian safety, accommodate future building expansions, preserve historical significance, and include new building entry plazas, amphitheater, and outdoor gathering spaces.
With continuing efforts to achieve a pedestrian centered campus core, improvements to The Great Mall provide an inner campus landscape that reinforces the goals of the early master plan and maintain consistency with recent site upgrade projects. A "Walk Hierarchy" transforms the circulation system from vehicular to pedestrian, providing safer pedestrian access pathways while allowing for emergency and maintenance vehicle access where necessary. Improved building entry plazas to Whitman Hall, Gleeson Hall, and the Business Center, as well as new exterior gathering spaces and new amphitheater further support student activities within the campus core. This planning and design process has also increased pedestrian linkages to and around the athletic facilities for improved athlete and spectator movements.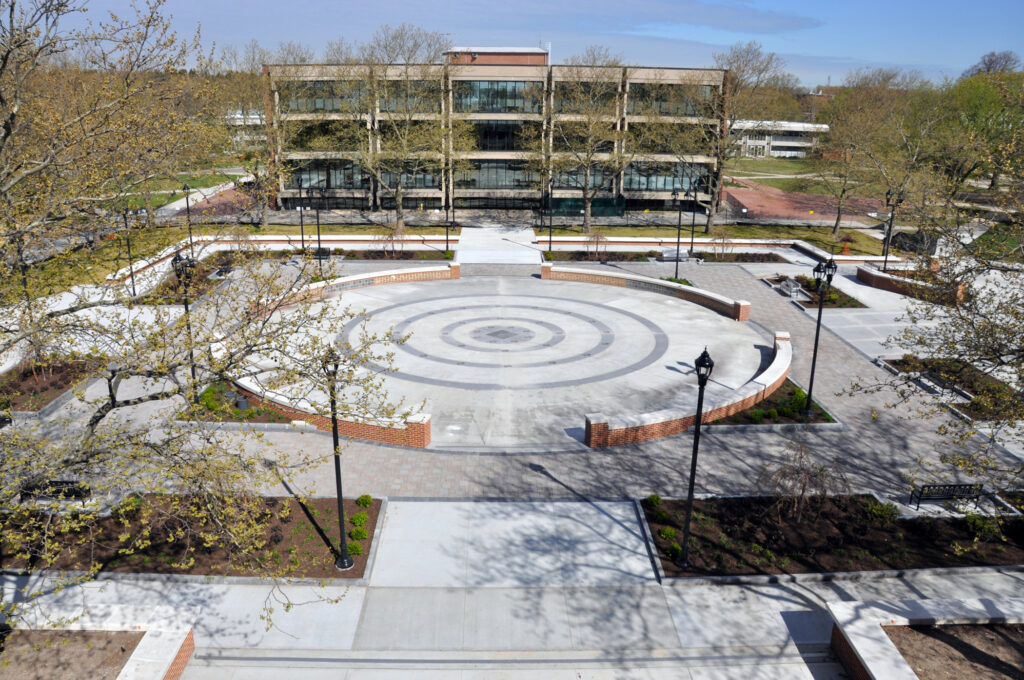 Project Highlights
Expenditures of $22.5 million in sitework improvements since the master planning began.
Incorporating underground infrastructure improvements to compliment and support the above ground facilities.
Green infrastructure and aesthetically integrated stormwater management facilities.
Relocation of the vast majority of parking and vehicular circulation out of the campus core.

Challenges/Benefits
Multi-phased planning and implementation through multiple budget and economic cycles.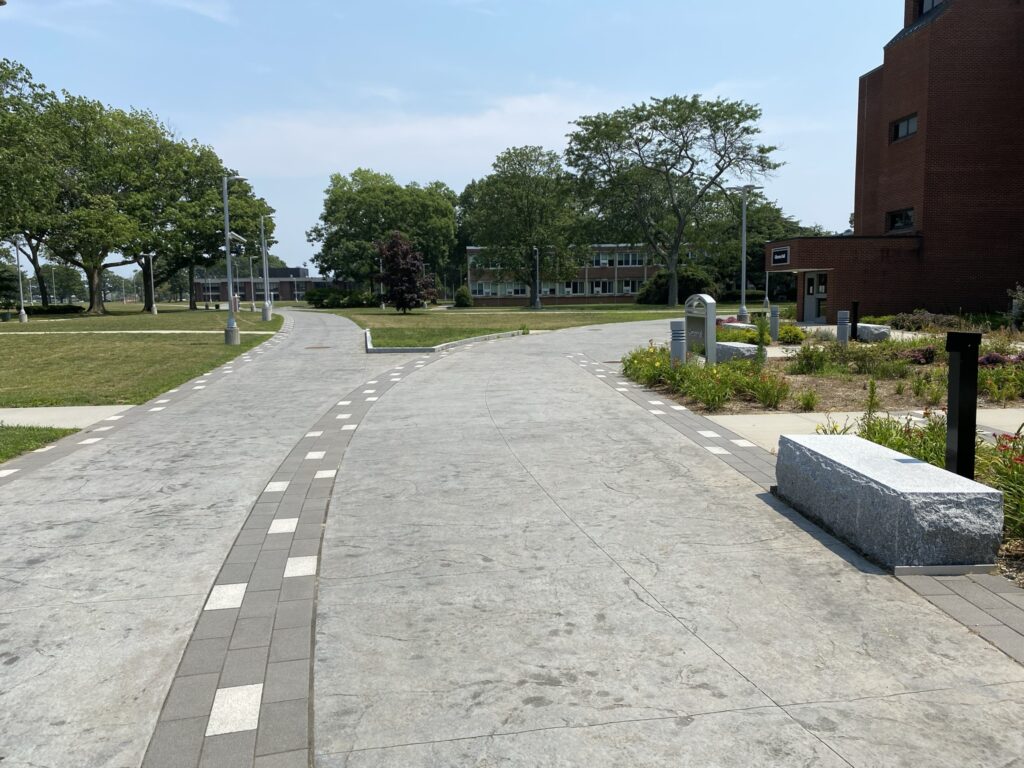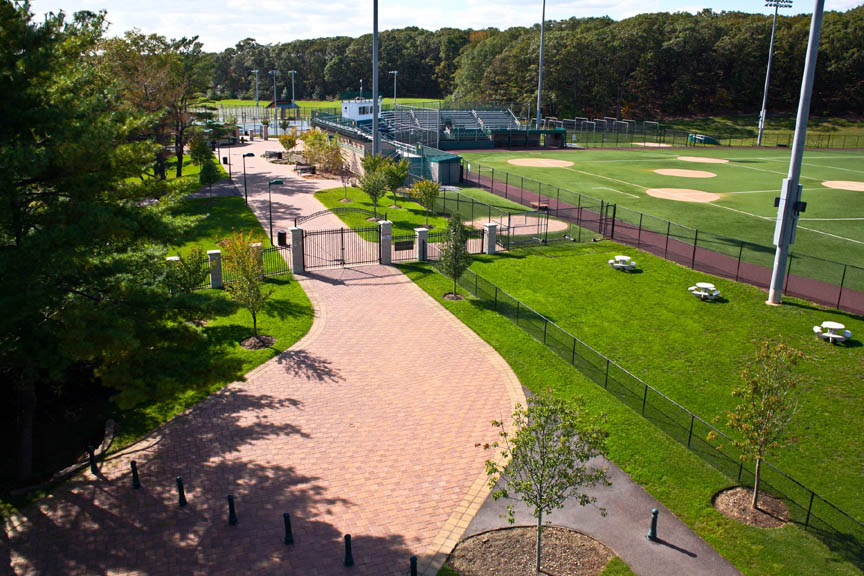 Challenges/Benefits
Progressing the needs of the campus with the conversion to a traditional college format in a manageable manner.