Adirondack Hall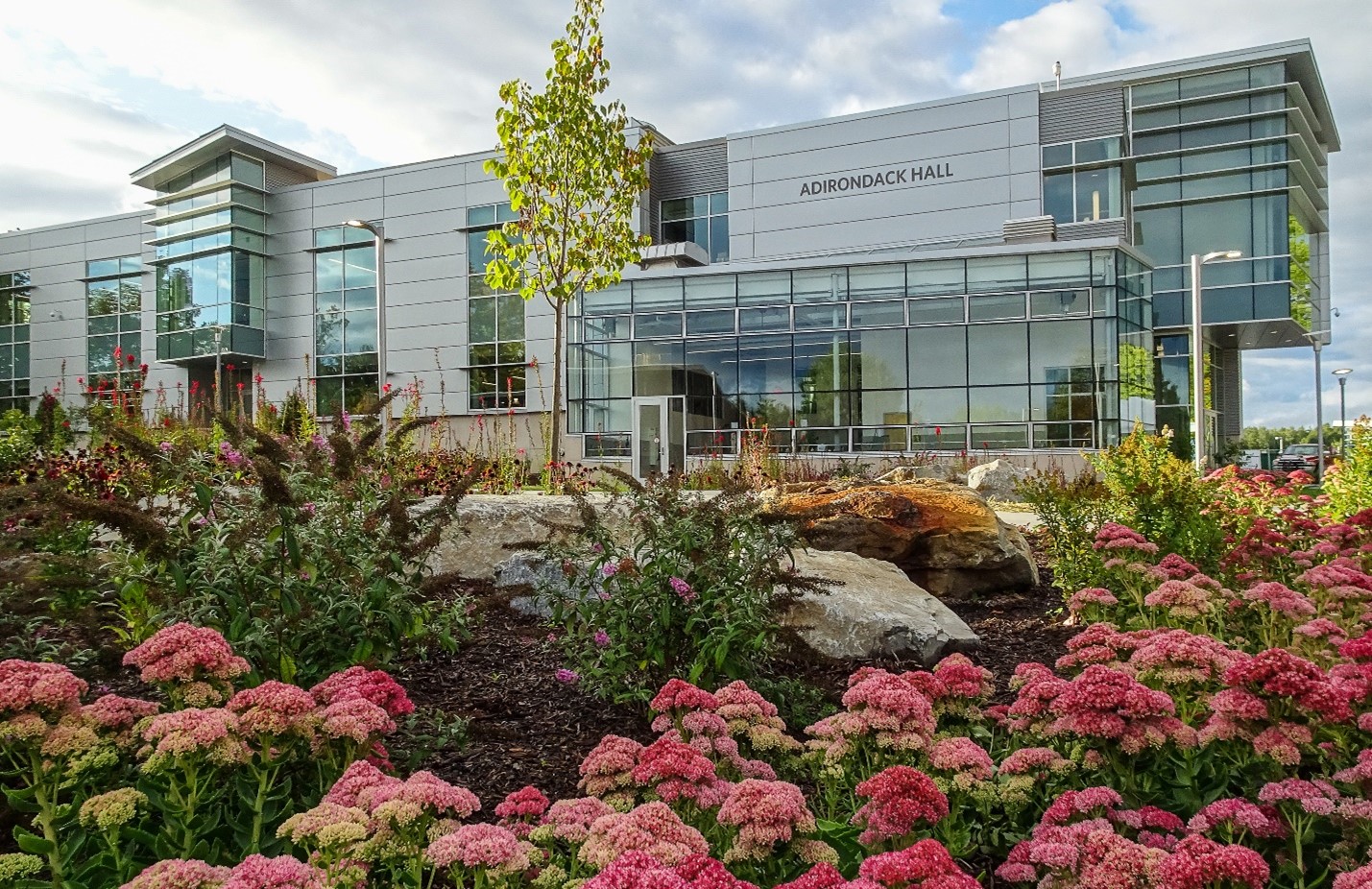 Client

SUNY Adirondack

Service

Market

Education and Institution
Project Overview
The LA Group has enjoyed a relationship of over 30 years collaborating with SUNY Adirondack as they transform their campus from a commuter school to a well-planned residential college. This strong relationship has led to more than a dozen successful master plans and design projects from new construction to campus landscape enhancements and accent plantings.
One of their most recent projects is the AIA Merit Award winning Adirondack Hall. This building complex houses the Workforce Readiness Center (WORC) and Nursing, Science, Technology, Engineering & Math (NSTEM) facilities. Early effort included a feasibility study which assessed the placement of the two building additions that utilized some shared facilities rather than a new stand-alone building. This study considered building placement on campus in conjunction with campus arrival sequence, adjacent buildings, pedestrian circulation, the relocation of a large parking lot, and campus image. The resulting schematic design settled on the removal of an existing parking area in favor of the extension of the pedestrian core. Development of an oval lawn provides a multi-use space and a welcome entry from the north parking area. Access for both maintenance and emergency vehicles is provided via wide pedestrian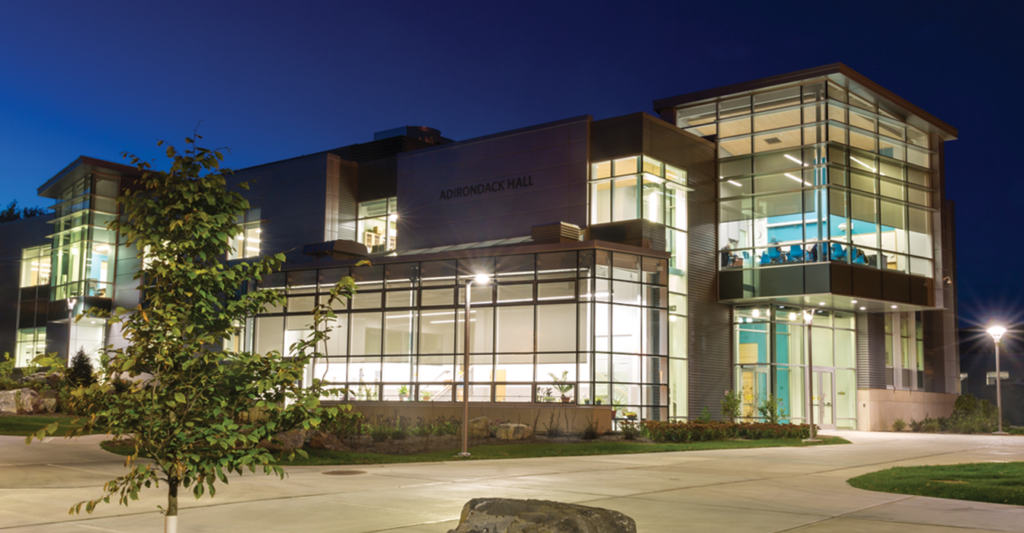 Project Highlights
$2.2 million in sitework construction.
Designing the new utility infrastructure as necessary.
The design of a new campus quad and pedestrian walkways.
Planting and amenities in harmony with the Adirondack campus character.
Improved aesthetics and safety in the campus core.

Challenges
Needing ground penetrating radar work to diagnose existing utilities.
Gaining consensus to relocate faculty parking and create a new campus quad.