New Campus Green – Albany College of Pharmacy and Health Sciences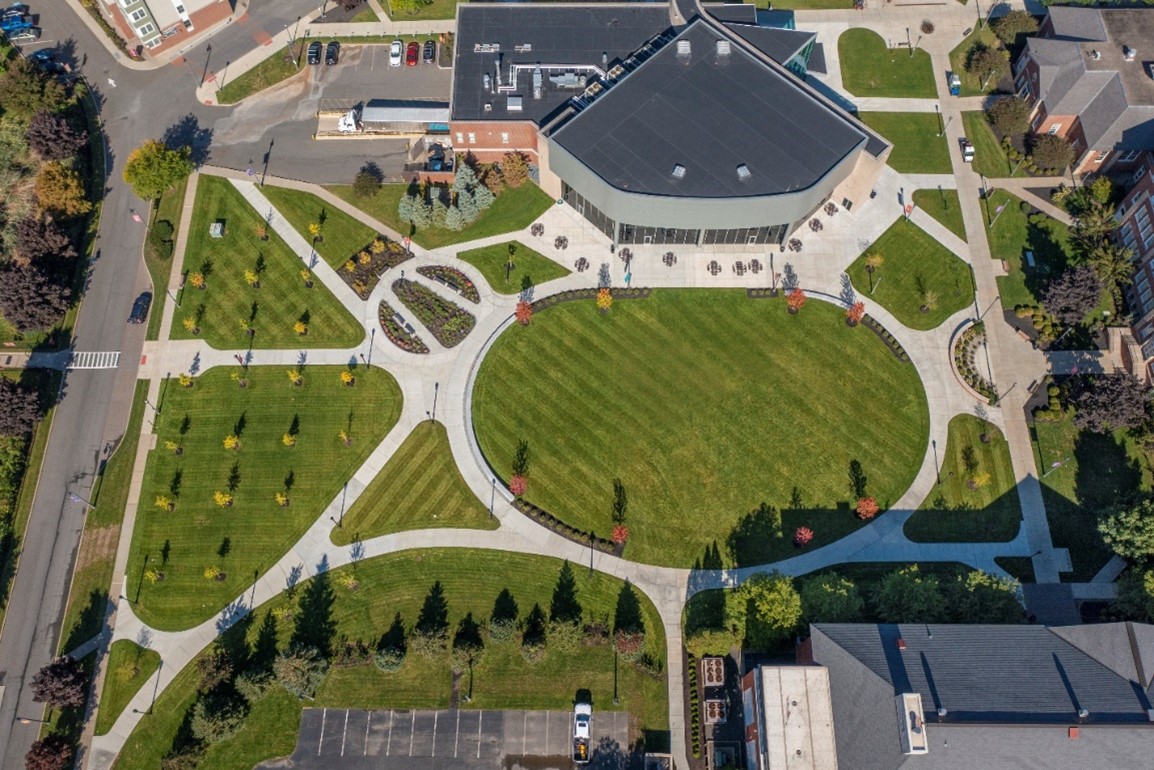 Client

Albany College of Pharmacy and Health Sciences

Location

Albany, NY

Service

Market

Education and Institution
Project Overview
The LA Group collaborated with the architects and campus stakeholders on a thoughtful master plan that helped the College of Pharmacy identify future projects that enhance faculty, staff and students experience on campus. The most notable project was the re-envisioning of the campus's largest and underutilized green space. The primary goal was to provide an identity to the space with landscape elements and transforming the tired lawn area into a beautified campus green for users to enjoy. Following the master plan process, the LA Group was selected to further develop the campus green concept into working drawings and construction oversight for implementation of the design.
Collectively, the design elements create the desired sense of place for the campus. The oval green provides space for campus activities and special events; the planned walkways lined with granite seat walls and plantings guide pedestrians to their destination, the bosque of trees offers a transitional space from the outer campus into the campus green; the medicinal garden brings the classroom outdoors.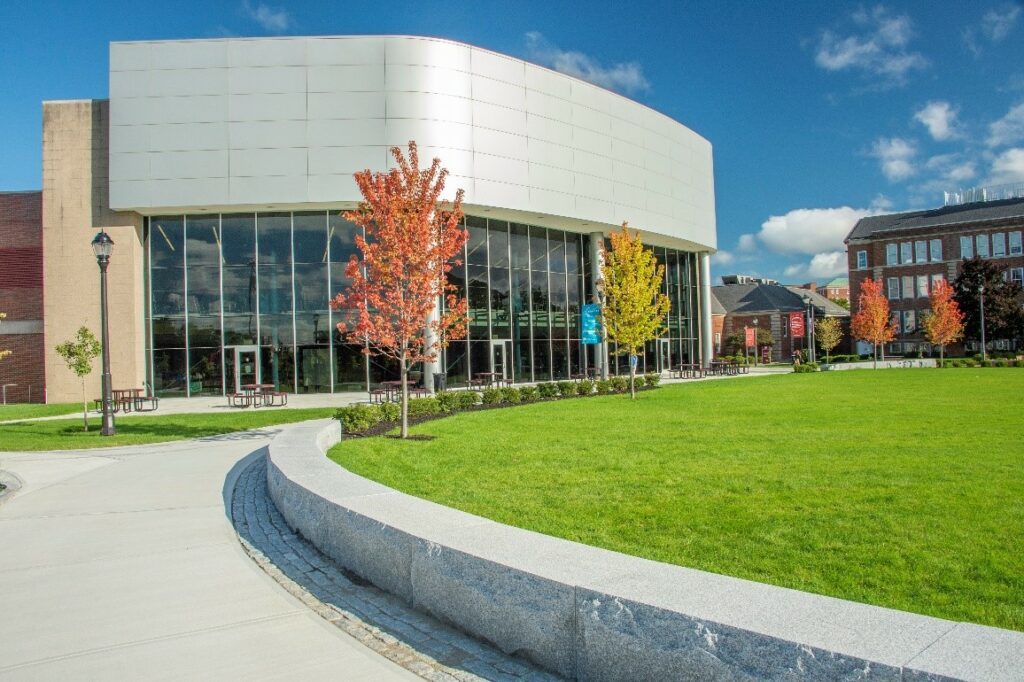 Project Highlights
Oval green bordered by concrete sidewalk, granite seat wall, shrubs and trees.
Pedestrian circulation improvements.
Medicinal garden for use in student work.
Bosque of trees as a gateway to the quad.
Significant landscape enhancements.
Stormwater management and irrigation systems.

Challenges/Benefits
Two Campuses: The campus green is shared with the Albany Law School so the design needed be sensitive to both institutions. The geometry of the oval and placement of landscape elements provides equal opportunities for the campuses to enjoy.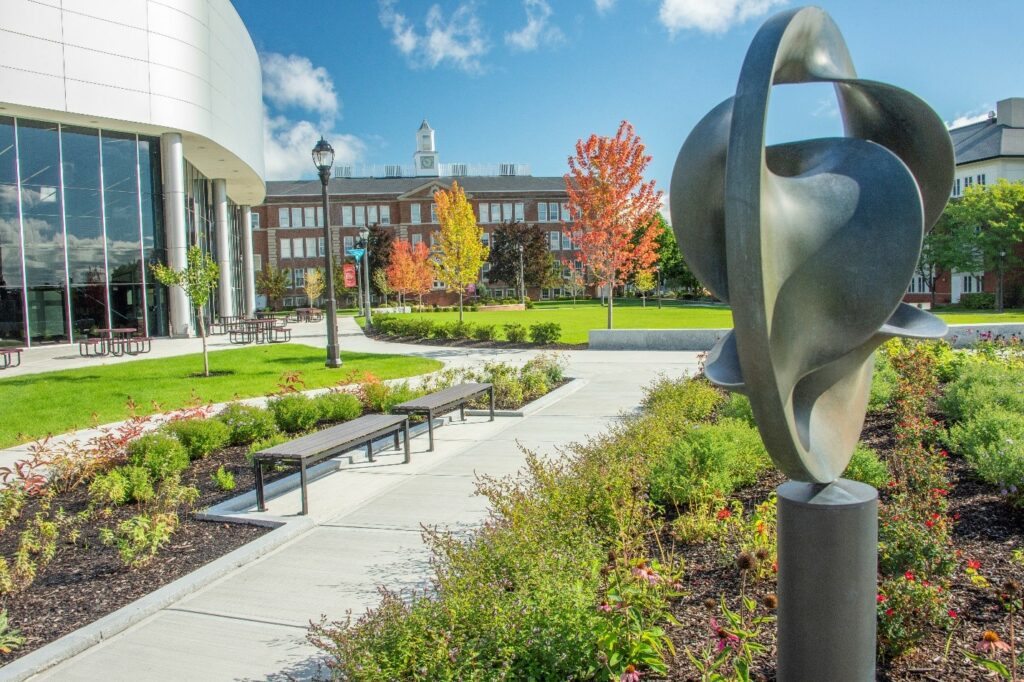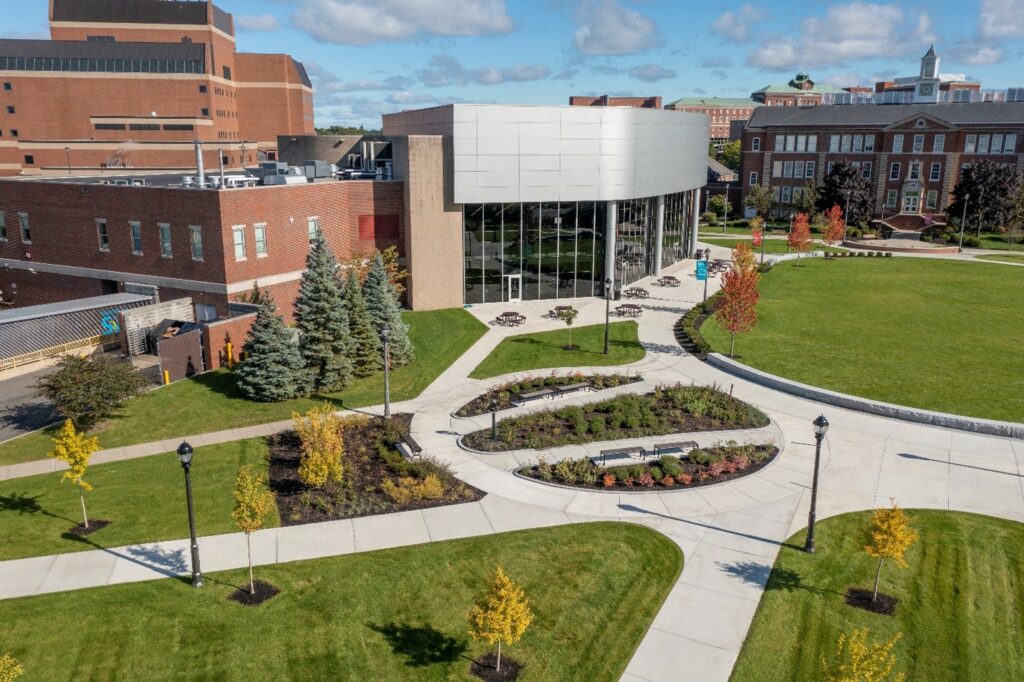 Challenges/Benefits
Pedestrian Traffic Patterns: Existing pedestrian traffic patterns were evaluated, that identified major walking paths through the existing green. Improving the existing traffic flows was achieved by creatively locating granite seat walls and hedges to discourage cutting through the space while offering seating opportunities.