Binghamton University Sports Complex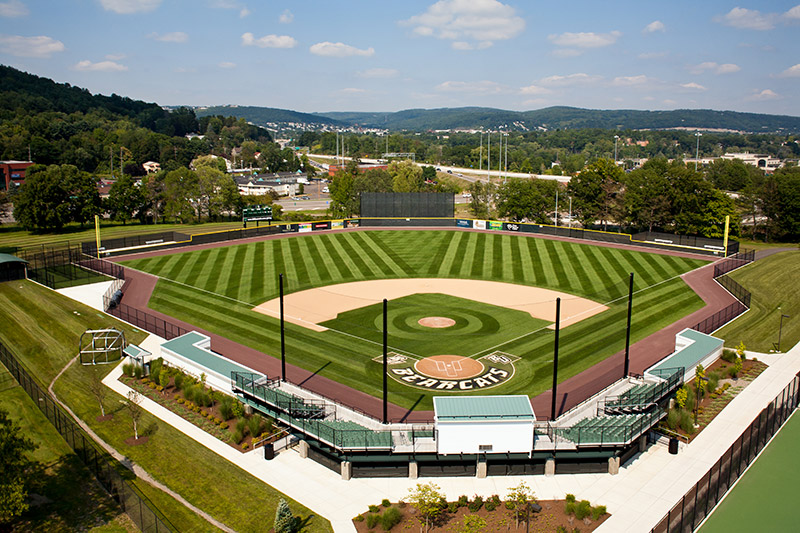 Client

Binghamton University

Location

Binghamton, NY

Service

Market

Education and Institution, Sports and Recreation
Project Overview
As one of only four NCAA Division 1 athletic programs in the SUNY system, Binghamton University faced an opportunity to invest in its athletic facilities and stand out from the crowd. The facility not only hosts major national competitions but also sets the school up to compete with other Division 1 schools and recruit top-notch athletes.
The LA Group staff worked with Binghamton University Facilities and Athletic staff on a $5.8M project to upgrade its Bearcats Sports Complex design along with the baseball and softball fields. This project assisted the Bearcats in "Joining the big leagues" as one staff person was heard to say.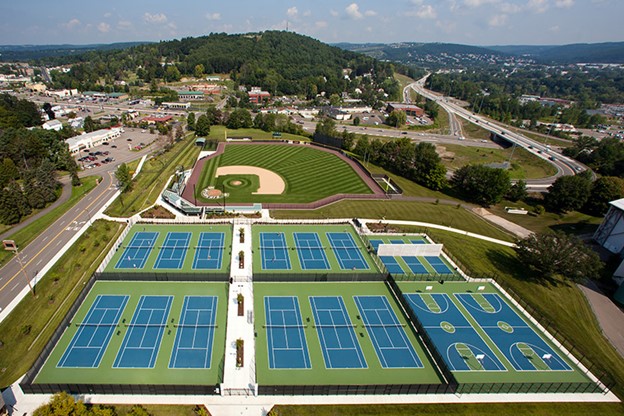 Project Highlights
New baseball and softball stadiums with professional-style sunken dugouts.
Six new varsity tennis courts with cushion surfaces and a promenade for spectators and coaches.
Outdoor tennis/basketball/handball complex at the Events Center.
Reconstructed tennis courts at East Gym.

Challenges/Benefits
Providing the design and construction of several new or reconstructed sports venues in close proximity to each other that were delivered on time and on budget.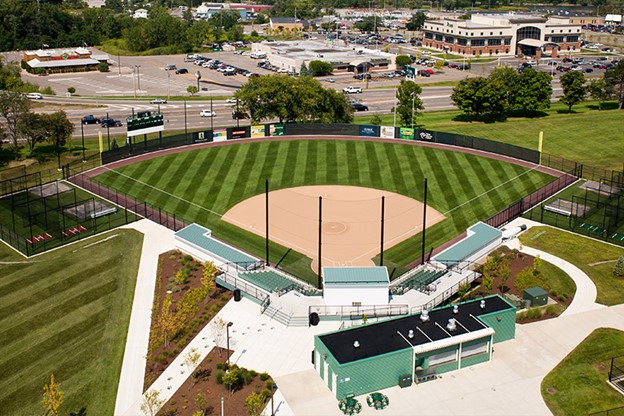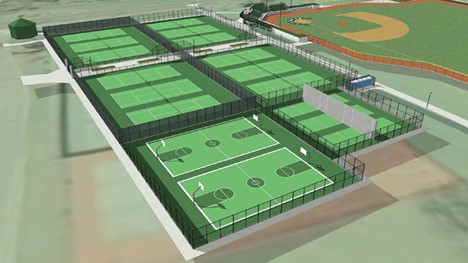 Challenges/Benefits
Meeting the expectations of the different coaches and college administrators during the implementation of one project.