Niagara Falls City School District Athletic Fields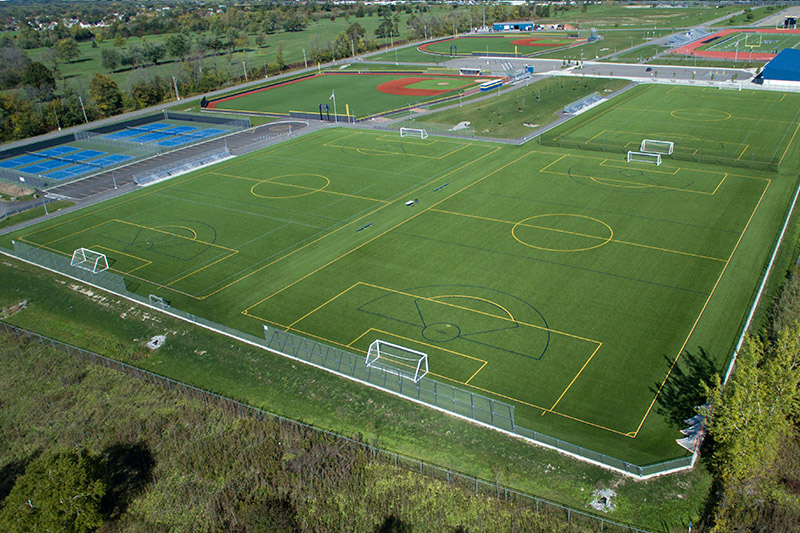 Client

Niagara Falls City School District

Location

Niagara Falls, NY

Service

Market

Education and Institution, Sports and Recreation
Project Overview
The LA Group staff assisted the Niagara Falls City School District in transforming its grass fields to synthetic turf and elevating its competitive edge. The final project is the largest high school athletic complex of its kind in New York State.
As part of a $66.7M capital improvement project, $17.5M was dedicated to district-wide site and athletic facilities upgrades. In order to improve facilities with minimal tax impact, the district took advantage of Niagara River Greenway funding from the New York Power Authority and a grant from the NFL's Grassroots Grant Program. As part of the agreement for use of Greenway funding, the athletic facilities are shared with the community for recreational use.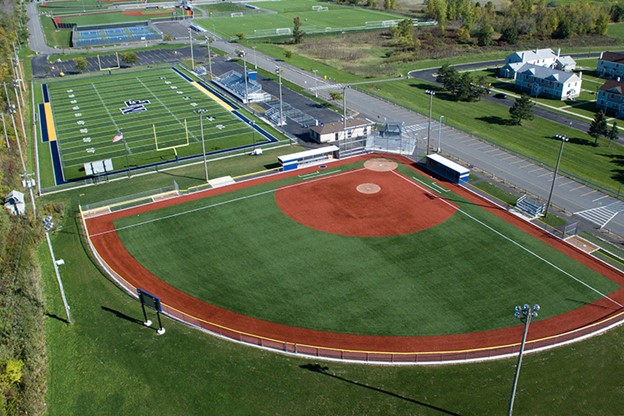 Project Highlights
Nine new synthetic turf fields for football, soccer, lacrosse, baseball, and softball.
Six tennis courts and a reconstructed all-weather running track.
Integrated parking, pedestrian circulation, new playgrounds, and more.

Challenges/Benefits
Develop a balanced design and plan of action that considered the needs of the multiple sports players, spectators, and calendars.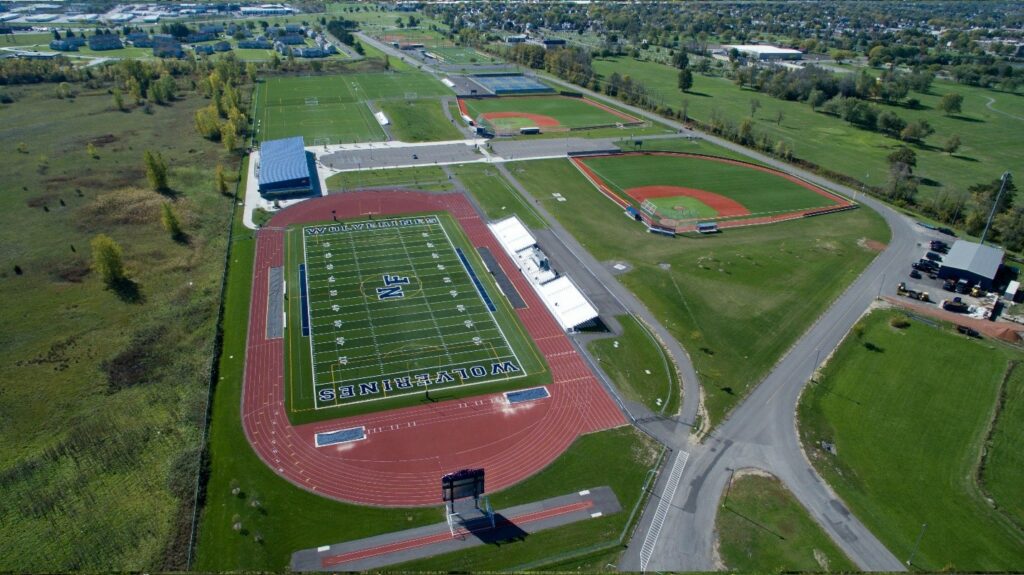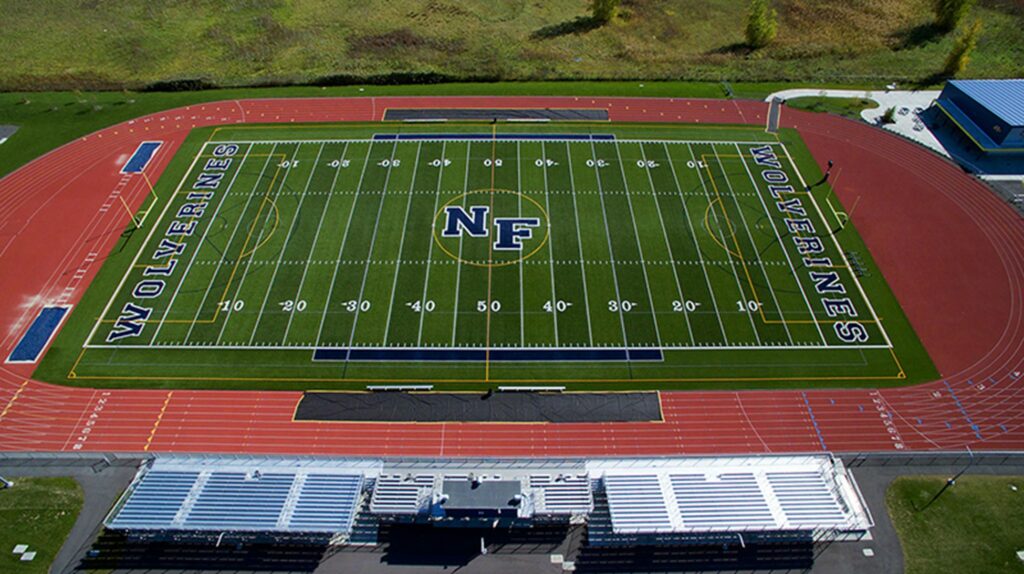 Challenges/Benefits
Providing the public hearings and school board presentations to gain support for the project.