City of Glens Falls Market Square at South Street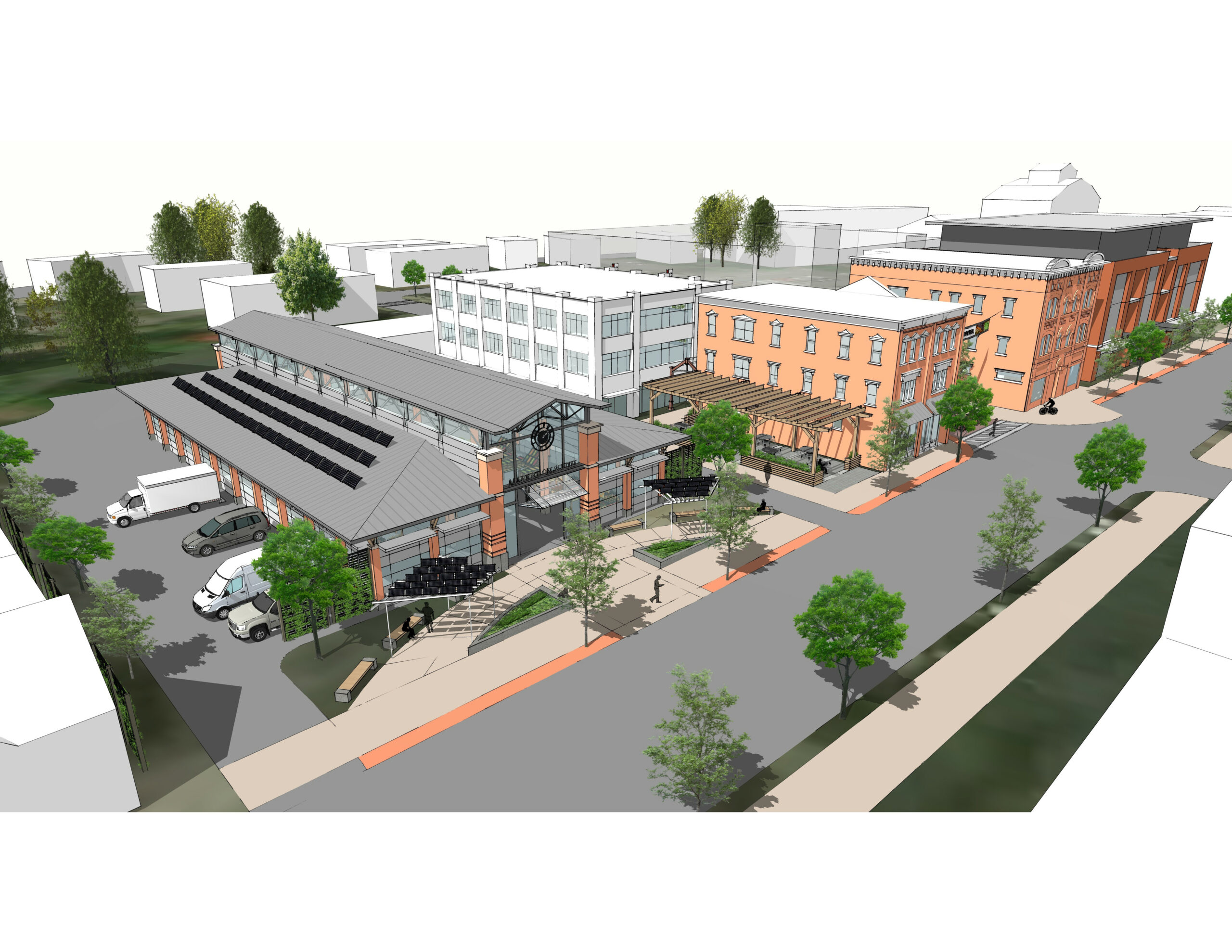 Client

City of Glens Falls

Location

Glens Falls, NY

Service

Market
Project Overview
The LA Group led a multi-disciplinary team of consultants to bring the Market at South Street in the City of Glens Falls, NY from a planning phase through design and permitting through to construction.
The Market at South Street is a mixed-use, redevelopment project that adaptively reused several vacant parcels and vacant buildings as a site for a new community building and farmers market, a training kitchen and retail space, residential apartments, offices, public restrooms, and a multi-level parking garage for parking 490 vehicles.
The project involves demolition and design-build specification development; site master planning; environmental assessment as per the New York State Environmental Quality Review Act (SEQRA); and project management of a team of subconsultants involving the disciplines of architecture, geo-technical analysis, multi-modal transportation assessment, structural engineering, hazardous material assessment and removal, archeological assessment, civil engineering, land surveying, and cost estimating. Additional project management involved integration of the New York State Downtown Revitalization Initiative (DRI) and the RESTORE NY funding programs.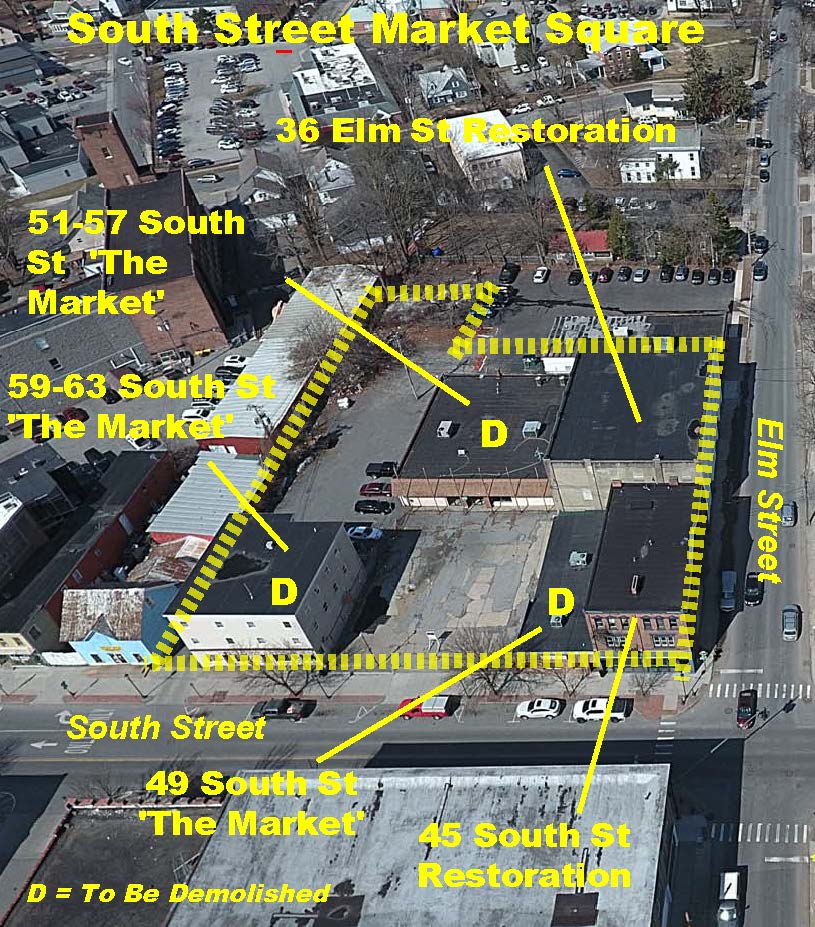 Project Highlights
The project will implement the priority project of the City's Downtown Revitalization Initiative (DRI).
The design incorporates a mix of integrated land uses in the context of a pedestrian-oriented environment.
South Street will be transformed into a destination for visitors and residents to live, work, recreate, and shop.

Challenges/Benefits
The challenge of the revitalization effort was to overcome the blighted conditions among the existing building stock while accommodating and promoting uses that would draw residents and patrons back to the area. The Market Square at South Street project design focused on expansion of the historically popular farmer's market with the development of a new multi-functional community building space to accommodate a new and expanded market as well as other community-based festivals and events.