Malta Meditation Garden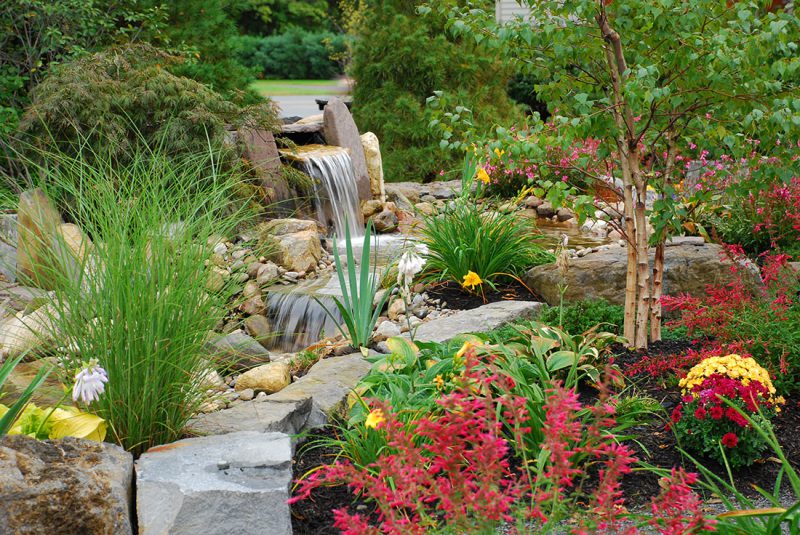 Client

Town of Malta

Location

Malta, NY

Service

Market

Education and Institution, Government
Project Overview
As part of The LA Group's 1% pro bono giveback program, Mike Ingersoll (founding member of the firm) volunteered to design an intimate retreat to honor Heather Mallozzi, a beloved community member, after she lost her long battle with cancer. Heather's interest in meditation and healthy living inspired the space. Her visions and values live on through all those who find respite in the looping walkways and running water.
The LA Group donated landscape architecture and site planning services including a master plan, phased design plans and cost estimates, and construction oversight. The garden design includes a natural pond with reflecting pool, water cascade, and river stones; stone sitting wall crafted of limestone blocks from a local quarry; library courtyard with paving stones; and circular pathway with benches and Adirondack chairs, and native landscape plantings throughout. There are also perennial plantings, many of which were donated by the fundraising committee members. The garden space today continues to thrive and serve as a tribute to Heather Mallozzi and many of Malta's citizens.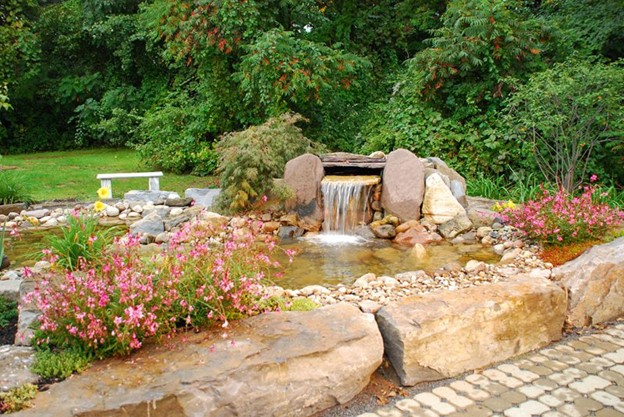 Project Highlights
Pro bono services.
Sustainable hardscape and planting design.
Integrated waterfall and reflecting pool create sensory retreat.
Stone sitting wall and library courtyard.
connecting pathways.

Challenges/Benefits
Designing a garden that serves to honor Heather Mallozzi's interests and passions and that also provides a communal space for town citizens and visitors to reflect was the primary challenge of this project. Through thoughtful and creative design, The LA Group provided the town with a naturalized garden that offers respite and solitude to the Malta community, including a fitting memorial to the Town's former community planner, Heather Mallozzi.