Rogers Memorial Park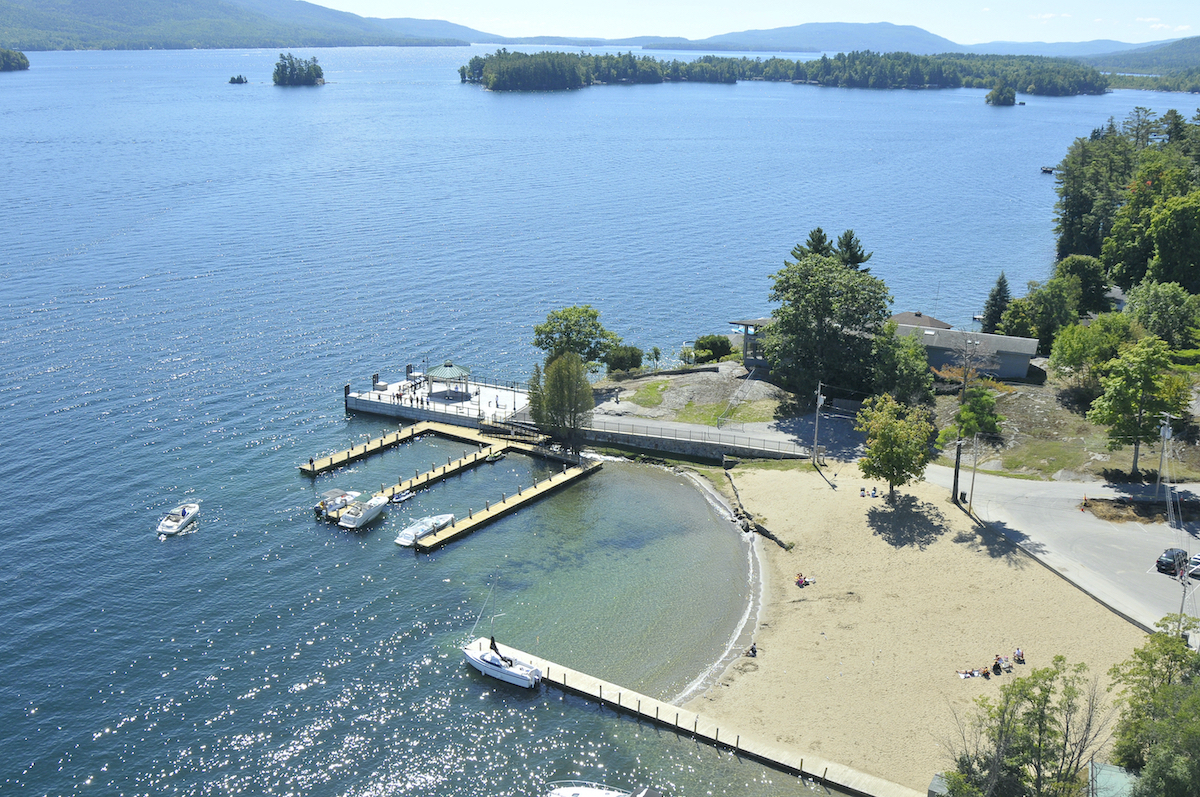 Project Overview
The Town of Bolton and The LA Group initiated a comprehensive capital rehabilitation plan for Rogers Memorial Park, one of the most significant public spaces in the Lake George region. The Park serves as the home for the regional Visitor Center and is the primary waterfront access location within the community.
In an effort to facilitate improvements to the Park, The LA Group prepared a detailed master plan that summarized the programmatic improvements; developed specific phased implementation projects; and outlined a grant funding strategy for construction implementation.
The LA Group has helped the Town design and construct all of the projects indicated in the master plan, including a new Visitor Center; an expansion of the Historical Society; reconstruction of the Town Pier and public dock system; the construction of a new beach area restroom facility, and the design of a new bandstand and hillside amphitheater.
The LA Group had the primary responsibility for overall project management, including public and community participation. The firm also provided landscape architecture, civil engineering, grant administration, and construction administration services.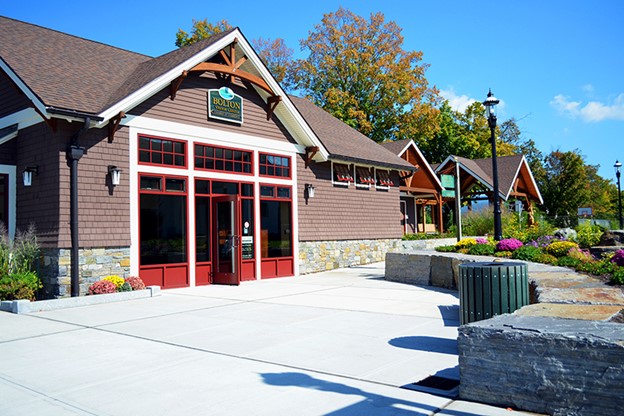 Project Highlights
The LA Group coordinated the receipt of five separate funding rounds from the New York State Department of State LWRP Program.
Visitor Center project subject of the 2017 Lakes to Locks Passage, Annual Partnership Award.

Challenges/Benefits
Rogers Memorial Park is the centerpiece of the community and hamlet core, receives thousands of visitors each year, and serves as the primary public waterfront access location within the community. As such, maintaining public and community access to the park during construction was of paramount importance. The LA Group carefully planned each project phase to ensure community access to the waterfront was maintained throughout construction operations.