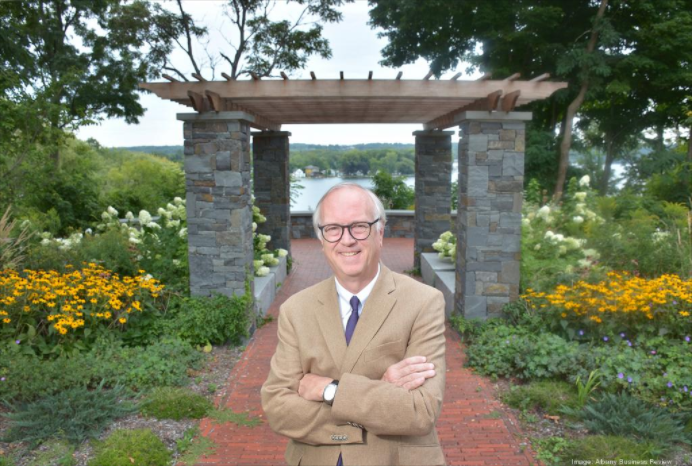 LA Group principal an "integral part of Saratoga's growth"
In the September 9-15, 2016 edition of the Albany Business Review, principal Mike Ingersoll was featured in an Executive Profile, "10 Minutes with Mike Ingersoll."
In the article, the Business Review summarizes Ingersoll's history in Saratoga, and the portfolio of work he's developed over the past 30 years. Ingersoll commented on work done in his early years with Yaddo, the firm's involvement in the Gerald B.H. Solomon Saratoga National Cemetery, memorable projects with Bonacio Construction and Roohan Realty, and changes he's seen occur in the community and the landscape architecture industry.
"We grew as the town grew," Ingersoll said.
You can read the complete article on the Business Review's website.
(Feature image credit: The Albany Business Review)