We balance beauty with science.
The National Environmental Protection Act (NEPA) and New York State Environmental Quality Review Act (SEQRA) guide comprehensive environmental assessments necessary to support the review of a variety of projects.
NEPA requires federal agencies to integrate environmental values into their decision making processes by considering the environmental impacts of their proposed actions and reasonable alternatives to those actions. To meet NEPA requirements The LA Group often prepares a detailed project evaluation known as an Environmental Assessment (EA).
The LA Group has completed dozens of environmental assessments for the National Park Service and Department of Veterans Affairs, including national seashores, national parks, health care and office facilities as well as national cemeteries.

National Park Service, Fire Island National Seashore West Entrance, Islip, NY
National Park Service, Fire Island National Seashore Dredge Sailors Haven, Islip, NY
National Park Service, Saratoga National Historical Park, Victory Woods, Town of Saratoga, NY
US Dept. of Veterans Affairs, Naval Facility on Lake Druid, Orlando, FL
New York's State Environmental Quality Review Act (SEQR) requires all state and local government agencies to consider environmental impacts equally with social and economic factors during discretionary decision-making. This means these agencies must assess the environmental significance of all actions they have discretion to approve, fund or directly undertake. SEQR requires the agencies to balance the environmental impacts with social and economic factors before approval or commissioning.
Environmental Impact Statements (EIS)
Large, complex projects frequently require the preparation of a comprehensive analysis document that evaluates both impacts and mitigative measures. The EIS is used by government agencies to help determine the most appropriate balance between environmental impact and project benefits.
We have a wide range of related experience with EISs, including theme parks, electrical sub-stations, large-scale industrial and office parks and large-scale malls.
Excelsior Park Mixed-Use Residential Community, Saratoga Springs, NY
Belleayre Resort at Catskill Park, New York City Watershed, NY
Hudson Valley Community College Physical Facility Building, Troy, NY
Six Flags Great Escape Theme Park, Queensbury, NY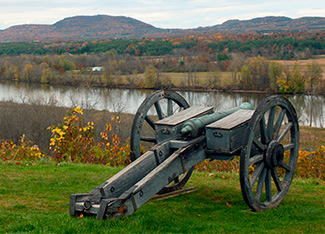 Saratoga National Historical Park