Skidmore College, Sussman Village Housing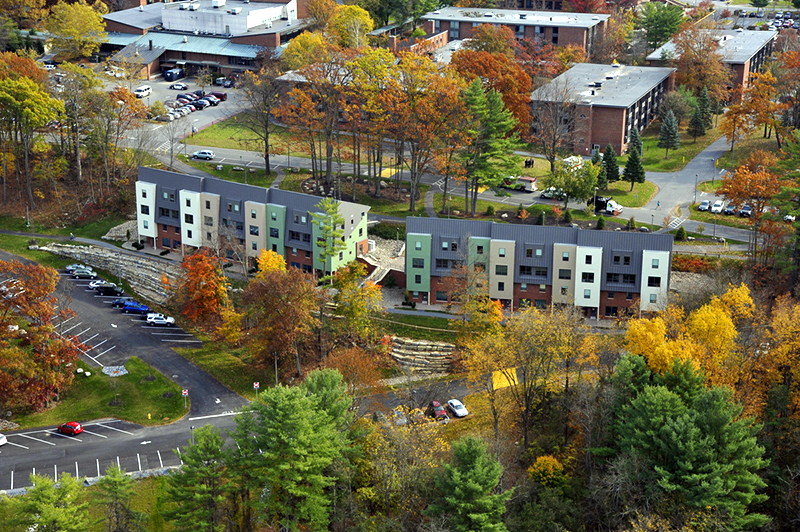 Client

Skidmore College

Location

Saratoga Springs, NY

Service

Market

Education and Institution
Project Overview
From its early years as a School of Arts for women, to a robust liberal arts campus, Skidmore College has undergone a number of transformations. Today, the campus is embracing a leadership position in sustainable, green campus design.
The LA Group collaborated with the architect and Skidmore to develop Sussman Village, a modern community for students. This development site was the location of the Scribner Village Housing, constructed as short-term accommodations in the 1960's that outlived their useful life.
In addition to adding 178 beds for a total of 466, the quality of buildings, pedestrian and vehicular access, and the site's character were significantly improved. The LA Group investigated stormwater management options that led to a reduction in impervious area from the existing condition, used infiltration swales, porous pavement, and open swales for a successful program for regulatory compliance. This is a key element of the Low Impact Design that The LA Group led through an intensive SEQRA and local approval process in short order. As a result, the approvals were completed promptly and construction started ahead of schedule.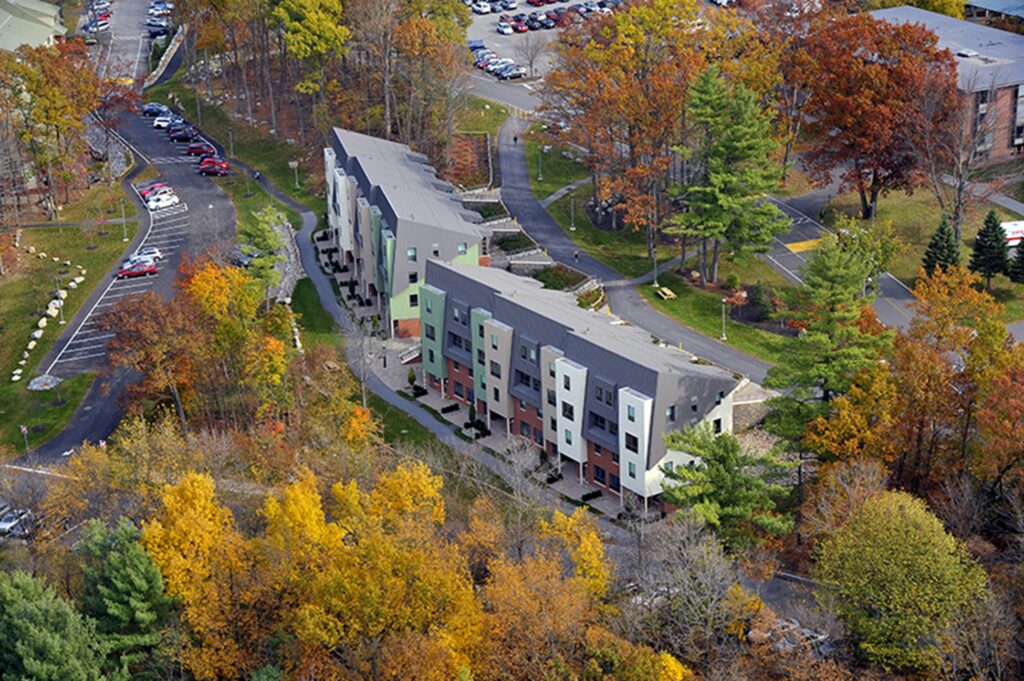 Project Highlights
Geothermal heating and cooling.
Niche hillside communities for college students.
Enhanced pedestrian and vehicular access.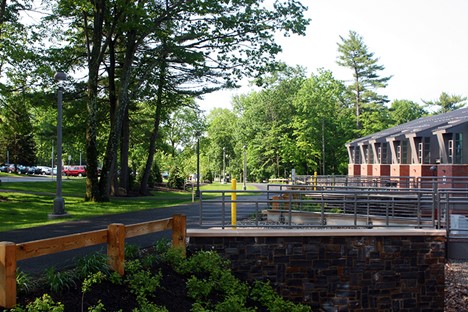 Challenges/Benefits
Negotiating significant grade changes for not only the building placement, but both the pedestrian and vehicular circulation systems, with techniques such as building entry bridges.