Nyack Public Schools Athletic Facilities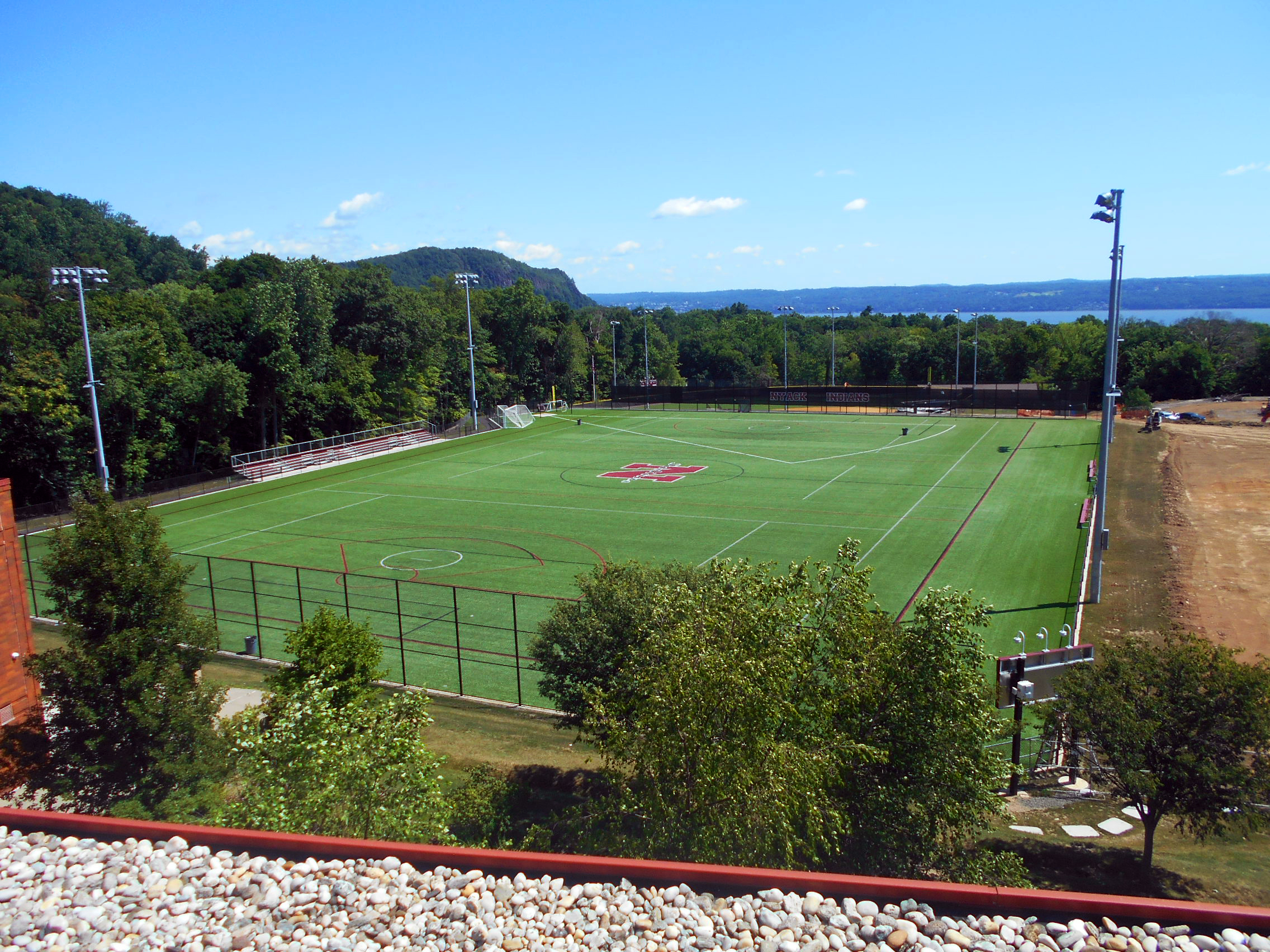 Location

Nyack, NY

Service

Market
Project Overview
Through extensive site and athletic facilities master planning and pre-referendum support services, The LA Group assisted the school district and project team in developing a $27.5M district-wide capital improvement project that addressed parking expansion, circulation improvements, and $7.6M in athletic facilities upgrades. The pre-referendum services also included the environmental analysis and research involved in LA Group's leading the New York's SEQRA review process.
In-depth analysis of athletic field usage, synthetic turf vs. natural grass fields, and health and safety aspects were instrumental in garnering public support for the successful referendum. This early project work included consideration of layout and design options, budget review and construction timing logistics, and many meetings with the school district and project stakeholders. The overall project was ultimately broken into two phases. Phase 1 included a new synthetic turf soccer/lacrosse field and natural grass softball field. Phase 2 included a synthetic turf baseball/ field hockey field, reconstructed running track from 6 to 8 lanes with new synthetic turf multi-purpose field, bleachers, press box, and concessions building. Other athletic facility improvements for the district include the reconstruction of tennis courts.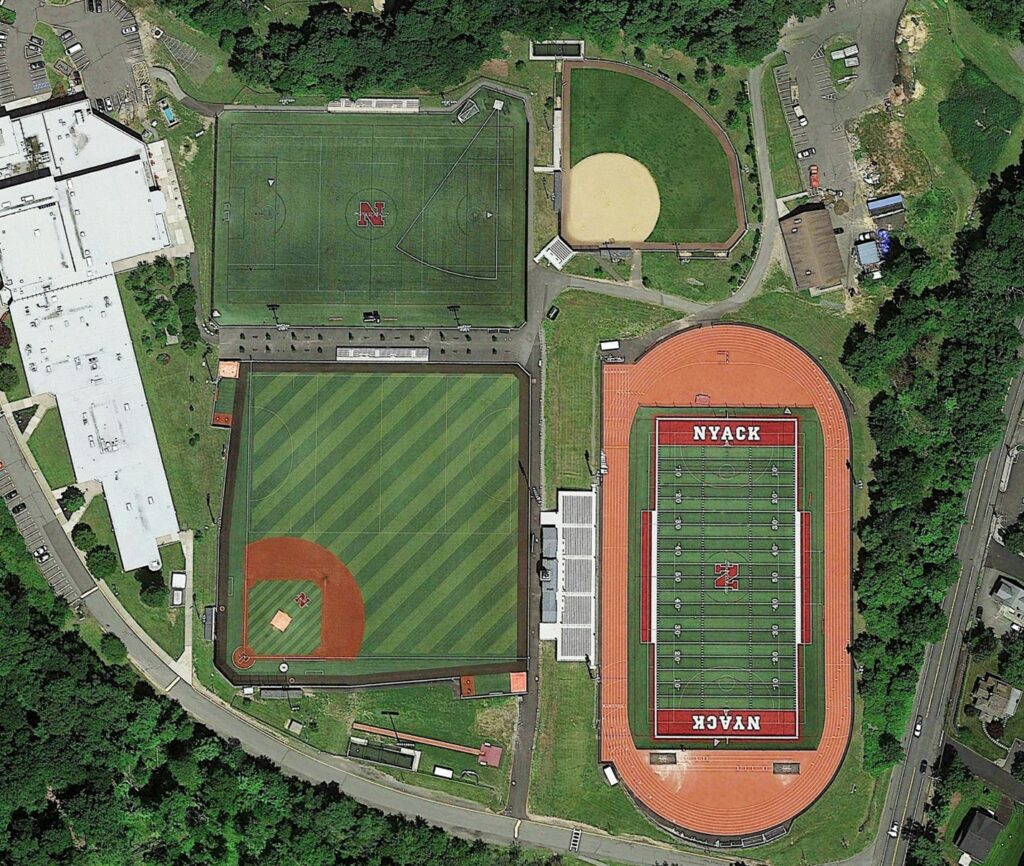 Project Highlights
Early involvement by the LA Group, project team, and stakeholders.
Consideration of layout and timing options.
Sound documentation of the deliberative process to receive public support.
Delivering the project on time and on budget.
Improved spectator and athlete circulation and support facilities.

Challenges/Benefits
Developing a plan for the athletic programs within a site constrained by local roadways.