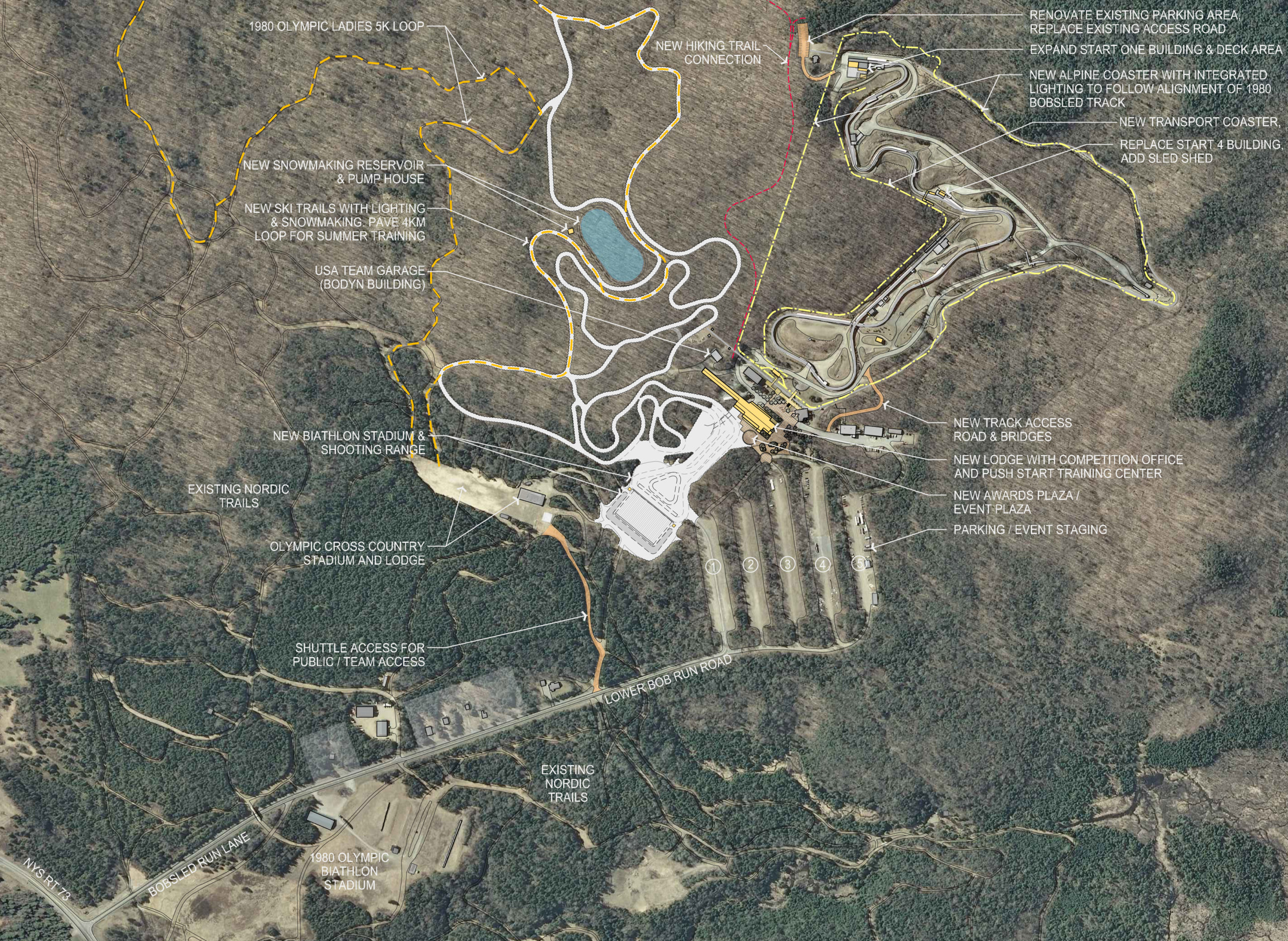 The LA Group is proud to partner with the Olympic Regional Development Authority (ORDA) on the revitalization of the Olympic Sports Complex at Mt Van Hoevenberg, in preparation for the 2023 World University Games.
The LA Group designed the master plan for the project including integration of the new Nordic Skiing Trail Network and stadium, welcome lodge, and development of the new alpine coaster, breathing new life into a world-class sporting destination.
Mark Taber, The LA Group Associate Principal and Landscape Architect notes, "This is a unique project in an extraordinary setting. You can feel the energy of the Olympics as you explore the site, visualize past events, and learn about its history. Working with ORDA to creatively integrate the new trails, lodge and mountain coaster and revitalize the venue has been an exciting and rewarding experience.  I look forward to watching visitors, athletes and spectators enjoy and interact with this special place this winter, and at the 2023 World University Games and beyond."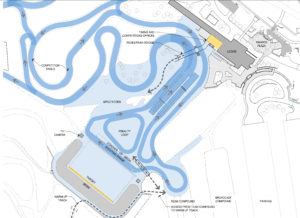 The World University Games, very similar to the Olympics, will bring over 2,500 world-class student-athletes to Lake Placid to compete in various winter sports at Mt. Van Hoevenberg and other ORDA venues.
For over two decades, The LA Group has worked with ORDA providing environmental, site planning and engineering services for numerous projects at their Olympic venues and ski resorts. The latest project, at the Olympic Center in Lake Placid, is currently in the process of planning a $100M upgrade including a new outdoor skating oval, improved public spaces and plazas, and several building upgrades aimed at improving the visitor and athlete experience.
Check out the improvements and visit the venue: https://mtvanhoevenberg.com
Recent news article: https://www.adksports.com/2020-12-cross-country-skiing-biathlon