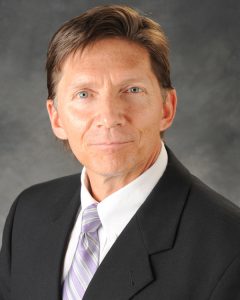 Joseph G. Sporko is the recipient of the 2017 American Society of Landscape Architects (ASLA) NY Upstate Chapter Distinguished Senior Practitioner (Private Practice) Award.
Mr. Sporko is being recognized at the annual reception and awards in Ithaca February 9th, 2018, for his outstanding leadership and achievements in design. As a Founding Principal of The LA Group, Landscape Architecture and Engineering, PC, Joe has 38 years of experience managing all phases of practice including site analysis, master planning, conceptual design through construction documentation and construction phase services.
The firm has two offices in New York State with a staff of 45. With a board range of planning and design experience, Joe has specialized in providing creative solutions for unique large scale projects. He developed the firm's national practice in federal design work, with significant projects across the country such as national parks, national cemeteries and campuses. Having designed over 75 national and state veterans cemetery project throughout the nation, he is recognized as a national expert. Serving as the President and Managing Principal of The LA Group, Joe has been guiding the firm providing strategic thinking, mentoring many professionals in the field of landscape architecture, and making an impact on people's lives by advocating and designing environmentally driven aesthetically pleasing places for people to enjoy for years to come.
Joe has been involved with numerous community organizations including American Red Cross, Wilton Recreation Commission, Operation Adopt A Soldier and Wreaths Across America. He is an active member of The American Society of Landscape Architects (ASLA), The Society of American Military Engineers (SAME), and the Saratoga Lions Club.