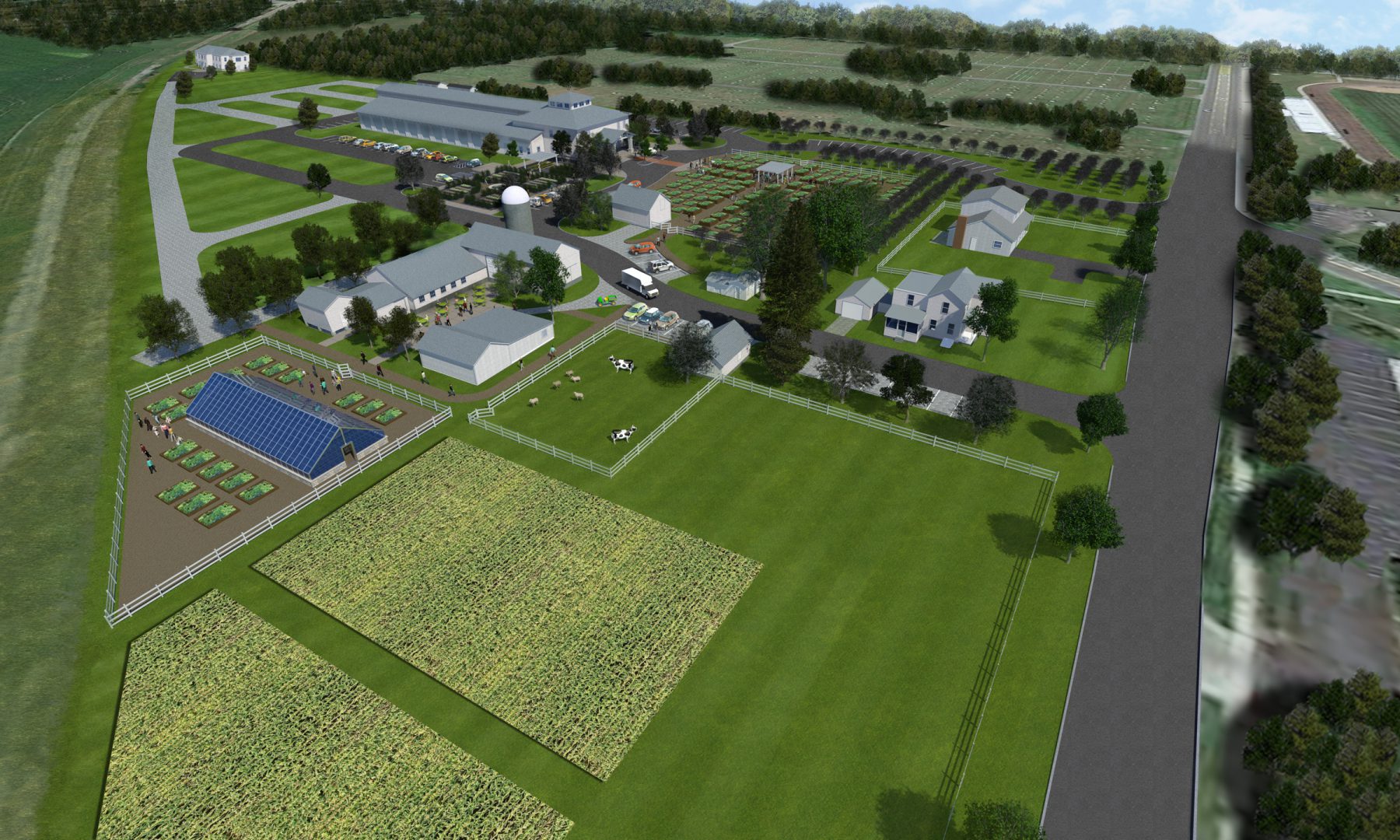 The Pitney Meadows Community Farm located along the west side of Saratoga Springs represents a highly valued agricultural resource for the city, its residents and the surrounding communities.  The depth of the city's commitment to this resource was illustrated in the 2002 Open Spaces Resources Plan and the 2015 Comprehensive Plan where it was singled out as a critical agricultural resource. Ultimately this commitment to the land strengthened when the City of Saratoga Springs acquired the easement rights, forever preserving the land for agriculture.
The concept for Pitney Meadows Farm is comprehensive in scope with the primary goal of preserving the farm as an open space resource while at the same time promoting agri-education with a hands on learning experience for children and adults, and to foster community interaction with agriculture.  The vision called for the creation of community gardens, a children's greenhouse, training facilities and community farm to table dining opportunities. As a means to achieve this vision the creation of the Pitney Meadows Community Farm Inc., a nonprofit group was formed.
The LA Group was approached by Pitney Meadows Community Farm Inc. to help guide the project through the regulatory process, develop a Planned Unit Development application and master plan, and implement this vision and help the project to become a reality.
Since the approval of the project by the City of Saratoga Springs, the project is underway. There are now fifty community gardens, with current demand pushing the expansion of the garden into next year. Fields have been planted with various vegetables, several of the existing barns are being renovated into classrooms and educational facilities, and fundraising has begun for the children's greenhouse.
On August 1, LA Group staff attended the Pitney Farms Fire Feast – a fundraising event showcasing the farm and the wonderful people behind its creation. The event was attended by 300 guests and the New York State Agricultural Commissioner Richard A. Ball. There was live music and a five course meal provided by five different chefs using food produced at the farm.
The LA Group continues to be an active member in the Pitney Meadows Community Farm with the rental of community garden plot that has been planted and maintained by members of the firm. Staff planted tomatoes, peppers (several varieties), Italian oregano, sage, basil, and snap peas.
For information about signing up for a plot click here