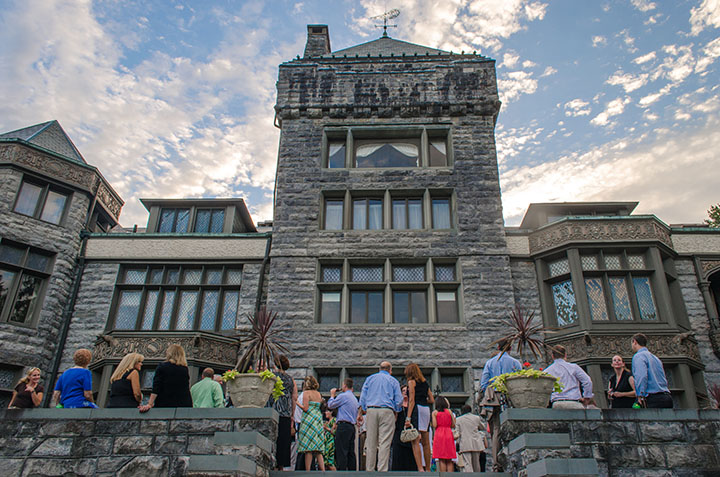 The LA Group helps Yaddo address changing needs with master plan
Yaddo is an artists' community in Saratoga Springs, New York. Founded in the early 1900s by Katrina and Spenser Trask, it remains an exclusive retreat where artists work on their craft without interruption on a beautiful, 400-acre property.
Many of Yaddo's early residents came from New York City and appreciated a respite from hectic city life. They were given lodging, meals, and workspace, freeing them from the mundane chores of everyday life giving them more time to spend on their art.
Their work and living spaces were relatively modest, and ranged from the circa 1886 elegance of the main mansion to the rustic charm of the cabin studios. Original farm and estate buildings such as the greenhouses and dovecote were renovated into studio spaces. Most artists simply needed a desk or space to spread out, good daylight, or a quiet space alone to foster creativity.
But, while much of the creative process and factors of artistic inspiration have remained the same, the physical needs and expectations of people today have expanded.
21st century Yaddo residents go beyond the traditional writers, composers and painters. Today the retreat welcomes choreographers, filmmakers, performance artists, photographers, printmakers, sculptors, and more. And, their geographic reach has expanded well beyond New York City with some coming from around the world.
While Yaddo still holds a prestigious title in the artist community, it's not the only retreat. And, its aging facilities were facing competition from other institutions.
Changing times and changing needs
The expansion of the artistic mediums has a direct impact on the physical spaces that support them. The use of computers across the visual, musical and literary arts is predominant with associated power, climate control and internet needs. Choreography and musical composition have auditory, sound control and space needs. Painting, photography and sculpture need special storage, air quality, and disposal needs.
Regarding lodging, while some artists find charm in rustic surroundings, others prefer a more comfortable setting including climate control and updated plumbing fixtures. As with all historic structures, providing universal access is a goal and a challenge to address.
The key to understanding and addressing changing needs is a continual assessment and evaluation of facilities and the creation and implementation of a facility master plan. Yaddo approaches this vigorously and uses master planning as a way to set and achieve goals and as a supporting tool of their strategic planning efforts.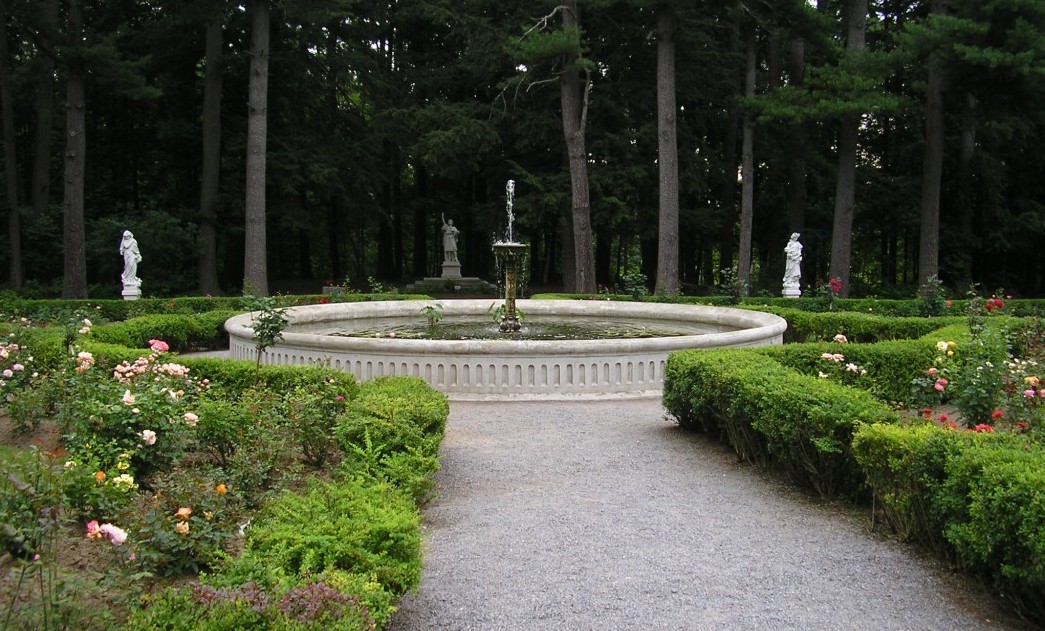 The LA Group has assisted Yaddo with the following:
Big picture, long range planning including:
Overall master planning
Maintenance strategy development
Phasing option considerations
National Historic Landmark Study
Master planning, in order to be successful, needs to result in the implementation of projects. Recent projects include:
Universal accessibility improvements
Implementation of expansion projects:
Reconstruction of the Greenhouse Studios
Construction of new artist studios
Landscape renovation or conservation:
Reconstruction and repair of the Japanese Rock Garden Fountain
Monitoring and assessment of water quality in Lakes Alan, Christine, Spencer and Katrina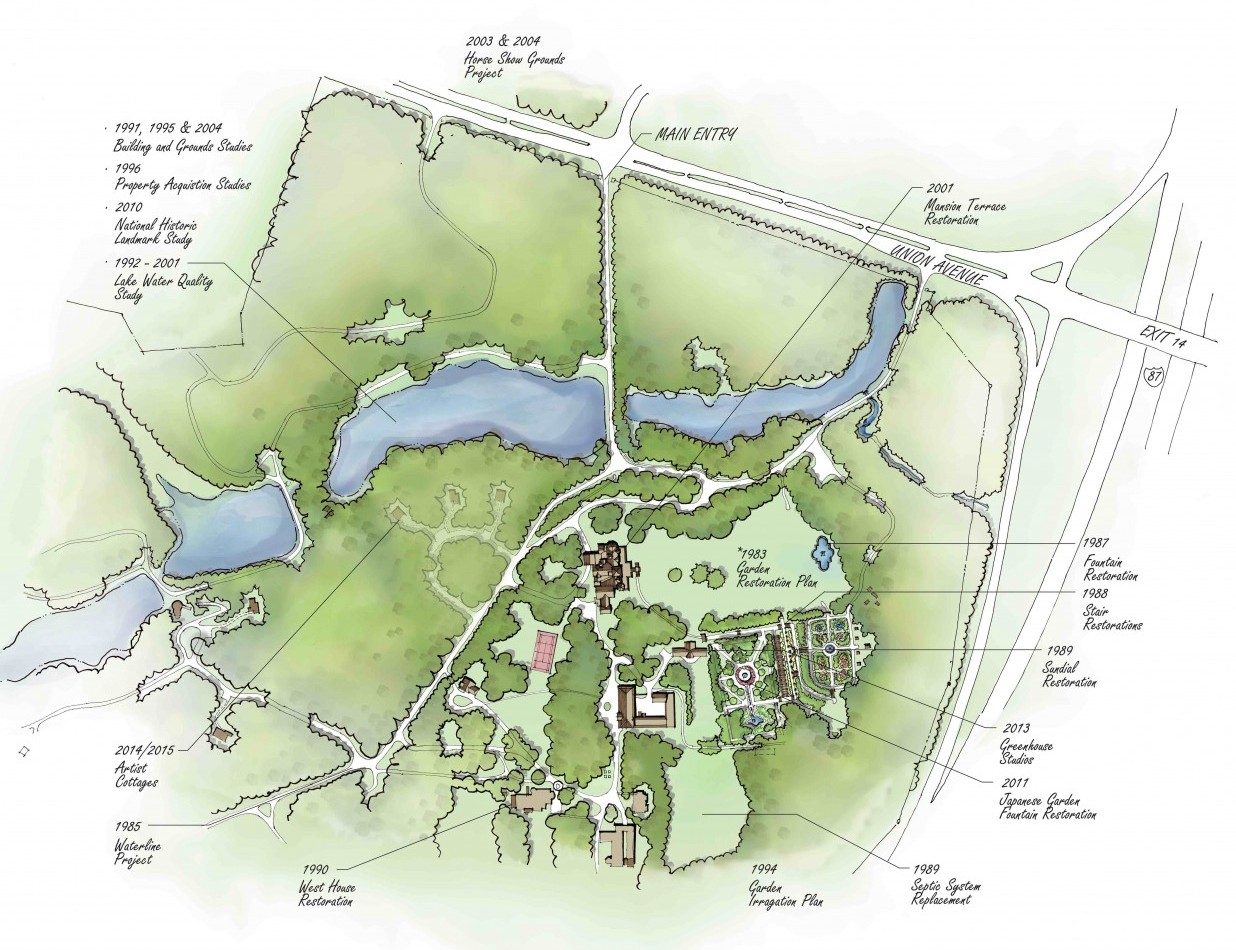 "Maintaining the strengths of tradition without being bounded by the past"
Embracing the future while respecting and using the foundation of a site's history is both the challenge and opportunity. Yaddo is uniquely situated as a property with strong cultural, spiritual and creative roots that actively hosts contemporary artists. It is not a historic site that people come to for viewing and study, it is a historic site that people are immersed in to live and experiment.
As outlined by Yaddo president Elaina Richardson in 2011, "maintenance of the status quo is at the expense of participating actively in the promotion of arts and letters." Maintaining the strengths of tradition without being bounded by the past is possible through flexibility in the planning and design process. Through this process, Yaddo is positioning itself to remain relevant and valuable to the artists of today.