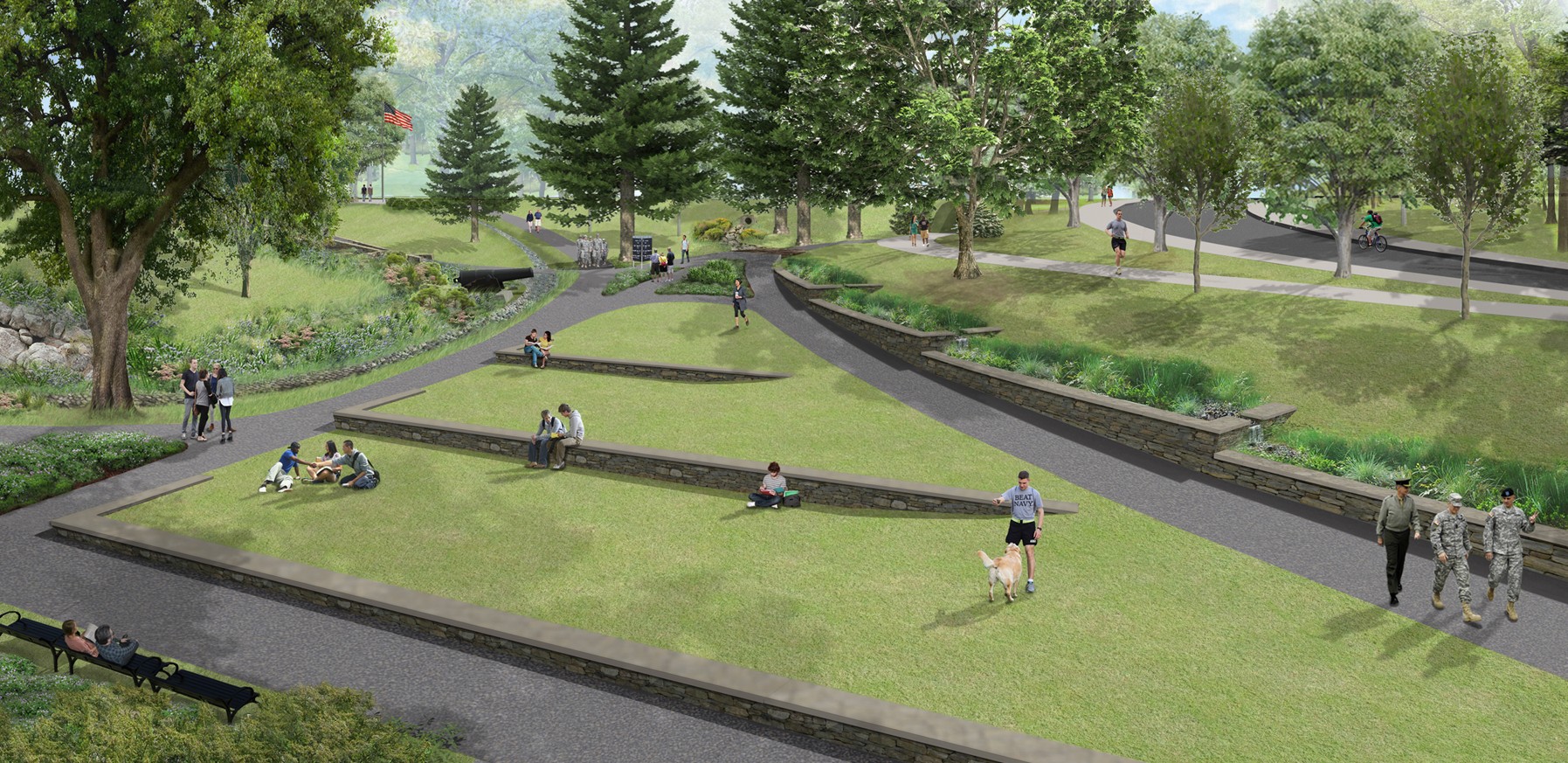 The LA Group pairs "truth with beauty" and integrates Autodesk 3ds Max into workflow
In May 2015, The LA Group began a new adventure: starting the process of integrating building information modeling (BIM) into our workflow through the use of AutoCAD Civil 3D and Autodesk 3ds Max.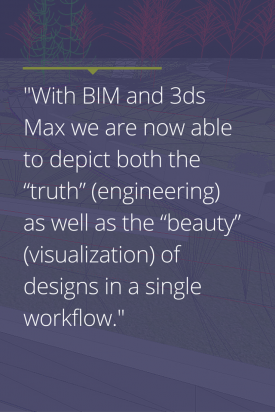 While it is hard to replace good old-fashioned pencil and paper for designing topography and complex landforms, the technologies within Civil 3D and 3ds Max have closed the gap on what has traditionally been very difficult to accomplish gracefully with a computer. More importantly, BIM offers incredible opportunities for collaboration and information exchange throughout the design and visualization process. The LA Group has been using Civil 3d for several years, however we recently introduced 3ds Max into the workflow to include powerful visualization tools.
Uniting disciplines for better understanding
Landscape architecture is, by definition, a generalist's profession. To best serve clients, we learn a multitude of things: construction codes, human behavior, soils, plant species, sustainability, history, the arts, and so on. But throughout this process, we must still ultimately convey ideas in a visual way, whether it is through a sketch, a rendering, a model, a diagram, CAD, or graphic design.
As the tools available to landscape architects have evolved, LA Group staff are positioned better than ever to help clients and communities immediately engage with the emotional stories of our designs. In addition to providing compelling renderings, the firm is beginning to use 3ds Max to help make informed visual decisions throughout the BIM process.
When art and science collide, everyone benefits.
With BIM and 3ds Max we are now able to depict both the "truth" (engineering) as well as the "beauty" (visualization) of designs in a single workflow. This increases our team's ability to coordinate with other disciplines. And, it helps ensure that everyone on the project team understands design intent. The faster we're all on the same page, the more likely we are to move more efficiently, save money, and foresee potential issues.
One of the most exciting facets of integrating BIM is the incredible opportunities for collaboration and information exchange throughout the lifecycle of a project. These include:
Better understanding, or shared understanding, of design concepts
Ability to explore a broader range of design alternatives with a greater level of collaboration early in the design process
All objects have intelligence to them, so models can be evaluated from many different points of view – allowing for optimization of design, estimation and construction processes
Information is accessible to all disciplines involved in the project, reducing translation errors
The LA Group is one of the first landscape architecture firms to embrace BIM in the context of landscape. Up until now BIM has primarily been focused on buildings, and therefore landscape technologies and applications are still evolving. While there are many challenges ahead as we develop more comprehensive versions of BIM, the firm is very enthusiastic about the possibilities.