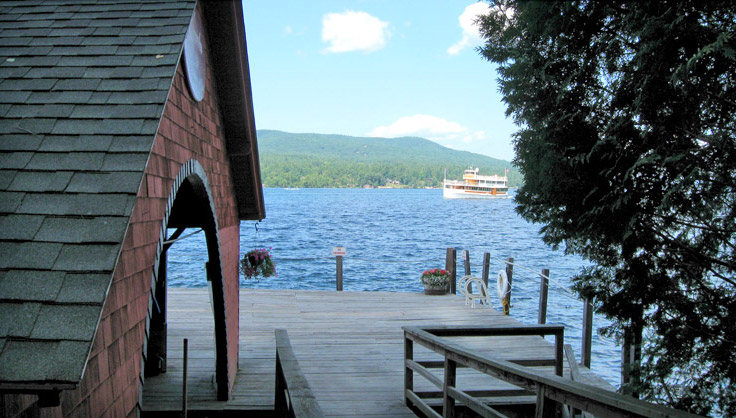 The LA Group has had the pleasure of working with the Wiawaka Holiday House, a national historic site. Through long-range planning and design innovation, Wiawaka is well situated to adapt to contemporary visitor needs while honoring its unique place in women's history.
What is Wiawaka?
Wiawaka was founded in 1903 by Mary Wiltsie Fuller on the eastern shore of Lake George in New York as a place of hospitality for women seeking respite, retreat and reflection. As an activist for women's rights, Fuller conceived the idea for providing affordable vacations for working women in a relaxing setting. The goal was to help them find respite from the factories where they toiled and the crowded cities in which they lived.
Fuller established Wiawaka with the assistance of her friends, Katrina and Spencer Trask, who purchased the land and then sold it to Wiawaka for one dollar and a bouquet of flowers.
The founder of Wiawaka, Mary Fuller
Mary Fuller was the daughter of a wealthy Troy, New York, industrialist. Fuller, while born to a life of ease, saw a need to provide a better life for women. Troy at the time was known as the "City of Women" because so many women worked in the garment industry as shirt collar makers, laundresses, or mill workers. Many of these women were immigrants and often single. The Troy YWCA and St. Paul's Episcopal Church provided reading rooms, religious training and housing. Through her involvement with these organizations, Mary developed the idea of creating a summer retreat.
By providing a supportive retreat that was affordable to young working women, benefits to their physical health as well as moral and mental wellbeing could be realized. Providing financial support was an important component of the mission to enable all interested women to visit. Miss Fuller enlisted help from wealthy benefactors, many of them women, right from the start.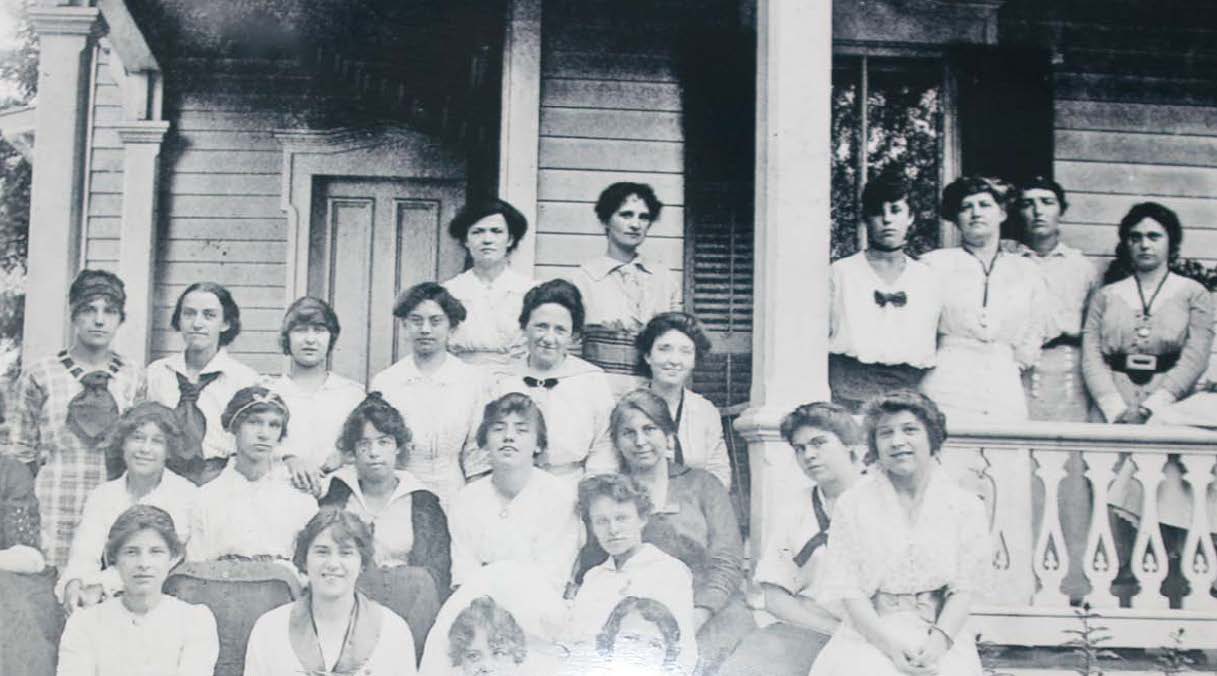 Wiawaka today
Wiawaka is currently the oldest continuously operating women's retreat in the United States. In 1998 it was placed on the National Register of Historic Places and in 2013 included in the Historic American Landscapes Survey as a special place in the history of women.
Wiawaka continues to inspire, enrich and celebrate the growth of women and provide respite from the hectic pace of life. It is managed and maintained predominantly by women including the executive director, staff members and a board of directors.
The women who use the facility today are a diverse group. Many of the older women have been visiting for years. Programs are offered for teen groups and mother/daughter teams. Retreats are organized around veterans and cancer survivors. Wedding parties use the facilities for their ceremony, celebration and to stay. Women come for a day visit, for a program, or to stay for a weekend or a week. Men are now also welcome at specified times. The Fuller Respite Program provides financial assistance so all may participate no matter the financial situation.
Long-range planning for a historic site
In 2010, the Wiawaka board of directors and executive director, wrestling with the challenges facing the long-range viability of its mission, held a strategic planning retreat. During the course of that retreat, they assessed Wiawaka's purpose and philosophy, identified strengths and weaknesses, and developed a set of strategies for the future.

An LA Group master plan
In terms of the physical environment, the need to determine not only the condition of existing buildings but also the sufficiency, location, and condition of site elements and features was identified. The LA Group, PC started working with the board in 2012 and prepared a master plan under the auspices of the 1% Program, a pro bono design effort.
The goal of a site master plan is to establish guidelines for future expansions and renovations that support current uses and enable the organization to meet its needs for the future. A master plan is a road map for the future. Contemporary use of historic buildings and site often presents challenges.
Key considerations and challenges include:
universal accessibility
maintenance of older systems and materials
recognizing user expectations for modern conveniences such as air conditioning and Wi-Fi
Wiawaka also expressed a need for assessing facilities in light of a desired program expansion.
Plan components included:
additional indoor and outdoor program and visitor spaces
beach area and lake access improvements
minimization of vehicular and pedestrian conflicts through thoughtful realignment of circulation
Using long-range planning and consideration of ways the built environment supports visitor activities, historic sites can be adapted to meet contemporary needs while respecting their unique character. Drawing on the strength of their historic character and mission, Wiawaka is moving toward the future serving the needs of women.