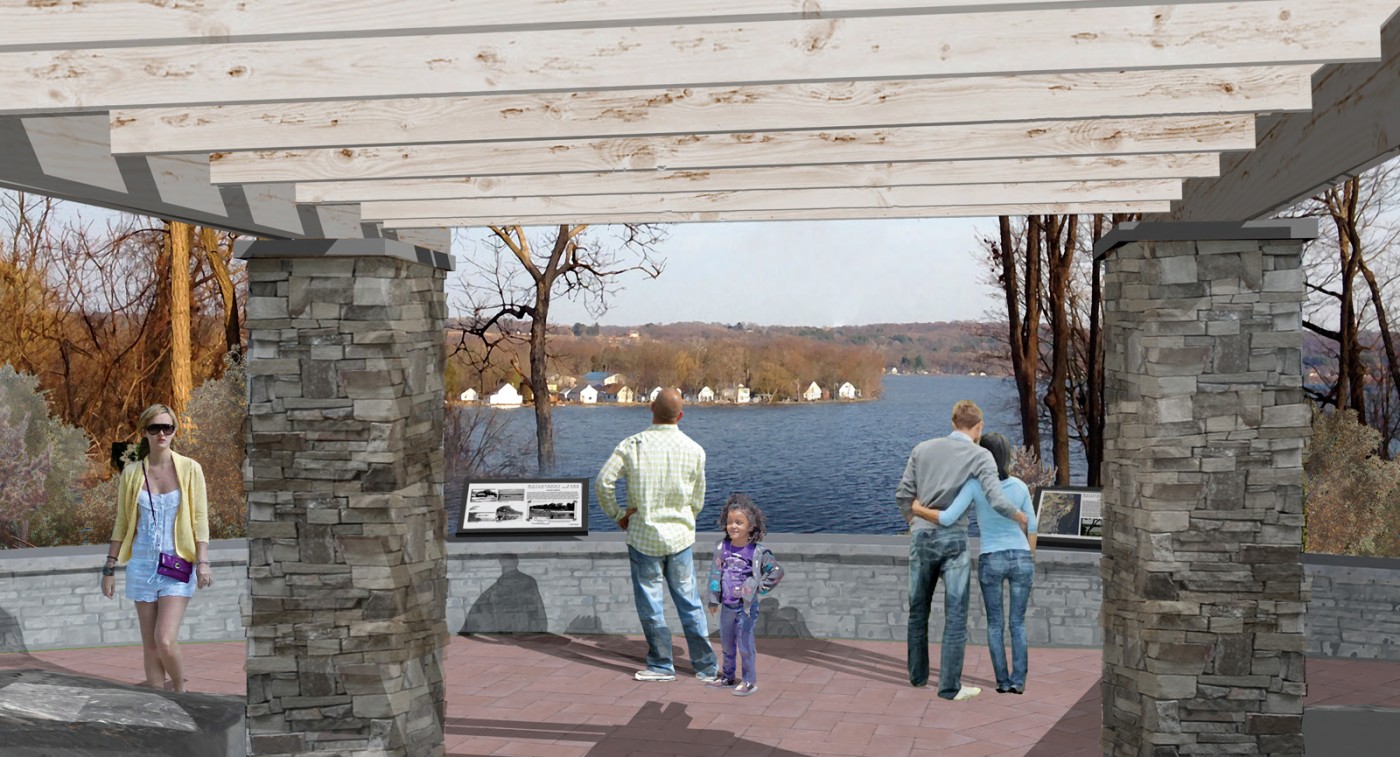 Saratoga Waterfront Park, Saratoga Springs, NY
The master planning and design of the Waterfront Park guided the City, its citizen-led Waterfront Park Committee, and its residents through the community collaboration and consen­sus building process. After further orchestrating the community's requests into a unified vision, The LA Group held an inner-office design charrette, opening the conceptual design process to the dozens of profes­sionals on staff.
The design team integrated the commu­nity's feedback along with the finest features of the concepts into a final, cohesive master plan.
Breaking the master plan into detailed phases and cost estimates, the landscape architect presented the final design and plans to the City, where the Waterfront Park design was met with favor among the community. A final master plan for the Waterfront Park was published for the city and community, and a detailed set of guidelines and steps for future site development was devel­oped.
C. Michael Ingersoll, RLA, LA Group Principal notes, "This park will provide great passive and active recreational opportunities for the community including kayak launching and relaxing by the river; a wonderful open space for families, residents and visitors to enjoy the beauty of the lake".
Proposed site features include upper and lower level parking, entry plaza with gazebo and scenic overlook, interpretive signage, recreational open space, walkways and trails, kayak launch, beach, fishing/boating, and repaired shoreline.
The LA Group is currently implementing the design and providing construction administration and oversight. Construction has already begun and completion is expected by Spring 2015.